Worst on the First
By Joe Bouchard
Published: 09/04/2017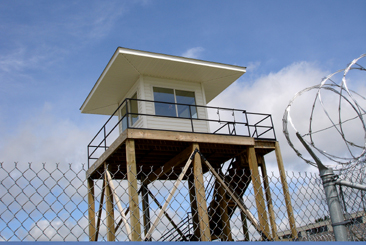 The following is an installment in "Icebreakers 101: The College Edition", a series featuring "Ice Breaker's" designed to promote training awareness and capabilities in the corrections industry.

Do you remember your first day on the job? If you are like most people, you wanted to perform without flaw. At the very least, you did not want to stick out. Who wants to be remembered as the person who made a big mistake?

The actions committed on the first day of a job can cast a long shadow. Nicknames and reputations are formed. These are hard to shake. Like it or not, colleagues remember the mistakes more than accomplishments.

This is compounded in corrections. Not only are coworkers on the watch, they are trained to observe and are adept at reading body language. As though that is not enough, many offenders are watching the every move of new hires, aware that this may be an opportunity to mitigate what they believe are difficult conditions of confinement.

Staff scrutinize because they will ultimately need to depend on you. Offenders watch and analyze because your potential missteps might indicate an eventual opportunity for introduction of contraband or other forbidden favors. Mistakes happen, most are innocent, but all are remembered. Don't be nervous: All eyes are on you!

I believe that the first day of a corrections/criminal justice college course is the perfect time to consider how one will act during the first day of employment in the corrections field. After all, the feelings of uncertainty would be present in both the actual place and the supposed job. There is a certain continuity.

This can be executed well with a formula icebreaker. With formula icebreakers, three common questions are asked of all in the room. The 4th question is pivotal. Number four gets to the heart of the matter. In this icebreaker, the questions are:
What is your name?
What year of school is this for you?
What is your ultimate vocational goal? ("Uncertain" is an acceptable answer.)
What is the worst thing that you can do on your first day of work at a prison or jail?
This requires just a marker board and a marker. Of course, the four questions can be created on computer and projected on a screen. Ask these questions of one student. Once they have answered, ask them to "pick a victim", the next person to answer.

It is useful to ask this of neophytes so you can gauge their comprehension of what is permitted and what is not. This is an opportunity for them to think of the many things someone could do wrong in a sensitive setting. It is never too early to think of doing the right thing.

Another question could be: If you committed this, what should your course of action be? What do you do or to whom do you report?

Depending on group interplay and other factors, you could harvest an interesting set of answers for number 4. Perhaps you will hear: throwing up, fainting, blurting out an ethnic or racial slur, crying, being late, unintentionally unlocking a prisoner, hurting an offender, losing the keys, or panicking.

This can segue into many different instructor-led discussions including staff misconduct, policy and procedure, code of ethics, and the employee discipline process.

Did you know what the right thing to do was? You probably knew through common sense and initial training. In the end we want to do the right thing. That is why we must consider the worst on the first.

Joe Bouchard is a Librarian employed with the Michigan Department of Corrections and a collaborator with The International Association of Correctional Training Personnel (IACTP). He is also the author of "IACTP's Corrections Icebreakers: The Bouchard 101, 2014" and "Operation Icebreakers: Shooting for Excellence". The installments in this series include his opinions. The agency for which he works is not in any way responsible for the content or accuracy of this material, and the views are those of the contributor and not necessarily those of the agency. While some material is influenced by other works, all of the icebreakers have been developed by Joe Bouchard.

Visit the Joe Bouchard page

Other articles by Bouchard:
---