Should a Correctional Facility Hire a Cleaning Consultant
By Ron Segura
Published: 08/21/2017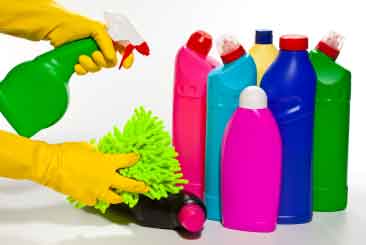 Cleaning consultants are hired by different organizations for different reasons. A cleaning contractor, for instance, would likely hire a cleaning consultant to help them streamline their cleaning in a particular building or in all their internal operations. This helps cut costs. Because cleaning is virtually all labor, any steps taken to optimize strategies can contribute to enhance worker productivity, which helps reduce costs.

A cleaning contractor may also turn to a cleaning consultant to help them with implementing an effective training program. Training is the name of the game in cleaning, and the more astute the custodial worker is, the higher the quality of their work, and the more the customer satisfaction.

There are also times when a cleaning consultant is brought in by a cleaning contractor if a facility is having health-related problems. Possibly poor indoor air quality is negatively impacting health, or a virus or infection is spreading through a facility. In situations like this, the cleaning consultant can help administrators find the source of the problem and help get control of the situation.

And another reason, and one of the most common reasons today that cleaning contractors bring in a consultant, is when they want to implement a green cleaning strategy or become more sustainable. This could involve everything from selecting environmentally preferable cleaning products to finding ways to reduce waste, or even decrease energy and water needs at one of the locations the contractor cleans. Interestingly, all of these reasons and more are why correctional administrators should hire a cleaning consultant.

For example, there are now several green prisons in the U.S., And a few have already earned or are working to earn LEED certification. This means they have gone beyond just selecting green cleaning products, but also implement strategies to reduce energy, water, and fuel consumption as well as other steps to be more environmentally responsible.

So let's assume you are the principal administrator of a correctional facility and you have made the decision to go green. Here are some of the first issues you will likely need to grapple with:
What is green cleaning?
Does green cleaning just involve cleaning solutions or are floor machines, vacuum cleaners, and equipment part of the "green mix?"
Can we use the green cleaning solutions just like we used our old cleaning products?
Will our cleaning workers, including inmates that perform cleaning tasks, be required to learn new cleaning methods?
How much do green cleaning products cost compared to traditional cleaning products and are there ways to reduce these costs?
How effective are green cleaning solutions compared to what we are using now?
How can we tell if a product is indeed "green?"
As you can see, several questions come up right from the start. While these issues and more might be a bit overwhelming for our correctional administrator, these are matters a cleaning consultant addresses regularly, not only with cleaning contractors, but the heads of schools and universities, corporate campuses, large facilities such as airports, and more.

Cleaning Specifications

Another big issue in many facilities is that they either do not have cleaning work specifications in writing, or the ones they do have are outdated. This is one of the biggest problems with some of my institutional clients. They simply have not updated their "scope of services," as it is frequently called, in several years.

A lot has changed over the years in cleaning, especially when it comes to green cleaning strategies. Plus, holding on to outdated written cleaning work specifications may be costing the facility considerably more money than it needs to pay when it comes to cleaning and maintenance. With operating budgets so tight, we have to look at every way to reduce costs, including cleaning.

Optimizing the Workforce

In some ways, making sure cleaning is performed most efficiently will be different in a correctional facility, mainly because much of the cleaning is performed by inmates. But that does not mean they should not know the most effective methods and procedures to perform their cleaning tasks.

Among the benefits that can be derived are the following:
The faster they will likely get their cleaning tasks performed
The less likely there will be injuries or physical stress
The less likely there will be damage to the facility
The more satisfactory the cleaning overall
The greater the camaraderie
Something I have witnessed firsthand is that the more effective and well trained the cleaning crew, the better the workers work with each other. It's literally a transformation.

The cleaning workers have more respect for their work, realize they are professionals, and this helps them have more respect for the other cleaning workers. They are now a team, helping to keep the facility clean, healthy, and operating smoothly.

Ron Segura is founder and president of Segura & Associates, an international janitorial consulting company based in the U.S. He has over 45 years of experience in all segments of the cleaning industry with ten of those years spent overseeing the cleaning of over 4.5 million square feet for The Walt Disney Company. Ron can be contacted via email at seguraassociates@msn.com.
---