Would you Rather...?
By Joe Bouchard
Published: 09/11/2017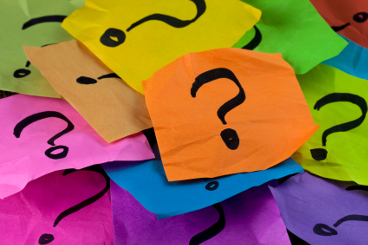 The following is an installment in "Icebreakers 101: The College Edition", a series featuring "Ice Breaker's" designed to promote training awareness and capabilities in the corrections industry.

Sometimes when you are offered a choice, it is not really much of a choice. Have you ever played the game "Would you rather…?" This is where you are asked to select one of two grim or gross choices. For example, "Would you rather retrieve your eyeglasses that fell into a port-a-potty or search for your driver's license in a full dumpster?

Let's shift from the scatological and germ-ridden to vocations. Think about the worst job you have ever held. Now, consider this question: Would you rather work in a prison or as an air conditioning technician in the underworld? Not everyone would vote for a prison as a place of employment, even if the alternative offered features the ultimate bad working conditions and a veritable Boss form Hell.

On October 1, 2014, I gave my CJC 110 Criminal Justice class the assignment to create three of these. This what I offered as an example.

Would you rather fight a horse sized pug or ten pug sized horses?

A week later, there was an interesting flow of these from the students. Initially, I told them that the best ten will be included in the new icebreakers book. However, I have included more, so those who use this exercise can dip into the CJC 110 student's creativity.
Would you rather be dragged through the mud by a horse or drag a horse through the mud?
Would you rather always be tired or never be able to fall asleep?
Would you rather have a fast but shoddy car or a slow but nice car?
Would you rather frisk someone or be frisked?
Would you rather use sand paper as toilet tissue or hot sauce as eye drops?
Would you rather be able to fly or have the ability to be invisible?
Would you rather walk into a dark room barefoot that has Legos strewn all over or take candy from a stranger?
Would you rather have a staring contest with Chuck Norris or a tickle fight with Freddy Krueger?
Would you rather know when you are going to die or how you are going to die?
Would you rather run over fifty pounds of nails that would mess up your car to the point irreparability or hit a cow with the car?
Would you rather sleep in Alcatraz all night or play Russian roulette?
Would you rather give up all sweet treats or salty treats?
Would you rather smell like eggs perpetually or be permitted to only eat eggs for every meal?
Would you rather get your leg bitten off by a shark or have your eyes stabbed with a fork?
Would you rather have Cheetos fingers all your life or a kernel of popcorn in the back of your throat that you cannot dislodge?
Would you rather be in a tornado or in a burning house?
For those who can and will work in a corrections setting, not all tasks are created equally. Some prefer the tedium of working midnights over a crowded dining hall duty. Others may prefer to work on a yard during a hot day rather than watch the walk during a snow storm. No matter what you do or where you are, you could be offered choices that are not really desirable.

Even if the corrections lesson of less desirable jobs is not introduced, this is an icebreaker that will give the opportunity for all students to express themselves in an unorthodox manner.

Joe Bouchard is a Librarian employed with the Michigan Department of Corrections and a collaborator with The International Association of Correctional Training Personnel (IACTP). He is also the author of "IACTP's Corrections Icebreakers: The Bouchard 101, 2014" and "Operation Icebreakers: Shooting for Excellence". The installments in this series include his opinions. The agency for which he works is not in any way responsible for the content or accuracy of this material, and the views are those of the contributor and not necessarily those of the agency. While some material is influenced by other works, all of the icebreakers have been developed by Joe Bouchard.

Visit the Joe Bouchard page

Other articles by Bouchard:
---