How the Department of Corrections Looks to Develop "Smart" Correctional Facilities
By Phillip Lowery
Published: 09/25/2017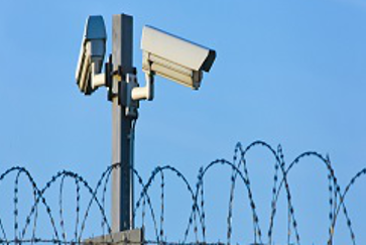 As facilities everywhere make the move to become smarter, safer, more comfortable and efficient, the same stands true for the Department of Corrections. However, the environment at correctional facilities presents slightly different challenges driving their need to become smart.

Unlike security needed for other government buildings, correctional facilities look to keep people in, rather than out. Environmental changes also impact the morale of the offenders, which can lead to increased security concerns. This is where safe, smart and comfortable need to meet.

It's important to look at integrating different technologies with security and building systems to ensure the comfort and safety of both offenders and correctional officers. Taking this a step further, a truly "smart" correctional facility will also implement programs to reduce recidivism, to avoid future overcrowding and burden on the building systems and operational efficiency.

Technology Advancements Control Criminal Activity

Advancements in perimeter lighting and fencing help correctional facilities keep inmates in and benefit officers who keep a watchful eye on boundary lines. Paired with these upgrades, new technologies are now available that can detect illegal cell phone and drone usage. Not only can the technology pinpoint where illegal phone calls are taking place, but it can also record the phone calls. Drone detection puts a radar around the facility allowing officers to track down the operator who is often times not within the facility. In both cases, there is a high risk of inmates directing criminal activity through the devices. Drones in particular are commonly used to deliver contraband to inmates. These technology advancements are important for the Department of Corrections to embrace as each can reduce criminal activity and provide corrections officers better efficiency in their daily duties.

Integrated Systems Create a "Smarter" Correctional Facility

Cameras, access control and communications are top of mind security measures for correctional facilities. They are integral to an officers' job that, without them, daily operations would prove to be difficult. Now, think about if these measures could be taken a step further and integrated with heating and cooling equipment, lighting and plumbing. The integration of these different systems allows a building to become "smart" and more sustainable. Given all that correctional facilities obtain – sleeping chambers, dining commons, healthcare facilities and recreational centers – components similar to a small city, they can especially benefit from integrating these systems. The integration can ultimately lead to cost savings and a "greener," more comfortable environment, which is critical to correctional facilities. With many facilities offering heat, but not air conditioning, connecting these systems can create better living quarters for inmates if facilities should decide to provide both functionalities.

Vocational Programs Help Reduce Recidivism and Housing Costs

If sustainability is the goal, correctional facilities cannot afford to have inmates reincarcerated. Creating vocational programs for inmates to participate in can reduce recidivism rates, therefore minimizing already increasing housing costs. Vocational programs can be built to benefit the state and the inmates. By having inmates apply the skills learned through the vocational program, the state gains support for initiatives that otherwise might have been put on hold.

Technology and infrastructure improvements can be made by the Department of Corrections when creative funding opportunities are considered. Seeking alternative funding can seem daunting at first, but it is important for correctional facilities to get innovative when weighing out funding options. Keeping pace with these "smart" advancements will ensure a more prosperous and sustainable future for correctional facilities.

Phillip Lowery is the Vertical Market Director for State Government at Johnson Controls. Johnson Controls Building Technologies & Solutions is making the world safer, smarter and more sustainable – one building at a time.
---