Inmates Alleviate Hunger by Building Little Pantries
By Rachel Friederich, Washington Department of Corrections
Published: 11/13/2017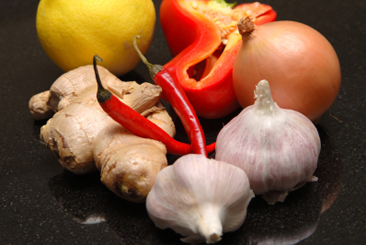 People experiencing hunger in Bremerton who can't easily get to a grocery store or food bank now have a place they can get those supplies, thanks to a group of inmates in a prison nearly 50 miles away.

Over the past few months, five inmates at the Washington Corrections Center's (WCC) in Shelton have constructed "little pantries," made from scrap wood, and are filled with food and placed in neighborhoods in the city of Bremerton.

"Just seeing these boxes (the inmates made), I was so amazed, tears started rolling down my cheeks," said Darla Bradish, a property manager in Kitsap County who recently received a delivery of the pantries. "There's such amazing craftsmanship that goes into these."

A Rising Partnership

The idea for the pantries came from Bradish. She noticed tenants and others living in the community who needed food but had a hard time getting it. Single mothers. People with disabilities. Elderly folks who could not drive or did not live on a bus line to get to the food bank or grocery store.

Her inspiration came from "little libraries" that are popping up in neighborhoods all over America. The little libraries are simple wooden structures, not much larger than a mailbox, filled with books. People are free to take a book they'd like to read, or place a book they no longer wanted, inside the little libraries for others.

She thought, "Why couldn't the same concept work for pantries?"

Bradish and a friend built a couple of initial little pantries and started putting them up in neighborhoods. Residents began using the little pantries immediately. Word spread about the pantries and a TV station did a report about the pantries. Bradish soon realized there was a great need for the pantries. But she needed more pantries than she could make herself.

Dan White, superintendent at WCC, saw the report and decided to help. He brought the idea to WCC Plant Manager Don Carlstad. Carlstad reached out to John Summer, the instructor for a construction trades class at Centralia College. The college agreed to donate wood scraps to inmates at the prison to build little pantries for Bradish's project.

"Immediately, I felt we could assist with her mission by building some of these for her program," Carlstad said. "It was a win-win for her and Department of Corrections overall."

Changing Lives

Inmates at the prison have made nine pantries so far. It's a project inmates assigned to work in the carpentry shop volunteer to do in between their programming assignments at the prison.

Corrections staff do a thorough screening of inmates who work in the wood shop including whether or not inmates have committed any infractions while incarcerated. Inmates receive rigorous safety training and are supervised at all times. Corrections staff lock the shop and all when not in use.

Carlstad says the little pantries project has not only changed the lives of families in the city of Bremerton, but those of the inmates.

"We put them to work and they learn to believe in themselves and they can build anything if they try, Carlstad said. "These skills for one reason or another have always been outside of their reach to learn. It's that spark from learning these new skills and believing in themselves that we hope will motivate them to be better, productive members of society when they leave us to go back into the community."

Robert Ostsewski wants to become an example of that. The 43-year-old is currently serving a 10-year sentence for assault with a deadly weapon. He knows this project will not erase the crime he committed, but he's grateful he's been able to start having a positive impact on society while he's behind bars.

"I'm glad I can continue to serve my community, even though I'm incarcerated," Ostaszewski said.

Rachel Friederich is a Communications Consultant for the Washington State Department of Corrections. She earned her bachelor's degree in communications from Central Washington University. She has worked communications and public relations for various Washington non-profit organizations as well as a reporter at newspapers and radio stations across Washington including The Daily World, Yakima Herald-Republic, and KGY-AM in Olympia.
---