Increasing Humanity - Part I of IV
By North Dakota Department of Corrections and Rehabilitation
Published: 11/20/2017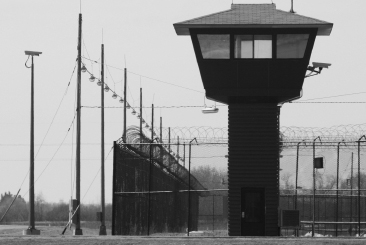 In the North Dakota Department of Corrections and Rehabilitation's effort to add more humanity to its facilities, we will visit each facility over the course of the next year to find out how they have answered the challenge.

Missouri River Correctional Center (MRCC)

At MRCC, a group of incarcerated residents visited the Fort Lincoln State Park as part of an educational field trip where they were able to ask questions of the tour guide and partake in our local history. In August, a group of 49 residents worked in the community, supervised by staff, and participated in the "Day of Caring" sponsored by the United Way. They cleared trees at the Dakota Zoo and painted the stables at Stable Park. Theo Art School visited to teach art classes to residents where they were able to keep the completed canvas. Staff participated with the residents in a game of softball, which helps build their social and relationship skills. MRCC has increased the work release capacity significantly over the last 12 months. They have allowed residents who meet the criteria to use the transitional house units, which are similar to renting an apartment. They have to sign a lease agreement, have a key to their room and are charged rent. The rent collected from the residents assists with off-setting the costs to run the work release program. They also are allowed to wear civilian clothing and shop for specialized work items as well. This allows the resident to work on several life skills such as, filling out job applications, building a resume, interviewing for a job, budgeting, and slowly adjusting back to a community.

North Dakota State Penitentiary (NDSP)

In May a resident was chosen to paint a mural in the main traffic area. This was received so well that more murals were added to the facility. On Father's Day weekend, the visitors were able to make picture frames with residents and take home the completed project with a picture of their family. In July, we hosted a family kickball event where residents' families were invited to play a game of kickball to keep the family relationship strong. Theo Art School visited to teach art classes and each resident was able to learn technique and color schemes. They were able to keep the completed art work. Staff planned unit events to practice the social and relationship skills needed when residents are back at home in their communities. A few of these events included tournaments in volleyball, horseshoes, beanbag toss, handball, and a game of lightening. On August 13, residents received their long-term health care certificates from Bismarck State College. These caregivers completed a full long-term health care course over the past several weeks and are now trained as long-term health care workers. There was a 100% pass rate on the final exam for all students who completed the final exam. This is a new and exciting opportunity for the DOCR. As our patient population grows older, the need for additional care for our residents will continue to grow. Previously, our resident caregivers would only be trained to assist other residents with light housekeeping, cues to report for meals, medication lines and assist them with filling out commissary requests and other social activities. This training will allow our caregivers to assist residents with activities such as feeding, emptying urinals, toileting, showering and safely transfer patients to and from wheelchairs and beds. Previously staff could only complete these tasks.

James River Correctional Center (JRCC)

JRCC held six staff and resident softball games throughout the summer months. Five staff and five residents played together on each team with each of the six resident softball league teams participating. Housing units were allowed out to watch the games in the recreation yard. One instructor had her RLA class out as journalists for the event and they were given the assignment to write about the experience. The math instructor had his math class in attendance working on statistics. A staff and resident pinochle tournament was also held with staff and residents paired up together on teams. Unit management and treatment staff began attending Friday afternoon recreation when their schedule allows interacting with the residents in a pro-social manner. In July, JRCC held its first family movie night. Five residents and their families attended. The garden and landscaping projects were expanded this summer which included more flowers grown throughout the facility as well as a deck and pergola built in the recreation yard garden area. An art class was initiated allowing approved residents to paint on large canvasses. These finished paintings are being hung up in the high traffic areas of the facility.

The preceding article was reprinted with permission from the September 2017 North Dakota Department of Corrections and Rehabilitation newsletter.
---