Irritants
By Joe Bouchard
Published: 11/20/2017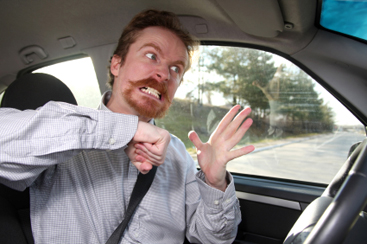 The following is an installment in "Icebreakers 101: Hello, My Name is Problem", a series featuring "Ice Breaker's" designed to promote training awareness and capabilities in the corrections industry.

I often find myself giving a certain guideline to students who are unsure of a topic on which to select for a speaking or writing assignment. "Pick something that you truly like or something that irritates you. In that way, you will be interested in the topic and deliver passionately," I advise.

I facilitated a first day introductory icebreaker in formula form. There are three elements that are common in classroom introductions and one that is an odd or different sort of question. The formula looked like this ("From the exercise But I need that Phone"):
Name
Job
Reason for taking this class
Why do you need your smart phone in class?
That went well on its fledgling flight. I asked students what they might do differently. Student Amy Sundblad suggested that the fourth element could be "What irritates you?"

This was a beautiful idea. It was simple and to the point. After all, what easier way to get someone out of their shell than to get them talking about an issue that gets under the skin? I, for example, can talk volumes on how Dr. Phil McGraw irritates me. Granted, if he knew me, chances are that he might feel the same way about me. But that is not the subject.

The next time that you might detect a little frost on a first night class, you could melt it away with the directed ire of those in class. Plus, it is a challenging way for instructors to re-channel students into lecture mode afterward.

So, thanks to Amy for thinking and creating on the spot. She even field tested this icebreaker almost as soon as she created the idea. It went well. If you try this icebreaker, please let me know of the results. I might just ask you in a Dr. Phil manner, "How is that workin' out for you?"

Joe Bouchard is a Librarian employed with the Michigan Department of Corrections and a collaborator with The International Association of Correctional Training Personnel (IACTP). He is also the author of "IACTP's Corrections Icebreakers: The Bouchard 101, 2014" and "Operation Icebreakers: Shooting for Excellence" among others. The installments in this series include his opinions. The agency for which he works is not in any way responsible for the content or accuracy of this material, and the views are those of the contributor and not necessarily those of the agency. While some material is influenced by other works, all of the icebreakers have been developed by Joe Bouchard.

Visit the Joe Bouchard page

Other articles by Bouchard:
---