Keeping Our Cool
By Frank Rini
Published: 11/27/2017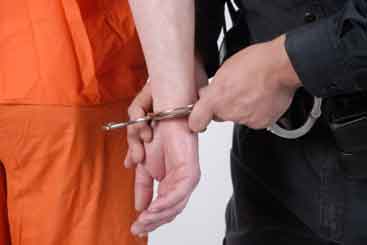 Keeping our cool in the correctional environment is paramount in our ability to do our job effectively. It is also something that often comes with length of service. Usually the longer one has been exposed to high stress environments and scenarios, and effective ways of dealing with them, the better able they are to act cool under pressure when a similar situation presents itself again.

Sometimes things happen outside of our control, and the things that happen outside of our control can get us the most frustrated in life. So taking the extra time to think about how we are going to handle these situations, what we are going to say, will have a profound impact on how effectively we deal with them.

Keeping our cool, as it relates to communicating with the offender population, is paramount in maintaining security at correctional facilities. It really is about listening, rephrasing and asking the right questions. We work with a population that is ever-evolving with respect to varying ages of offenders/generational gaps, different types of charges and an ever increasing influx of offenders with mental health issues. Keeping your cool is not about being passive and sticking your head in the sand when a situation needs addressing. Rather, it is about speaking to offenders calmly and as we all wish to be spoken to—with respect. If you have ever witnessed a situation which went south really fast, rewind and look at how it occurred. I'm pretty sure that for a significant number of such incidents something went awry along the way due to staff's communication styles, that is, due to staff not keeping their cool.

We communicate and interact with people constantly throughout the day. As we do this, our interactions evolve, based on how we come across. Our workplace environment is a whole different situation, because of our interactions with the offender population. We work with wonderful and diverse staff members, but we can never forget the offender population is also quite diverse. If a staff member is unable to keep their cool under tense circumstances, there could be serious ramifications, sometimes not fully realized until sometime later.

Here is a scenario in corrections when one does not keep their cool: It's count time and you're the one tasked with this shift responsibility. It's during the busiest part of your facility's day and you just want to correctly do your job with minimum interruptions, especially when offenders are under your care. You're making good progress and are on a roll with completing your count, when an offender approaches you and says they urgently need to speak with you. This offender is one we can say has the "Boy who cried wolf" syndrome. Every time they want to urgently speak with a staff member it turns out that it is something minor, not truly urgent. You brush the offender off with a sigh and a shrug, and sarcastically reply: "I am busy right now, and pretty sure this is not an urgent matter. I'm in the middle of something more important. If I have time I'll speak with you later. For now, stop bothering me."

Well … these types of responses can result in a variety of escalated responses either at that moment or later on. So let's break this down. By sighing and shrugging when the offender approached, you sent them a clear message to steer away from you. You used the verbal sigh and non-verbal, unpleasant shrug as a way of communicating with this offender. The sarcastic tone of voice is also offputting. Offenders, especially ones with mental health issues, are not always keen to pick up sarcasm and may just let it pass. Regardless, it's a rude way to respond to anyone. We're all busy, which was an okay thing to say. But following that up with negating their feeling/issue by saying it was not an urgent matter was another pitfall in this response. Lastly, "stop bothering me" implies that the offender's issues are unimportant and they are a bother. No one ever wants to be referred to as bothersome.

We can further this hypothetical scenario with the hypothetical responses/actions from the offender.

The offender could have lashed out with some sarcasm in return, as well as some inappropriate choice words to the staff member. This would have then resulted in a verbal tennis match, back 'n forth responses. Given the staff member's opening comments, their follow-up responses to the offender would likely be much worse, with a stronger show of voice tone. This could then result in the offender potentially physically attacking the worker. Now you have the possibility of injuries to staff and offenders.

This was a situation which never should have escalated to begin with. What if the offender took the staff member's keys? The potential for the custody and security breach of the facility could be astronomical. Maybe offenders watching this want to assist the other offender, or maybe they want to riot. Going from bad to worse could essentially take mere seconds.

Hang with me, colleagues, I am just getting warmed up! If after your initial response the offender just walked away, do you really think they would forget about the interaction? Of course not. Maybe they let it go for now, but the next time you're at work, they just might come at you aggressively, maybe with a weapon or body fluid.

Now if this offender just walked away, you really do not know if their request to speak with you was urgent or not, right? Maybe they had a loved one pass/about to pass away, maybe they received some other unpleasant news, or maybe they wanted to share with you good news or something they accomplished, something which made them feel proud. Well, you just walked away and let that pressure-cooker stew and stew and stew.

What if you forgot to pass on the situation to your relief? Then you have left them holding the bag for their shift, and they may be the recipient of an unpleasant interaction with the offender.

Or what if the news was truly devastating to the offender, and they wind up harming others, themselves or even dying by suicide? All of these things could be potential outcomes of this situation.

A very different and positive outcome would have resulted had you just said: "I can see this is urgent on your part. Even though I am busy right now, how about you briefly let me know what is going on right now? If it is urgent and I am unable to assist you right this moment, I will find a staff member who can see you, in order for this to be addressed promptly."

And while you're saying this, you're not folding your arms, and your tone is calm and polite. Wow, what a difference in potential outcome this could make! The offender heard you say you're busy, but that you still want to speak with them to help them out!! As a staff member, you just earned another notch of respect due to your positive communication skills, which will take you far in your professional relationships.

Keep your cool and take the extra time to speak politely with offenders. They will open up, and you will also derail potential situations which could otherwise lead to unsafe escalations for all involved. Additionally, anyone observing will see this role-modeling aspect of your demeanor, and that quality will hopefully rub off on others.

Go out there. Be observant, be calm and polite, but firm. Listen and don't buy into preconceived notions others are throwing at you. Make up your own mind based on the information you get, so your interactions can be most effective in helping offenders. By helping offenders you are maintaining public safety more diligently than you might realize. You're making your workplace a lot safer, which in turn can make communities safer. Ultimately, these are our goals as correctional employees. To do otherwise would be a disservice to our outstanding profession. Remember to keep your cool, and don't let 'em see you sweat.

Let's go TEAM, you can do it!!

This article as been reprinted with permission from the November 2017 Issue of Correctional Oasis, a monthly e-publication of "Desert Waters Correctional Outreach".

Frank Rini is a correctional employee with over 20 years of experience. He has worked in many different positions for the same organization, and has been a creative writer for over 25 years. In his spare time he enjoys music, reading, movies, exercising and supporting the Dallas Cowboys.
---