The Future of Corrections in 2018 and Beyond
By Gary York
Published: 12/04/2017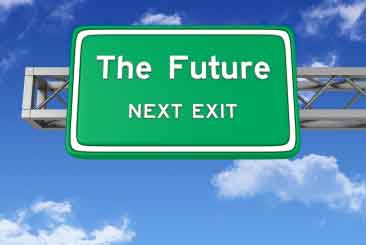 Technology is the future of corrections; millennials are the future of corrections, new waive terrorism and new immigration laws are the future of corrections. All of these are indeed the future of corrections. We should not become depressed or overthink these issues. For decades and decade's corrections has survived maintaining care, custody and control of inmates with many different generations. Corrections will continue to protect and serve the people of our communities in the future as well.

The Technical Aspect

Corrections will continue to advance rapidly in the area of technology. We now have cell phone communication jammers to prevent inmates from using smuggled cell phones which enhances our contraband control and helps prevent escapes, drug deals and outside threats against our citizens. Drone detectors and drone detection counter measure systems are now in place to help prevent drones from flying contraband into the prisons and jails. Body scan x-ray machines are being used in many jails and prisons to enhance our search methods for contraband hidden in body cavities. The Ion scan machine used for drug detection has been used since 1995. Many reports indicate the "Ion Scan System" has an alarming rate of false positives among visitors entering the prison. We may see a future more advanced system in the future for prison drug interdiction use. Technology is great but it does carry with it some flaws at times. Devices that use radio waves can track inmates and officers movements within a prison may be one of the next "Big Things" in corrections to help make everyone safer. The tags used for this tracking device can be placed in inmate wrist bands or identification cards. The problem I see with this is how do we make the inmates keep these items on their wrists or clothing? Big companies are coming up with good ideas but they have not studied the inmate society and their manipulative ways. The list of new advanced technology for corrections goes on and on. As long as we work out all the kinks with the big companies making these new products they will help us with our job. Experienced prison front line staff must be allowed to give their input and advice with new advanced security products. The front line staff can tell you how the inmates may manipulate or circumvent a new detection system. Team work is the key to making technology successful for the future of corrections.

The Human Aspect

Human interaction with inmates is an absolute must. No matter how much technology we gain officers interpersonal skills will always be needed. Let me give you some examples; if an inmate writes a gang letter in code placing a death warrant on an officer or another inmate no fancy machine will detect this. Good contraband searches by officers will find this coded message. If an inmate separates from the other inmates, then gives away all their belongings, no machine will detect this. An alert officer will realize there is a possible suicide attempt in the making and intervene. Officers on the recreation field sense an unusual silence that an experienced officer knows is not right. Back-up is requested and a fight or riot has been quelled. Technology cannot replace this type of human instinct.

One of the most powerful tools we have among our co-workers, shifts and management is communication. Human interaction allows us to look past the technical aspect of the job and creates a safer environment for our prison system.

As long as prison staff operates within an ethical framework the safety and security of our prison system depends greatly on the human aspect to serve and protect.

How Will Millennials Respond?

Many say the Baby Boomers were tame compared to the Millennials. Born between 1980 and 2000 this generation is highly educated and very much into technology. With new technology entering into the corrections field this can make for a good match. The issue for corrections managers is keeping the Millennials from becoming bored. They must be assigned tasks to stay engaged and in the game. They also are a generation of in your face communication. They require a lot of feedback and have the energy to serve. Millennials expect reward and praise for their good work so corrections managers may need to say "Great job" or "Thank You" a little more often, something we are not always accustomed to in a para-military environment. Managers must make good use of millennial skills and their desire to advance. The down side is Millennials have the reputation of being job hoppers. When the challenge is gone many times so are they.

If the corrections field is going to keep our already under-staffed prisons staffed the future of corrections must include training management on how to supervise and maintain millennial employees. The Millennials have much to offer, we just have to find a way to keep them interested in the corrections field which offers a retirement ranging from 20-25 years in the field for most states.

Things May get Worse before They Get Better

The population of our United States prison system may rise before it falls. We will have to wait and see how it all plays out. Whether you are for or against new immigration laws the affects will show up in our prison system one way or another. The latest wave of terrorism will certainly impact our numbers of incarcerated. Private prisons are on the rise indicating the expectation of future inmates to be housed. With the possibility of more prisons the problem of providing sufficient staff will always exist. Recruiting, background checks and hiring procedures must be reviewed and updated to keep up with the changing times, technology and future generations.

Corruption, whether you want to accept it or not, plays a huge role in our future corrections. Every year we see or read about prison staff being arrested for smuggling drugs or contraband. Unfortunately sometimes it is groups of officers and not just one involved. This affects our reputation, creates more staff shortages and places everyone in danger. For the betterment of our future corrections we must take a strong stance against prison corruption.

As always we will survive and continue forward. Let's just stay ahead of the game and work on earning the respect we deserve.

"We must never forget why we have corrections. Our corrections personnel ensure our communities are safe, so that each and every one of us can sleep soundly at night, knowing we have guardians at the gate" (changed to corrections from Allen West's military quote)

Gary York is a retired Senior Prison Inspector and is an Ethics and Crisis Intervention Instructor. He is also the author of the books "Corruption Behind Bars" and "Inside the Inner Circle".

Other Articles by Gary York.
---