Mostly Sunny with a 100% Chance of Death
By Joe Bouchard
Published: 12/11/2017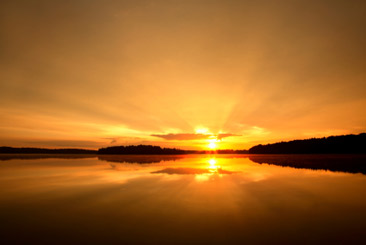 The following is an installment in "Icebreakers 101: Hello, My Name is Problem", a series featuring "Ice Breaker's" designed to promote training awareness and capabilities in the corrections industry.

Thank you, Robyn, for the question that served as catalyst for this icebreaker.

The sun was so glorious that day. It gave a sense of hope in what would normally be a cold, dreary day in Northern latitudes. Still, too much of anything can be fatal. How different it would be if the pleasant and moderate blanket of solar energy were a horrible and rapidly increasing blast of radiation!

Recently, my wife posed this question to me: "Suppose that the world learns that the earth will crash into the sun in 72 hours, rendering all life null. What do you do with those last three days?"

The discussion flowed into different strategies, morality, mortality, and mass psychology. The probable whimper of the human race, one whose tone had hitherto been braggadocio, was ironically amusing.

While we are on such a track, let us think smaller and more personally. Your 401k and survival bunker are without use. All your plans are scrapped and soon to be cinder in the face of our heliocentric demise. So, how about you? What would you do if the sun were to consume the earth and all would be dead in three days?

Ask one person in the class, "What would you do if the sun were to consume the earth and all would be dead in three days?" When they answer, have them choose a 'victim' and go around the class in this manner. Have a recorder write the answers on the board.

Then pose this question: What do you do in the event of the following tragic events?
There is a fatal stabbing on the yard.
An officer collapses after drinking coffee laced with cleaning fluid.
A prisoner escapes from the visiting room.
There is a fire in the kitchen.
The point is, there are some things that we cannot control. A fatal dive into the sun is one of these things. However, while tragic on their own scale, most events in corrections have solutions and protocols. This exercise segues nicely into policy-driven scenarios.

Joe Bouchard is a Librarian employed with the Michigan Department of Corrections and a collaborator with The International Association of Correctional Training Personnel (IACTP). He is also the author of "IACTP's Corrections Icebreakers: The Bouchard 101, 2014" and "Operation Icebreakers: Shooting for Excellence" among others. The installments in this series include his opinions. The agency for which he works is not in any way responsible for the content or accuracy of this material, and the views are those of the contributor and not necessarily those of the agency. While some material is influenced by other works, all of the icebreakers have been developed by Joe Bouchard.

Visit the Joe Bouchard page

Other articles by Bouchard:
---