Lateral Violence in Nursing: How to Prevent Bullying and Create a Healthy Work Environment
By Katie Przychodzen, National Commission on Correctional Health Care
Published: 01/15/2018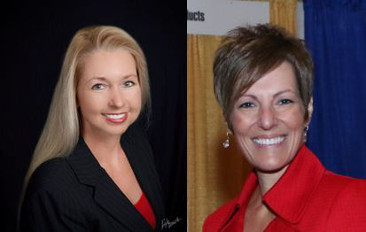 Defined broadly, lateral violence is violence directed against one's colleagues rather than adversaries. Originally used in the context of intraracial conflict, the term has more recently been ascribed to instances of workplace bullying. The nursing profession, in particular, has been a focus of study for its prevalence of lateral violence.

In their presentation at NCCHC's 2017 National Conference on Correctional Health Care, Tara Taylor, MSML, BSN, RN, CCHP, and Mariann Atwell, PsyD, CCHP, stated that "approximately 60 percent of new nurses leave their first place of employment within the first six months because of lateral violence perpetuated in the workplace." To further illustrate the scale of the problem, the speakers cited a 2010 statewide study of South Carolina nurses that found that more than 85 percent of respondents reported being victimized at the hands of more experienced nurses.

Both speakers work at Corizon Health's Missouri Regional Office, where Taylor is regional director of nursing and Atwell is senior vice president of behavioral health operations.

Economic Impact

In the nursing environment, according to Taylor and Atwell, lateral violence may take the form of nonverbal innuendo, verbal affront, undermining activities, withholding information and sabotage, among other behaviors. The negative impact of these toxic behaviors on the nursing profession is significant, often leading to low retention rates of quality staff and thus high turnover. To highlight the economic impact of lateral violence in nursing, the speakers point to a 2007 study estimating the cost of recruiting, hiring and training a medical surgical nurse at $92,000, with the figure rising to $145,000 when it comes to specialty nursing.

Human Cost

Nurse victims of lateral violence are known to experience low self-esteem, depression and self-hatred. Additionally, coworkers of victims may themselves suffer from high stress, fear of becoming a victim and distrust of colleagues. Finally, a health care facility plagued by lateral violence among its nursing staff can see higher rates of negative patient outcomes in the form of medical errors, fragmented care and emotionally withdrawn or distracted care providers.

Nurse as Wounded Healer

To combat the problem of lateral violence in nursing, the speakers presented the theory of the nurse as wounded healer. The first image of the wounded healer appeared in Greek mythology 2,500 years ago in the form of the centaur, Chiron, who suffers an incurable wound at the hand of Hercules. In the 20th century, the philosopher Carl Jung used the term "wounded healer" to posit that mental health professionals are compelled to treat patients because they are, themselves, "wounded." In 2002, Marion Conti-O'Hare developed the theory of the nurse as wounded healer, believing that people are drawn to "helping" occupations such as nursing by their desire to relieve the suffering of others after personally experiencing trauma.

From Walking Wounded to Wounded Healer

According to Taylor and Atwell, Conti-O'Hare's theory models the pathway from being a 'walking wounded' - whose unresolved pain can lead to emotional problems, substance abuse, job dissatisfaction and a negative work environment - to becoming a 'wounded healer.' This framework, they explain, is based on four assumptions:
In the search for wholeness, traumatized individuals may transform from walking wounded to wounded healer.
Nurses and other health professionals become wounded healers through recognizing, transforming and transcending the pain of personal trauma.
Wounded healers are able to use themselves to help others.
This transformation has a positive impact on the health care system, the nursing profession and society as a whole.
Reducing Lateral Violence in the Workplace

Taking into account the theory of the nurse as wounded healer, there are specific steps that can be taken to reduce the prevalence of lateral violence in nursing. In addition to highlighting statements issued by professional bodies that condemn uncivil workplace behavior, nursing managers should educate staff, enforce zero tolerance, utilize open door communication policies based on trust and confidentiality, and hold staff accountable. In turn, staff can help manage lateral violence by staying abreast of workplace behavior policies, attending relevant training, rehearsing responses to possible instances of bullying and reporting any incidents of misconduct right away.

Yet the transformation form walking wounded to wounded healer can take place only if proper care is devoted to transcending one's personal trauma. With this in mind, the speakers concluded their presentation by urging staff to maintain a healthy work–life balance through self-care techniques, including ensuring downtime, learning to say no and exercising regularly.

Katie Przychodzen, MA, is marketing and communications manager for NCCHC.

NCCHC will hold its Spring Conference on Correctional Health Care April 21-24 in Minneapolis.
---