Commissary Snacks and Health: How Can We Keep Inmate-Patients on the Right Track?
By Barbara Wakeen, MA, RDN, LD, CCFP, CCHP
Published: 01/29/2018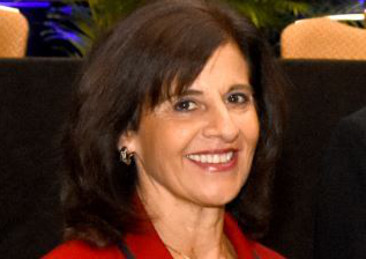 Ahhh, the commissary, where inmates can indulge their whims for candy, honey buns, beef jerky, chips and more. But what if their chronic care treatment plan calls for a therapeutic diet? What if regularly consuming sweets and high-carbohydrate snacks compromises a diabetes patient's blood glucose levels? How can facilities intervene to ensure that snacking habits don't lead to poor outcomes?

Commissaries present opportunities and challenges for correctional facilities. They generate revenue for the facility, with those dollars often used to offset other expenses or to support inmate programs. They also offer some over-the-counter medications, which reduces demand for some health services. And the treats and sundries that can be bought make for happier inmates and, thus, a more peaceful facility.

The challenges arise when commissary selections are contraindicated for varying therapeutic diets. For some chronic health issues, such as diabetes, diet directly impacts health. Noncompliance with a therapeutic diet leads to a need for medical care and increases medical costs.

Commissaries typically offer a variety of food choices, from those considered "healthy" and suitable for most types of diets to the "unhealthy" items that are high in sugar, fat and sodium. These unhealthy foods may be inappropriate for restrictive diets, such as those addressing diabetes, allergies, hypertension, cardiac disease and kidney failure.

Tracking or Limiting Purchases

To get a better handle on correctional facility commissaries, I conducted a small, informal survey of food service directors and dietitians at facilities across the country on the food products they offer and the preferred items. Unfortunately, the healthier items (e.g., oatmeal, black beans, brown rice, halal meats, trail mix, sugar-free candy) tend to be the least popular, while the most popular items are – you guessed it – the junk food.

The survey also asked whether the facilities have any policies that limit inmates' access to the commissary or the choices available. Overall, I found that most do not impose limitations, viewing commissary purchases as an inmate privilege or right. However, some make exceptions for specified situations based on custody level, special housing (such as segregation) or risk of self-harm. With regard to medical concerns, some facilities do limit the items that individual inmates may purchase based on their prescribed diet or special diet needs.

In some systems, the commissary software will flag purchases that are not permitted due to diet. For example, for a diabetic diet, snack items might be limited to approximately 15 grams of carbohydrates per serving and have lower fat content and preferably little added sugar. For even better patient management, some systems can review inmates' commissary purchases to assess and control compliance with diets. A couple of facilities reported use of a protocol to restrict access, such as an altered commissary form that highlights items that are outside of diet parameters or removes them from the list. One survey respondent reported that inmates with restricted diets may be housed in single cell so that a cellmate cannot procure the prohibited foods for them. At another facility, patients housed in the infirmary may be denied commissary purchases altogether. Another form of limitation is based on cost; for example, purchases may not exceed a certain dollar amount per week.

Making Healthy Choices

Some of my survey respondents reported that healthy foods were not available in the commissary, and typically it's because the vendor will not provide them due to lack of demand. But fortunately, most commissaries do carry healthy options, and these can be easily identified by symbols that indicate, for example, "smart choice" or "healthier choice" (as defined by the U.S. Department of Agriculture), as well as "gluten free" or "contains nuts."

How to encourage inmate-patients to make these choices? Here, education on diet and medication issues is critical. For patients who are receiving a diabetes diet, for example, they may be informed that it is not necessary to supplement their diet with additional food from the commissary, and that if they do, they should choose wisely when selecting snacks and limit their intakes to single-serving portions.

Patients' noncompliance with prescribed diets can have serious negative results, such as unstable blood sugar levels, possible allergic reactions and increased food and medical costs for the facility. Education and counseling must be ongoing to keep patients motivated. It's also helpful to have interdisciplinary communications among medical, administration and food service to ensure clear understanding and a unified approach to addressing commissary issues and therapeutic diets. Ultimately, healthier commissary options and better choices by inmate-patients will lead to better outcomes.

SIDEBAR: Defining the Terms: Examples of Diet Parameters
Diabetic diet: Snack items limited to those with 15 grams of carbohydrates per serving, with lower fat content and preferably little added sugar
Low-fat diet: Foods restricted to those providing 3 grams or less of total fat per serving
Low-sodium diet: Limited to items supplying no more than 140 mg of sodium per serving
Very-low-sodium diet: Limited to sodium levels of less than 35 mg per serving
Low-protein diet: Foods restricted to those supplying no more than 1 gm of protein per serving
Low-calorie diet: Foods restricted to those supplying less than 40 calories per serving; entrees less than 250 calories per serving
Barbara Wakeen, MA, RDN, LD, CCFP, CCHP, is the principal of Correctional Nutrition Consultants, Ltd. She is the chair of the board of directors of the National Commission on Correctional Health Care.
---