Menu Planning in Correctional Facilities
By Robert Kravitz, President AlturaSolutions
Published: 02/19/2018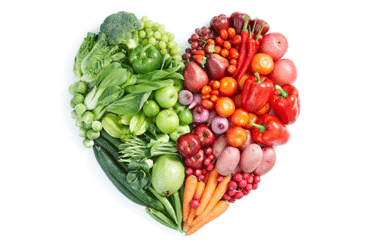 There is a small subset of dietitians who specialize in overseeing nutrition services at correctional facilities around the country. They do such things as plan menus based on guidelines, usually created by Federal, state, or county governments. And where needed, these professionals must also plan special diets for inmates who are vegetarian or have individual health or religious nutritional requirements.

This can be a very challenging job in more ways than you might expect. For instance, one dietitian in California oversees the food service operations of 35 correctional facilities housing more than 120,000 adult inmates. Menu planning is probably not on a day-to-day schedule when you are feeding 120,000 people. Instead, menus are developed for weeks at a time.

Another issue is balancing nutritional requirements with budgets. As we mentioned, correctional facilities must follow menu and dietary guidelines. This includes such considerations as the number of calories inmates are to consume, which can range from 2,200 to more than 3,000 calories per day. The same goes for the amount of fiber, sodium, vitamins, and minerals—as well as other nutrients—in the food consumed each day.

However, states also have legislators working to balance budgets. All too often, when something has to be cut, it's the correctional departments–including the food service operations–that feel the pain. In California, the meal budget is now $3.42 per day, and this is for three meals per day.

This all makes menu planning, especially if it is in five-week cycles, quite tricky. And unexpected mistakes, which likely would never happen if the dietitian were heading menu planning in a school or medical facility, can and do occur in a correctional location.

As an example, to meet fiber and nutritional requirements – inexpensively – menus in one group of correctional facilities were planned to include more fruit. What the dietitian who designed this menu did not realize is that fruit can be stashed in prison cells, fermented, and turned into "prison wine." Drunk inmates, she later learned, can cause a lot of problems in a correctional environment.

A correctional facility dietitian may also have something else unexpected happen, which again likely would not occur in another type of location: the inmates may sue the dietitian.

In one case, some inmates got together and sued the dietitian because the peanut butter served was creamy instead of chunky. While it may sound frivolous, often in such cases the inmates are given some cash settlement or special privileges for a set period.

Menu Planning

Serving fruit with meals or selecting creamy vs. chunky peanut butter is a conversation we can save for another time. What is essential now is to address is how to develop menus that:
Can stretch for weeks at a time
Consistently meet the nutritional needs of the inmates
Address government guidelines or court-ordered mandates
Work within budget constraints.
Barbara Wakeen, a dietary consultant for correctional facilities, recommends creating a fictional "reference person." This reference person "meets the overall average range of age, gender, and activity level in the facility." Now, instead of planning the meals for 120,000 or more inmates, we are just focusing on the needs of one, shall we say, "average Joe (or Judy)."

She then recommends planning menus for this reference person and then "plugging all of this [menu] information into a nutritional analysis software program."

Often referred to as "menu management" systems, at least one is designed to quickly analyze more than 60 individual nutrients in a recipe, calculating the number of calories, sodium, vitamins, and other nutritional values in the food served.

In the past, such nutritional analysis of food items was performed by measuring the amount of food served per the menu; then determining the nutrients in the food items based on these serving sizes; and finally tabulating the nutrient totals using spreadsheets. This was a time-intensive process that lent itself to errors.

Again, at least one menu management system can also suggest food alternatives. If a menu cannot include fruit, based on our discussion earlier, such systems can recommend other fiber-based foods that hopefully will keep inmates healthy, sober, and out of trouble.

Wakeen also recommends that administrators consult with food manufacturers, distributors, and food processors before selecting food items.

"Every [correctional] facility is different when it comes to their food service programs. What you need to do depends on the governing agency (county, state, or federal) and accreditations for the facility, as well as the type of facility.

"If a facility is participating in the child nutrition program, these regulations must be incorporated as well. You modify the food service plan [based] on the criteria, standards, and accreditation for each type of facility."

Robert Kravitz is a frequent writer for the correctional industry.
---