Increasing Humanity - Part II of IV
By North Dakota Department of Corrections and Rehabilitation
Published: 02/19/2018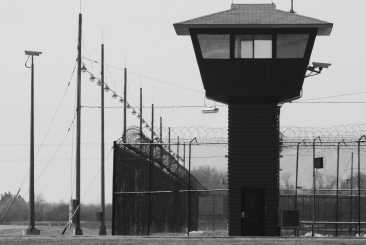 In the North Dakota Department of Corrections and Rehabilitation's effort to add more humanity to its facilities, we will visit each facility over the course of the next year to find out how they have answered the challenge.

Missouri River Correctional Center (MRCC) In September 2017, 32 residents were certified for cardiopulmonary resuscitation (CPR). This program was voluntary and had a high interest of participation among the resident population. The education division took selected students to Washburn, ND, to the Lewis and Clark Interpretive Center for the division's fourth field trip, while several residents attended a public addiction recovery event. In October nine residents attended a 2nd Chance Career Fair which was designed for individuals with barriers to employment that may include homelessness, a criminal record, someone on government assistance or someone with gaps in their employment. This even is a partnership between the DOCR and Job Service. In November our residents again had the opportunity to work for the Christmas Playpen project. The applications were numbers, as this is a highly sought after job. During the interview process when asked why they wanted to work with this project, one resident stated, "I would really like to work for Toys for Tots. I'm a firm believer in volunteer work and giving to the needy. I don't have children of my own, but I love children. They all deserve the very best and those who have plenty should give what they can to them." This year the program collected 190 bikes and more than 200 toys for families in need this holiday season. In December, the education staff took another selected group of students to tour the North Dakota State Capitol and the State Heritage Center. In the State Capital, the students were interested to see the senators' names on the wall, especially Bismark Senator Erin Oban, who came to speak at GED graduation. At the Heritage Center, students who had recently been studying WWII in their GED class were fascinated to see war bonds and war posters in person. They also enjoyed hearing historical anecdotes from the tour guide.

In 2017, our work release continued to be beneficial for the residents, facility management and the public:
Over $250,000 in gross wages was earned which contributed to the state and federal tax base.
Over $50,000 was collected from residents for Room and Board to off-set the cost of incarceration.
Over $5,000 was collected for Child Support.
Over $18,000 was collected for Court Order Payments.
Over $4,000 was collected for Parole and Probation Fees.
North Dakota State Penitentiary (NDSP)

Last summer an agreement with a local university allows clinical education experience for the students and an exercise program benefiting the residents. Students are able to have hands-on experience in creating an exercise regimen or healthy living program. In August 2017, NDSP hosted the Salvation Army Toy Lift which is a program where incarcerated parents are able to send their children a Christmas present. This year 49 individuals were able to select one toy from 25 options and fill out a Christmas card to be attached to the gift. NDSP also took part in the Prison Fellowship Angel Tree Christmas gift program this year. 61 residents set gifts to their children, because of the kindness of community volunteers and the many giving people throughout the country. Both programs allow the residents an opportunity to maintain a relationship with their children while they are unable to be present at home during the holiday season. In September, Eric Genuis, a composer and musician, visited through his Concerts for Hope and it allowed our residents to enjoy music and hear his stories of triumph and loss. The residents and staff were moved by his heartfelt message and music. In October, five residents participated in a 2nd Chance Career Fair which was designed for individual with barriers to employment that may include homelessness, a criminal record, someone on government assistance or someone with gaps in their employment. This event is a partnership between the DOCR and Job Service and donations were received by community partners in order to provide residents clothing to attend the career fair. In November, a Veteran's Day ceremony was held to recognize residents that have served in the military. They were presented with a certificate of appreciation. Current Instructor, Brandon Joyce who is a retired Navy Senior Chief Petty Officer gave a speech to the residents praising them for their commitment they made to serve their country. In December, the housing units held a holiday decorating contest. Each unit received construction paper to decorate their units which included a holiday party to finalize the season. In December we held two greeting card workshops for residents to make holiday greeting cards for their families and friends. IM Cards + More volunteered their time and all materials for this workshop.

In the last quarter of the year, in one of the preferred housing units, the residents started a Day of Sharing. This allows the residents to share food items at meal time, similar to a potluck. One of the units put together a plan to focus on citizenship and the community. They are working to set a positive example for other residents by being leaders in prison and displaying the rewards of good choices. The goal is to have a positive impact on the housing unit, prison, and the Bismark-Mandan community. Some examples so far of how people display citizenship are through a mentorship program where the residents who have displayed positive changes talk to the new residents in orientation to give them an idea of what it is like in prison. Some of the men have donated to "Lacie's Pantry" which allows the residents in the south unit to donate items (stamps, stationary, hygiene items) and the items are for others in the facility who do not have money to purchase these items on their own. The residents hosted a Red Cross charity walk to donate money to the victims of hurricanes and raised $623. A resident started a Giving Book, which has all the community resources an individual may need when released from prison. This unit is working together as a community, so when they leave the facility they have the experience of how a community works together.

NDSP offered four family events to residents and their families this past fall and winter. These events provide families with the opportunity to maintain relationships with a parent who is incarcerated in a pro-social family activity. The events consisted of a cook-out in the recreation yard with games for all ages, pumpkin painting, reading with parents, watching movies, and decorating ornaments.

James River Correctional Center (JRCC)

This fall the garden program was able to donate 5,328 pounds of vegetables to the local food pantry. This garden is a huge source of pride for the residents and it helps them feel a connection to the community knowing they are helping families of some of the residents. Pinochle and domino tournaments have been a regular event in the housing units for residents and staff. In October, the University of Jamestown's Choir, which included 40 college students and the director, shared a six song concert for the residents. The week of Halloween there was a pumpkin painting event for families to pain pumpkins and enjoy popcorn and treat bags. During the holiday residents and their children enjoyed a family movie night. House plants have been placed in the housing unit dayrooms and have become a community project for the residents. A resident newsletter was started and is a great outlet for some residents who like to share their poetry or other information being asked of the residents writing for the newsletter.

The preceding article was reprinted with permission from the January 2018 North Dakota Department of Corrections and Rehabilitation newsletter.
---