Micromanagement in Corrections
By Lt Bob Bramblet
Published: 03/05/2018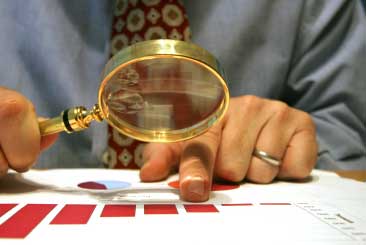 The term micromanagment is usually used with a negative connotation. Its practice can have wide sweeping detrimental effects. No supervisor wants to be known as a micromanager and no employee likes to be micromanaged. This applies to the work force as a whole, but none more so than corrections.

Left unchecked, micromanagement can lead to severe problems among staff members. Often, morale suffers as the subordinate employees feel the administration does not trust their ability and competency as corrections officers, effectively driving a wedge between management and subordinate. This causes "disengagement" of the employee as he or she feels controlled and not lead. Productivity and creativity suffer as the subordinate employee tends to only do what is necessary to get by and consider their work as only a job. An employee puts in time but little else, and his apathy affects not only his own productivity but also that of his colleagues. Micromanagement tells an employee that you do not trust their work or judgment.

Communications is another key aspect of corrections work that suffers under micromanagement. Employees learn that their opinions and ideas mean very little to management. The administration that micromanages does so under the belief that they know best and the subordinate employee must be directed what to do. This leaves little room for new ideas as management tends to regard them as a threat to their authority. When your employees come to realize that you are not listening to them, they begin to shut down and stop making suggestions.

Micromanaging can have damaging effects to the mental health of employees. If they have the impression that they aren't trusted and are questioned every time they make a decision on their own, they begin to dislike work. They may start looking for employment elsewhere, resulting in high turnover rates. Employees become angry and lose respect for supervisors that micromanage. The increased tension and stressful environment that is created can eventually lead to even long term employees resigning. This can be costly to the company because they lose all the knowledge and training that they had previously invested in those employees. Or worse, they may begin to use excessive sick time which cost employers more money in overtime or lost productivity.

Micromanagement breaks down the teamwork ethic. Corrections officers are paid professionals and already have a stressful workplace where they are facing inmate manipulation and danger. When they are being supervised by a micromanager it can sometimes be overwhelming. Employees should feel that their supervisors will be there when they are needed to help them and not work against them, and supervisors should endeavor to support their staff and not overwhelm them.

At the Lee County Sheriff's Office in Florida, they are able to mitigate the majority of the problem through continuing education. All newly promoted Supervisors are encouraged to attend the Sergeants Academy, a weeklong class that emphasizes leadership, not management. Attendees have the opportunity to learn team building concepts and to discover what type of supervisor they are, based on their personality. At the completion of the Academy, these Supervisors have the tools they need to help them avoid becoming micro-managers.

Another resource LCSO has utilized for the last few years is the National Jail Leadership Command Academy. This is a weeklong intensive training module that promotes the development of leadership skills that will help students as they eventually transition to Command Staff and senior leadership roles.

Education is always a step in the right direction. Agencies should also take a proactive approach to ensure their management staff, from supervisors up, employ the type of leadership the Agency wants to be known for. Employees are happier knowing that they are being lead not only by the supervisor level, but at the highest levels of command as well. It is ultimately the Agency's responsibility to their employees to provide the type of leadership that allows them to thrive and look forward to coming to work.

Lt Bob Bramblet is a 18 year veteran of the Lee County Sheriffs Office in Florida. He is a Certified Jail Manager (AJA) and a Certified Corrections Supervisor (ACA). Bob is currently assigned as the Intake Division Lieutenant, PREA Compliance Manager and Corrections FTO Manager for LCSO.
---