Master of Mixed Metaphors
By Joe Bouchard
Published: 03/12/2018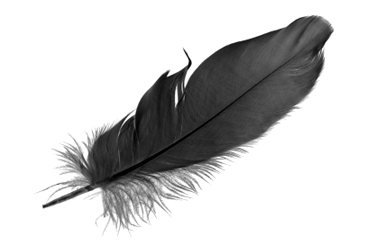 The following is an installment in "Icebreakers 101: Hello, My Name is Problem", a series featuring "Ice Breaker's" designed to promote training awareness and capabilities in the corrections industry.

We use gestures and body language to convey meaning. The written and spoken work take meaning to another level. Some expressions are very direct and literal. Others have a colorful flair.

While the flavorful expressions seem to entertain, they also tend to confuse. This is especially true if one is not familiar with the language or the variety of local colloquialism.

Give the class a grid and have them match the following:

Draw a line from the expression to the matching object:


| Expression | Matching Object |
| --- | --- |
| As strong as an | dog |
| As light as a | fox |
| As sly as a | kitten |
| As slippery as an | ox |
| As stubborn as a | owl |
| As loyal as a | mule |
| As soft as a | mouse |
| As wise as an | feather |
| As crazy as a | eel |
| As quiet as a | loon |


Now construct horrible expressions that have no meaning. The object is to butcher the language and show how easy it is to convey an idea in the wrong way.

Create an expression that makes no sense- Example: As sly as a rock.


| Expression | Object |
| --- | --- |
| As strong as an | |
| As light as a | |
| As sly as a | |
| As slippery as an | |
| As stubborn as a | |
| As loyal as a | |
| As soft as a | |
| As wise as an | |
| As crazy as a | |
| As quiet as a | |


This is a good way to loosen inhibitions about the written and spoken word and serves as a great way to initiate a communications module.

Joe Bouchard is a Librarian employed with the Michigan Department of Corrections and a collaborator with The International Association of Correctional Training Personnel (IACTP). He is also the author of "IACTP's Corrections Icebreakers: The Bouchard 101, 2014" and "Operation Icebreakers: Shooting for Excellence" among others. The installments in this series include his opinions. The agency for which he works is not in any way responsible for the content or accuracy of this material, and the views are those of the contributor and not necessarily those of the agency. While some material is influenced by other works, all of the icebreakers have been developed by Joe Bouchard.

Visit the Joe Bouchard page

Other articles by Bouchard:
---