The Most Important Job
By Joe Bouchard
Published: 05/07/2018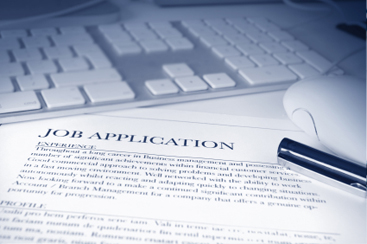 The following is an installment in "Icebreakers 101 - Volume IX: UNDAMMING THE ICE", a series featuring "Ice Breaker's" designed to promote training awareness and capabilities in the corrections industry.

There seems to be a natural inclination to overstate the importance of one's vocation. In doing this, we often undervalue the work that others do. Is this fair or is this just part of being human?

Of course, in corrections, sub-vocational division leads to squabbling and, in due time, manipulation from enterprising prisoners. One of the primary lessons in corrections is to offer prisoners no handles. Yet, staff who dispute the worth of the jobs of other colleagues give manipulators leverage.

That is why we need to look at the various jobs in corrections within the system. In order to do this the idea that a prison is like a city is useful.
Break the class into teams of three.
Tell them to list functioning entities in a city. For example, restaurants, accounting offices, apartments.
Allow five minutes to let class fill in the list
Have a scribe write each list on the board
Compile to include all areas in one list and eliminate the overlap. For example, if two teams listed police station, just write it once in the master list.
Have class try to prioritize the items on the master list.
If, for example, the city accountant is listed as not very high on the priority list, advocate for that position.
Now have the class list functioning areas of a prison or jail.
Compare the list to the city list.
Remind students that some offenders look for missteps in operations and administer written complaints or law suits for what they deem are substandard services.
Ask students how all areas working together n a prison can increase safety.
The clear lesson should be that all parts of the prison are vital and should cooperate. For more on this topic, please distribute the following article "Wheel of Corrections"

---



Wheel of Corrections



I thought that I had heard all of the idioms and expressions that relate to one of our most common transportation tools. I speak, of course, of the wheel. Imagine how much less interesting our language would be without the following:

…the wheels of industry (or progress) …
…let's not reinvent the wheel…
…let's roll…

How about the Wheel of Corrections?

Recently, my supervisor presented me with a metaphor worth repeating. It was so accurate and insightful, I am printing it here with his permission. What follows is The Wheel of Corrections.

"This is how I explain it", he said. He prepared to draw a simple diagram on a piece of paper. In the center he produced a circle. In it he wrote the word housing. "The housing function is the hub", he said. "It is where the offenders live. It is central to everything".

From the edge of the housing unit hub he drew lines that radiated out like spokes. That is, of course, because these represented spokes. To each he assigned a function. There was the business office, programming, education, food services, maintenance, administration, healthcare, psychological services, and the administration. "All of these support the housing hub," he said to me. And it was clear to me that spokes could be added or subtracted to fit the needs of different facilities.

All of the spokes have a part in touching or impacting the central part of the equation – the housing unit factor. If there is too much pressure or emphasis on any of the spokes, the hub would be stressed. In theory, all of these spokes should have equal worth. Health care, while very important, should be as important as food service, as important as the administration, as important as maintenance, etc in their relation to housing. All had to support housing in a balanced harmony or risk warping the structural integrity of the hub.

I thought that I detected a glint in his eye that signaled the logical and fitting conclusion to his concept.

Drawing a circle around the spokes he said, "This is custody," Then the light bulb in my skull completely illuminated. Custody represents the hard exterior that holds the many complimentary spokes in place on the crucial housing unit hub. Without custody, it would all fall apart. The cohesive factor provided here is security. Then, no matter how strong programming might be for example, it would be weakened by an overall lack of structure from the other systems on the hub. Custody provides the cohesion and keeps all in balance.

I believe that one can expand upon this excellent illustration. Think of the possibilities. The ball bearings could represent the staff who constantly move to keep operations rolling. When we gauge pressure on the tire, we are assessing the internal factors that may cause damage the systems if not checked. Perhaps the tread represents the tough shell of the system that can survive the various hazards that we may encounter as we roll ahead. And the overall quality of the wheel is made of experience, training, and professionalism.

There are rare and wonderful occasions that you hear an analogy from a colleague or another source that gives cause to pause. In other words, the parallel that is so apt that you admire the idea and think, "There is no better way to describe this." And a metaphor is a useful way to bring an abstract concept into a more useful and concrete explanation. The Wheel of Corrections certainly gives us a clearer understanding of all of our interrelated subsystems.

Joe Bouchard is a Librarian employed with the Michigan Department of Corrections and a collaborator with The International Association of Correctional Training Personnel (IACTP). He is also the author of "IACTP's Corrections Icebreakers: The Bouchard 101, 2014" and "Operation Icebreakers: Shooting for Excellence" among others. The installments in this series include his opinions. The agency for which he works is not in any way responsible for the content or accuracy of this material, and the views are those of the contributor and not necessarily those of the agency. While some material is influenced by other works, all of the icebreakers have been developed by Joe Bouchard.

Visit the Joe Bouchard page

Other articles by Bouchard:
---