US Correctional Population Declines By 726,000
By Leonard A. Sipes, Jr.
Published: 05/07/2018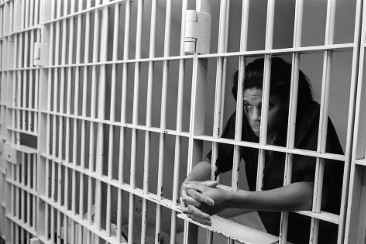 The overall correctional population (prisons, jails, and community supervision) dropped by 726,000 since the peak year of 2007. This includes federal and state offenders. All numbers are rounded for this article.

Those on community supervision declined by 582,000 driven by reductions in probationers since the peak year of 2007.

Those in jails were reduced by 45,000 since the peak year of 2008.

There were 111,000 fewer people in prison since the peak year of 2009.

What Are There Reasons for the Decline?

This site has tracked America's prison and correctional populations for close to a decade and the reasons for the decline are many. Issues include:

Record lows for crime over the course of the last two decades except for the rise in violent crime for 2015 and 2016 per the FBI, US Crime.

Significant reductions in arrests for most categories, see FBI-Arrests.

Demands on the part of governors to reign in prison costs, considered by many to be the driving force in correctional and sentencing reform.

Example Data

There are close to two million fewer arrests comparing 2006 to 2015 for a 22 percent reduction (link above).

There are close to 390,000 fewer violent crimes from 1997 to 2016 per the FBI.

There are close to 3,640,000 fewer property crimes for the same time period.

The numbers will be considerably greater if one uses data from the National Crime Survey that counts reported and unreported crime.

Policies

The debate over the efficacy of the reduction in the correctional population seems somewhat meaningless. Whether you believe in incarceration or see it as a plague upon society seems irrelevant when considering the drop in crime and arrests.

The same applies to sentencing reform or changes in criminal justice policy to move people out of prison faster or to delay their reentry after violations, the driving force seems to be significantly less crime and dramatically fewer arrests over the long term.

There have been significant policy changes at the state level. Since that 2008 peak, 36 states reduced their imprisonment rates, including declines of 15 percent or more in 20 states from diverse regions of the country, such as Alaska, Mississippi, South Carolina, and Connecticut, Pew.

Most of the states involved in sentencing reform have reduced sentences or raised the bar as to what constitutes a felony or have legalized activities such as possession of marijuana, thus its fair to suggest that sentences to prison are not only fewer but shorter.

Summary from the Bureau of Justice Statistics

The number of adults supervised by the U.S. correctional system dropped for the ninth consecutive year in 2016. The correctional population includes persons supervised in the community on probation or parole and those incarcerated in prisons or local jails.

From 2007 to 2016, the proportion of the adult population under the supervision of U.S. correctional authorities decreased by 18 percent, from 3,210 to 2,640 adults under correctional supervision per 100,000 residents. The number of adults under correctional supervision per 100,000 U.S. adult residents was lower in 2016 (2,640) than at any time since 1993 (2,550). Overall, about 1 in 38 adults were under some form of correctional supervision at year-end 2016.

An estimated 6,613,500 persons were under correctional supervision on December 31, 2016, about 62,700 fewer persons than on January 1. The total correctional population declined 0.9 percent during 2016 due to decreases in both the community supervision population (down 1.1 percent) and the incarcerated population (down 0.5 percent).

The incarcerated population decreased from 2,172,800 in 2015 to 2,162,400 in 2016. All of the decrease in the incarcerated population was due to a decline in the prison population (down 21,200), while the jail population remained relatively stable. The number of persons held in prison or local jail per 100,000 U.S. adult residents (incarceration rate) has declined since 2009 and is currently at its lowest rate (860 per 100,000 in 2016) since 1996 (830 per 100,000).

During 2016, the community supervision population fell from 4,586,900 on January 1 to 4,537,100 at year-end. All of the decrease in the community supervision population in 2016 was due to a decline in the probation population (down 52,500). The parole population increased 0.5 percent in 2016 (up 4,300 persons).

More than two-thirds (69 percent) of the correctional population were supervised in the community at year-end 2016, similar to the percentage observed in 2007.

Reprinted with permission from http://www.crimeinamerica.net.

Contact us at crimeinamerica@gmail.com or for media on deadline, use leonardsipes@gmail.com.

Leonard A. Sipes, Jr has thirty-five years of experience supervising public affairs for national and state criminal justice agencies. He is the Former Senior Specialist for Crime Prevention for the Department of Justice's clearinghouse and the Former Director of Information Management for the National Crime Prevention Council. He has a Post Master's degree from Johns Hopkins University and is the author of the book "Success With the Media". He can be reached via email at leonardsipes@gmail.com.
---