I Really Need A Cup of Coffee
By Joe Bouchard
Published: 05/21/2018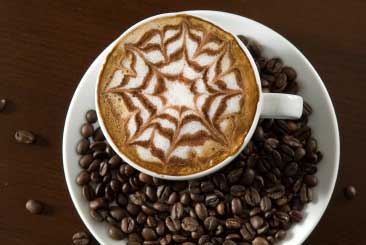 The following is an installment in "Icebreakers 101 - Volume IX: UNDAMMING THE ICE", a series featuring "Ice Breaker's" designed to promote training awareness and capabilities in the corrections industry.

Years ago, I recall my father telling me about Mort. My father and Mort worked together in a factory for decades. My father spoke of how despite the long hours and hot conditions (it was a Steel Heat Treatment shop), people had different ways of rebounding. Mort, for example, could look as though he were on death's door. However, a quick shower in the changing room brought him from the state of carrion to rejuvenation.

My father's remedy was coffee, and I concur. Many brainstorming sessions, articles and long driving trips have featured a cup of coffee. And the gamut has been run in these instances. I have had coffee that could strip vanish (I miss my Dad's coffee) and I have savored excellent French Vanilla lattes. Both of these opposing poles and all cups in between have driven me through some sluggish times.

I will state here that my completion of tasks is not immutably bound by caffeine. But, it helps. Part of it is chemical and part of it is ritual. Whatever the balance, it works for me. Admittedly, these are not exciting stories, but they are true. This is an icebreaker that could be tailored for a staff manipulation model. Also, this is a way to address substance abuse. Either way, the commonality of caffeine is a great way to start.

For the manipulation module:
Facilitator belts out this first statement, "I really need a cup of coffee!"
Facilitator waits for reaction and asks if anyone is willing to buy him/her one.
If not (or even if so), ask students to on the spot tell him why they will not get him a cup of coffee
Some reasons include:
No obligation
No money
I am not the trainer's servant.
You should have come prepared.
There should be no food nor beverages in the classroom
Coffee is bad for you. It will stunt your growth!
Play the room dynamics as you will. My playful nature is such that I would feign indignance every five minutes or so if I did not get a cup of coffee.
Emphasize that there is no obligation for any facilitator to be given a cup of coffee by a participant.
Ask students to issue persuasive statements to get you to buy them a cup of coffee.
Students in this exercise get to explor both sides of the manipulation coin.
Launch into staff manipulation module
For the substance abuse mode:

As I wrote this icebreaker, I took a little break. Walking around the hotel at which I was staying, I spotted a small, clear bottle with a label lying on its side. It was a bottle of Cinnamon Whiskey. It lay on its side empty and forlorn in a parking lot.
Use introduction at the start of this icebreaker.
Ask if coffee is a drug.
Go over agency prisoner discipline policy and emphasize the topic of substance abuse.
Look at employee discipline policy on the same topic.
Compare the two, including consequences.
For readers aware of the thrash metal band Anthrax's 1998 release, you may recognize the song about coffee called "Cup of Joe". Although the sentiments of the song are a few decades old at this writing, it does not diminish the message. Sometimes we really need a cup of coffee.

Joe Bouchard is a Librarian employed with the Michigan Department of Corrections and a collaborator with The International Association of Correctional Training Personnel (IACTP). He is also the author of "IACTP's Corrections Icebreakers: The Bouchard 101, 2014" and "Operation Icebreakers: Shooting for Excellence" among others. The installments in this series include his opinions. The agency for which he works is not in any way responsible for the content or accuracy of this material, and the views are those of the contributor and not necessarily those of the agency. While some material is influenced by other works, all of the icebreakers have been developed by Joe Bouchard.

Visit the Joe Bouchard page

Other articles by Bouchard:
---