Real World Leadership – Part 1, Communication
By Lt Bob Bramblet CJM, CCS
Published: 06/04/2018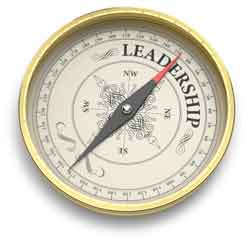 Everyone in a management role seeks the answers to the mystery of good leadership. We attend seminars and classes, read articles and books to discover some secret formula to help us become leaders. Unfortunately, it never is that simple. Leadership is something we have to work at daily to achieve. We have to understand there may be many failures on the way to success, and that success can be fleeting.

Many leadership articles and books are written in a confusing way, too lengthy with too many buzz-words that never quite get to the point, or they just don't seem to fit every individual. The purpose of this series is to plainly state some of the most important components critical to good leadership and to hopefully enlighten and inspire readers to work on issues that pertain to them.

One of the most critical components to good leadership is communication. It has been said that lack of communication is the most complained about topic from staff and is the easiest and least expensive problem to fix. Yet it is also the most overlooked.

Gone is the generation of frontline staff who blindly obey orders from management. Today's frontline staff want to know why. These staff members are smarter, they ask more questions and they want to be involved. Yesterday's generation assumed that management knew what they were doing and that decisions made were probably in the best interest of everyone. Today's generation wonders how management can possibly make decisions without asking them what they think or how they feel about it. The thing is, they are not wrong. Good communication can be the bridge that closes that gap.

Imagine if someone came into your house and ordered you to pull up your carpet because they thought you would be safer and happier on concrete floors. They would most likely be shown the door very quickly. Now, if that person advised you that your carpet was emitting chemicals that could harm you or your family, and that the inconvenience was likely temporary, you may look at it in a different light. You have more information communicated to you.

If you were to inform your frontline staff that management is removing all printers from your facility and everyone will print documents from one central device, there would be undoubtedly people who would complain that they need the individual printers to effectively generate necessary paperwork. To them, management does not understand what is needed to get the job accomplished. They would wonder why they weren't asked. However, if you were to advise your staff that management was looking into ways to save money so they could pay for new equipment or give much needed raises. You could further advise that one idea is to centralize printers and computer work stations and explain how much it will save the agency. It would be a much easier sell as the staff would feel informed and can understand the reasoning behind the change.

It's also important to know that this only applies to positive communication. In other words, advising your staff that they will all comply with a change because a few of them made a mistake would not go over with this generation and they would see that as reactionary.

No matter how long we have worked to become management, the current generation of frontline staff will question us as leaders. It's not personal, it's just the way it's going to be. We can show them the leaders we can be through communication. It's easy and free!

Lt Bob Bramblet is a 18 year veteran of the Lee County Sheriffs Office in Florida. He is a Certified Jail Manager (AJA) and a Certified Corrections Supervisor (ACA). Bob is currently assigned as the Intake Division Lieutenant, PREA Compliance Manager and Corrections FTO Manager for LCSO.

Sgt. Patrick Biel is an eleven year veteran of the Lee County Sheriff's Office in Lee County, Florida. Sgt. Biel currently serves as the supervisor for the Transportation Unit in the Security and Inspections Division. Sgt. Biel has a bachelor's degree from Florida State University in Criminology and an MBA from American Military University.
---