Oh, bovine scat!
By Joe Bouchard
Published: 06/04/2018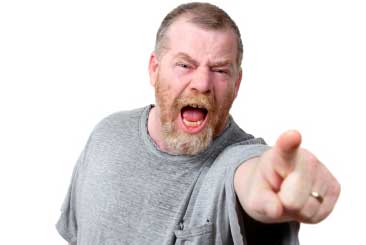 The following is an installment in "Icebreakers 101 - Volume IX: UNDAMMING THE ICE", a series featuring "Ice Breaker's" designed to promote training awareness and capabilities in the corrections industry.

Hardly an accurate description of cow excrement, B.S. has crept into our language as an idiom that suggests disbelief. It is not used commonly as a warning to tread cautiously near the cow barn. As an exclamation, it says in a colorful (and organic) way the word "LIAR!".

For example, a known liar declares that he won a huge lottery pot. You doubt the veracity of his tale due to experience with this prevaricator. Your first inward thought is Bovine Scat, or something rather close. Other times, a gut reaction can spur disbelief as a way to inspire caution.

Break the class into groups of four and have them discuss the most memorable and fantastic story that they have been told. Then they report out.

There are many examples. Among these are tales of bravado, fighting stories, yarns about how much money a person allegedly has, and accounts of sexual conquests.

There are many different sorts of liars and they are linked to the idea of persuasion. And to dissect this and apply this to or vocation, we can ask a series of questions. Following is a progression of discussion points to achieve this:


Have you ever lied?
Do all prisoners lie?
Should staff ever tell an untruth?
Is silence or omission a lie?
Why do some prisoners lie?
What is the most memorable bad lie that you have been told?
What are some of the ways you can react to lies outside the facility?
What is a way that you can react to an apparent lie?
Are there clues or signs that indication untruth?


Corrections is a vocation that has us think critically. In other words, just because we see or hear something, it does not mean that is what happened. I once heard a mentor state that if a person is talking, they are either telling the truth or not. This is actually deeper than it seems. But, the ability to say Bovine Scat in your head during a verbal interchange may prompt thinking that helps enhance safety.

Joe Bouchard is a Librarian employed with the Michigan Department of Corrections and a collaborator with The International Association of Correctional Training Personnel (IACTP). He is also the author of "IACTP's Corrections Icebreakers: The Bouchard 101, 2014" and "Operation Icebreakers: Shooting for Excellence" among others. The installments in this series include his opinions. The agency for which he works is not in any way responsible for the content or accuracy of this material, and the views are those of the contributor and not necessarily those of the agency. While some material is influenced by other works, all of the icebreakers have been developed by Joe Bouchard.

Visit the Joe Bouchard page

Other articles by Bouchard:
---