This is the End
By Joe Bouchard
Published: 06/11/2018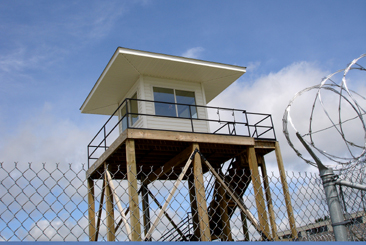 The following is an installment in "Icebreakers 101 - Volume IX: UNDAMMING THE ICE", a series featuring "Ice Breaker's" designed to promote training awareness and capabilities in the corrections industry.

What do you say to a person who has spent most of his or her vocational life in the tricky and cynical world of corrections? How well can one reflect on a career in an objective manner? When someone says, "this is the end" and refers to an imminent departure from the field, is there a way to temper the poignant feelings that come with such decompression?

Aspirations and expectation – everyone has these. Did you ever consider that these can vary at different times or phases of an event? For example, regardless of political leanings, many are optimistic when a new president takes office. This euphoric sentiment often turns to disappointment up when the term ends. Perhaps more tangible is the feeling that one gets when a new semester starts and optimism pours out. This is often supplanted by a sinking feeling of despair by the time the midterm manifests.

Think back to all that you did to prepare for your first day in corrections. Do you remember all of the studying and physical fitness you endured just to reach your goal? And when you successfully completed academy, the culmination of your work and dreams, you could say that your aspirations had been achieved.

Then there is the matter of expectations. Corrections staff acquire a firm case of realism, even if they enter the profession with pie in the sky hopefulness. My personal philosophy is of positive realism. It is one of hoping for the best and preparing for the worst. How did your philosophy evolve while in the profession?

This is an icebreaker for those with more than a few years in the profession. In fact, this icebreaker could be best conducted for a group that is within five years of retirement. It is a way to self-assess while looking at how others in the group feel about the job.
Gather various statistics about job satisfaction and present to the group
Break group into teams
Question one – what is your workday likely to be on your last day?
Get discussion
Question two – what would you like to do on your last day?
Question three - Look at legacies- what should the public expect from a corrections career?
Make the point that what you want to do and what you will eventually do are not necessarily the same thing.
Solicit group feedback about the pros and cons of retirement.
Naturally, the success of the exercise hinges on the willingness of participants to engage. A trustworthy facilitator who has been through the ringer, as it were, will contribute to this

Most people say that they cannot wait to leave the job. That is very natural but few vocalize the idea of losing the role one has played in the vocation. For the healthiness of the corrections professional, these things must be considered.

Joe Bouchard is a Librarian employed with the Michigan Department of Corrections and a collaborator with The International Association of Correctional Training Personnel (IACTP). He is also the author of "IACTP's Corrections Icebreakers: The Bouchard 101, 2014" and "Operation Icebreakers: Shooting for Excellence" among others. The installments in this series include his opinions. The agency for which he works is not in any way responsible for the content or accuracy of this material, and the views are those of the contributor and not necessarily those of the agency. While some material is influenced by other works, all of the icebreakers have been developed by Joe Bouchard.

Visit the Joe Bouchard page

Other articles by Bouchard:
---