Name that Dog
By Joe Bouchard
Published: 06/18/2018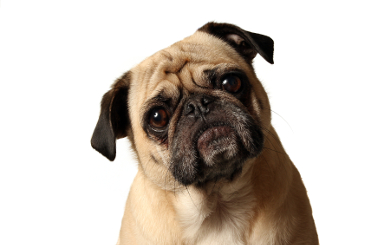 The following is an installment in "Icebreakers 101 - Volume IX: UNDAMMING THE ICE", a series featuring "Ice Breaker's" designed to promote training awareness and capabilities in the corrections industry.

Legendary insult comic Don Rickles, according to some, had a way with words. For example, a friend of mine worked at a hotel at which Mr. Rickles had locked himself from his room. My friend, a very large man, unlocked the door for the notable guest. Rickles said to him, "Thanks, Tiny!" Later my friend beamed as he told me that he was insulted by the great comedian.

Granted, there have been occasions in which corrections has featured insults, even those of the juxtaposed variety as Rickels bestowed on my friend. This exercise is not about that, however. This is an icebreaker about appearances. And the focal point is the universally lovable canis familiaris or dog.
Display different pictures of dogs. Use a rich variety from Rottweilers to Pugs if possible. Ten different pictures should work well.
Break group into teams.
Have each team give a name to each dog by consensus.
Include other names considered.
List each on board as they come out.
Go through each and ask for rationale.
Segue into how names may impact perception.
List a few prisoner names that may not necessarily accurate.
Make the point that names do not matter in the end. Never underestimate any prisoner.
A dog may be your best friend but you may not care for the humor of Don Rickles. But the importance of misperceptions based on names is crucial for the success of corrections professionals.

Joe Bouchard is a Librarian employed with the Michigan Department of Corrections and a collaborator with The International Association of Correctional Training Personnel (IACTP). He is also the author of "IACTP's Corrections Icebreakers: The Bouchard 101, 2014" and "Operation Icebreakers: Shooting for Excellence" among others. The installments in this series include his opinions. The agency for which he works is not in any way responsible for the content or accuracy of this material, and the views are those of the contributor and not necessarily those of the agency. While some material is influenced by other works, all of the icebreakers have been developed by Joe Bouchard.

Visit the Joe Bouchard page

Other articles by Bouchard:
---