Victims Behind Bars: Identifying and Addressing the Sex Trafficking of Women
By Barbara Granner, National Commission on Correctional Health Care
Published: 06/25/2018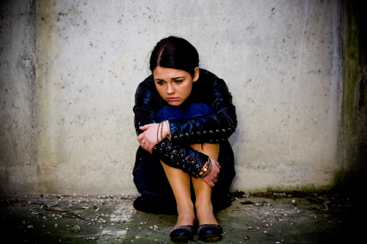 The stereotypical "prostitute" as portrayed in movies and TV shows is a tough, hardened, street-smart professional. According to experts who spoke at the Spring Conference on Correctional Health Care in April, that image is far from reality.

In fact, between 80% and 90% of prostituted persons on the street have been or are currently controlled by a pimp, according to Marian Hatcher, senior project manager and human trafficking coordinator with the Cook County (IL) Sheriff's Office. "It is the sheriff's office experience that sex trafficking is both pervasive within and inseparable from the illegal and legal prostitution industry."

The talk, "Victims Behind Bars: Identifying and Addressing the Sex Trafficking of Women," was moderated by CAPT. Anita Grant, MS, RN, corrections health manager with the National Institute of Corrections, which sponsored the presentation.

Sex trafficking – sexually exploiting another person for profit – is a subset of human trafficking, and is a federal crime under the Trafficking Victims Protection Act of 2000, she explained. The federal definition of sex trafficking is the use of force, fraud or coercion to induce someone, or keep someone, in prostitution. The term also applies to any inducement of a person under 18 to perform a commercial sex act.

Prostitution is not a victimless crime. Victims of trafficking are often forced into "the life": recruited into prostitution by a pimp, older friend or family member, groomed by their trafficker and forced to comply through beatings, rape, starvation and threats of violence to loved ones. Generally the recruiter is older than the victim. "The victims are coerced or forced into selling sex, often before they can even legally drink alcohol," Hatcher said.

Juveniles: Too-Common Victims

The Cook County Sheriff's Office gathers anonymous demographic data on thousands of individuals involved in the sex trafficking industry. In one study of more than 150 prostituted women, 44% reported that they started in "the life" before they were 18; another 22% were between the ages of 18 and 20. Several of the women reported starting prostitution under the age of 16, and some reported starting at age 13 or younger. "That means someone paid and likely coerced many of them to engage in sexual acts before they were an adult, often times before they were even legally able to consent to sex," said Hatcher.

"No little girl dreams of becoming a 'prostitute' when she grows up," she continued. So how does a young woman or man – sometimes very young – become involved in prostitution? Part of the answer is naivety. Teenagers are particularly susceptible to being "charmed" and manipulated by promises of love, money and security. They may not understand the seriousness of what they are getting into and see it as something exciting, rebellious and fun to do. Some are running away from dysfunctional families and sexual abuse at home. In the Cook County study, for instance, 34 women (20%) reported experiencing sexual abuse as a minor, and that number may actually be higher.

Young people new to the business typically don't seek help, according to Hatcher. They believe they are responsible for their situation; they want to believe they are in control and can get themselves out of the situation. Some may feel that going back to the violence or abuse in their old life is a worse alternative.

But life on the street (or in hotel rooms) is also violent. A majority of women in the Cook County study reported experiencing violence against them, including beatings and sexual assault.

Drugs also play a big role in the continued victimization. "Exposure to drugs is a known method traffickers use to control victims," Hatcher said. Most of the women surveyed – 83% – reported that they used some form of illicit drug. Of those, 74% reported using hard drugs like crack cocaine, cocaine, heroin or a combination. Drug use was especially common among women who were prostituted at a young age, with 78% of those who started before the age of 18 admitting to drug use.

They added that drug use can also be a type of self-medication for mental illness or trauma. Almost half of the women in the study reported they had some sort of mental illness, with depression, anxiety and bipolar disorder the most commonly cited.

"Trauma bonding" – which often occurs between people in an abusive relationship – further complicates the situation for victims of sex trafficking. This strong emotional attachment between an abused person and his or her abuser, formed as a result of the cycle of violence, is especially strong for people who have grown up in abusive households; to them it seems like a normal part of relationships.

Response: What Can Be Done?

It can helpful to apply knowledge about domestic violence to better understand trafficking victims and their reluctance to leave a harmful situation. They need the same kind of advocacy as victims of domestic violence, which often involves multiple support systems. Based on a victim's situation, necessary services may include mental health counseling, social services support, medical care, drug and alcohol counseling, housing assistance and services that address sexual assault, intimate partner violence and post-traumatic stress disorder.

Hatcher is part of the Human Trafficking Response Team, which works in collaboration with Cook County Sheriff's Police to help human trafficking victims and prostituted women and girls. The team is comprised of mental health professionals, health service providers, addiction specialists, and case managers. The staff, some of whom are former victims themselves, refer the sexually exploited individuals to trauma-informed service partners. The women and girls are given the opportunity to talk with a survivor of prostitution about getting out. Even if they say they do not need services and help, they are given information and the telephone number of the survivor in case they want to make contact later.

On the federal level, the National Institute of Corrections is developing strategies for creating staff and inmate awareness of the issues of sex trafficking within correctional facilities. Traffickers can work from the inside, promising other inmates stability and employment once they're released, or on the outside, actively seeking out young or naive inmates that they sense will be vulnerable to exploitation, CAPT. Grant told the audience.

The Correctional Anti-Human Trafficking Initiative (CAHTI) is a collaboration between several federals agencies to address this growing problem, including the Bureau of Justice Assistance, Department of Justice, Office of Juvenile Justice and Delinquency Prevention, National Institute of Justice, Office for Victims of Crime, Office on Violence Against Women and the Bureau of Prisons.

For more information, please visit Correctional Anti-Human Trafficking Initiative and Cook County Human Trafficking Response Team.

Barbara Granner is marketing and communications manager at the National Commission on Correctional Health Care.
---