Breaking Barriers and Creating Opportunity: Hispanic Community Corrections Officer in Wenatchee First in Family to Graduate from College
By Rachel Friederich, Washington Department of Corrections
Published: 07/09/2018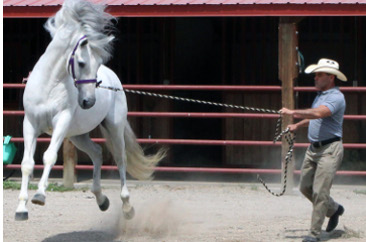 WENATCHEE— Having someone who believes in you can hugely impact how well you succeed in life.

It's a philosophy Abel Andrade employs in work and in life.

As a community corrections officer, Abel ensures people leaving prison comply with the court-ordered conditions of their release. But a more important part of the job, he says, is to help those people set and meet their goals so they don't return to prison.

"I don't want somebody to miss out on opportunities just because they don't have somebody that supports them or believes in them and encourages them," Abel, 44, said. "I want to make a difference. That's what brings me to work every day."

Finding someone who believed in him is also what helped Abel meet his goal of getting out of poverty and become the first in his family to graduate college and go on to a professional career.

Adjusting to Life in America

Abel immigrated to the Wenatchee Valley in 1988 from Michoacàn, Mexico when he was 14 years old.

A financial recession and after-effects of a large earthquake in the 1980s spurred many Mexican families like the Andrades to migrate to the United States in search of work and economic opportunity.

The Andrades found work harvesting apples, pears and cherries in an orchard southeast of Wenatchee. But with very little money, the Andrades had no housing for the first four months following their arrival to America.

By day, the Andrades labored in the summer heat. By nightfall, they camped outside beneath a truck canopy.

Abel said it was one of the most frightening times of his life, and he worried constantly. About whether or not he and his siblings would have enough food to eat. About keeping himself warm as temperatures dropped at night. And what would happen if he or anyone in his family got deported.

"By the end of the day, I didn't want nighttime to come because I was terrified," Abel said. "I was not able to get any sleep because I just felt so insecure. As a child, a lot of things go through your mind and you fear everything, not only about the unknown of what was going to happen that night, but what was going to happen the following day."

In addition to not having a home, Abel said one of the hardest parts of adjusting to life in the states was having his family split up. He said it's not uncommon for families in Mexico to immigrate to the U.S. separately.

Abel is the eldest of eight children. His parents initially migrated to the U.S. by themselves in 1985. Their goal was to work and earn enough money to bring their children to America. In the meantime, Abel and his siblings lived with their grandmother. Three years later, Abel's parents returned to Mexico. But they were only able to take the two eldest children, Abel and one of his sisters, to the U.S. It wouldn't be until 2001 that Abel's parents were able to bring the rest of the family to Washington state.

"It was a really hard time during that transition period not being able to see the rest of the family," Abel said. "At 14 years old, I couldn't really understand why they were staying behind."

Adjusting to School

Eventually, Abel and his family moved into a small one bedroom cabin owned by the orchard company Abel's father worked for.

It was around this time Abel decided he wanted to attend school, despite his parents' wishes for him and his siblings to work and earn money for the household.

"Education was not their primary focus," Abel said. "The intent was to work and save money. But I knew there was something better out there for me."

Abel enrolled at Eastmont Junior and Senior High School. None of the Andrades had attended school in Mexico. Abel didn't speak any English. He couldn't read or write. He couldn't even spell his own name.

He ended up getting detention because his teachers thought he was refusing to do the assignments.

"I ended up getting detention for a whole week, but I didn't know why," Abel said. "It wasn't until the end of the week they brought an interpreter in. I told the interpreter that I didn't know how to write my name. That's how they found out. They didn't know any better."

Despite a less-than-desirable first week in class, Abel was determined to stay in school.

At the time, the school did not have English as a Second Language instructors. But during the second week of school, Abel met Ed Baugh, a woodshop teacher. That meeting, Abel said, was something that changed his life forever.

Baugh did not speak any Spanish, but he was determined to teach Abel.

"We did a lot of pointing and gesturing and I did a lot of modeling and talking while demonstrating procedures," Baugh said. "Everyone deserves an equal chance and it was my job to provide that."

Abel immediately took a liking to the class. One day Abel constructed a project in Baughs that was too large to carry home on the school bus. So Baugh offered to drive Abel home. When Baugh arrived at the home, he observed the level of poverty the ten-person family was experiencing.

When Abel returned to school, Baugh encouraged him to join the track team after school. He paid all the athletic fees required for Abel's registration. There were no city busses that stopped in the rural neighborhood in which the Andrades lived. So Baugh and his wife, Beverly, who was a principal at the nearby Rock Island Elementary School, took turns driving Abel to his home located 15 miles outside the city. Abel also began visiting Baugh between class and track practice to get tutoring with in math and language skills.

Abel graduated high school in 1992 at the age of 18. But it would be another 14 years before he obtained his college degree.

A few months before graduating high school, Abel's senior class was scheduled to take a field trip to Central Washington University. Abel remembers the day of the field trip, one of the teachers pulled him aside and wouldn't allow him to go. Abel found out he wouldn't be able to enroll in college because he was not yet a U.S. citizen or legal resident. Immigrants are not eligible to become permanent residents through naturalization until they have lived in the U.S. for at least five years.

Not deterred, Abel continued working in the orchards with his family while waiting to obtain citizenship through naturalization. In 1994, Abel became a permanent resident. From there he applied to become a U.S. citizen through naturalization. In 2002, at the age of 28, Abel finally became a U.S. citizen. That same year, Abel enrolled at American Intercontinental College, an online university with campuses in Atlanta, Ga. He graduated four years later with a degree in criminal justice.

Abel says graduating from college set an example for other family members. He now has several siblings and cousins who attended college, as well as a daughter who is about to earn her degree in education.

"After I graduated from college my parents realized how important education was so they encouraged and supported all my siblings attending school," Abel said. "I knew having an education would benefit me in the future and most important it was going to break the cycle of not having an education within our family."

Career in Corrections

In 2005, Abel began volunteering at the Washington State Department of Corrections' Wenatchee Field Office to learn the basic duties and responsibilities of a community corrections officer. In 2006, the department hired him as a community corrections officer at the field office in Moses Lake. Three years later, he transferred to the Wenatchee Field Office, where he currently works.

Abel has supervised hundreds of people released from prison over the years. Community corrections officers improve public safety often by acting like counselors to those on their caseloads. When Abel meets with people he supervises, he listens to their goals and tries to connect them with local resources to help them meet those goals.

Richard Bryant says he's an example of that. He spent 28 months in prison and 32 months on community supervision for a drug conviction in 2013.

Bryant says Abel helped him stay sober. Abel wrote a statement to help Bryant reestablish visitation rights with his daughter. Abel connected Bryant to a local church where Bryant now runs a "celebrate recovery" group dedicated to helping other people recover from substance abuse. Bryant is about to become an ordained minister and is going to celebrate his one year wedding anniversary with his wife next month.

"The first time I met him, we connected positively," Byrant said of Abel. "Right off the bat, he asked me what my plans were, what my goals were. He could see the changes I was trying to make in my life and he was always there to support me. Abel will always be a good, strong mentor to me."

Abel's career has continued to progress. Two years ago he became one of the department's defense tactics instructors. He teaches dozens of employees each year in effective and safe arrest and control techniques, weapons use, and how to defend oneself against assaults.

He says his leadership role as an instructor lets him to "give back and support and help others who are trying to increase and improve their professional development. I love working with people and trying to make a difference."

Though it's been 12 years since he began his law enforcement career with the department, and 30 years since he first immigrated to the U.S., he says the main reason he's been so successful is from the encouragement and support he received from the Baughs. He still makes a point to visit them once a month at their home in Wenatchee.

"I look up to them because at the time we arrived here, they didn't know us," Abel said. "They did what they were doing because it was in their hearts. They were not required to do that, but I personally believe that I am here today, where I am, because of them."

Dos Culturas

Maintaining a balance between career and personal life is important to Abel. In his spare time, he breeds and trains horses. He has 15 horses at his home, Rancho Los Lagos. He spends two hours a day caring for and training his horses.

"It's rewarding and makes me have a different perspective about life in general," Abel said. "It teaches me how to be patient and understanding, which I can apply and carry on to my personal life."

He often takes his horses to parades, rodeos, and state fairs to practice charrerià. Charrerià is the traditional practice of herding livestock in Mexico. It's evolved into an equestrian sporting and exhibition event where spectators get a chance to see competitors demonstrate riding, roping, and herding skills.

The participants, known as charros, or horsemen, wear colorful, intricately decorated suits and wide-brimmed hats. The clothing represents "an identity perfectly defined of the Mexican as a self-assured man, calm and proud of his ancestral roots," Abel said.

In addition to wearing the traditional Charro attire for in charrerià, Abel always carries the American flag to pay homage to the two countries that have defined him.

"It's important not to forget where I come from," Abel said. "Carrying the American flag represents my respect to the country that has given me many opportunities, respect for those who have lost their lives for our freedom and reminds me of who I am today."

Rachel Friederich is a Communications Consultant for the Washington State Department of Corrections. She earned her bachelor's degree in communications from Central Washington University. She has worked communications and public relations for various Washington non-profit organizations as well as a reporter at newspapers and radio stations across Washington including The Daily World, Yakima Herald-Republic, and KGY-AM in Olympia.
---