Real World Leadership Part 2: Accountability
By Sgt. Patrick Biel, MBA
Published: 07/30/2018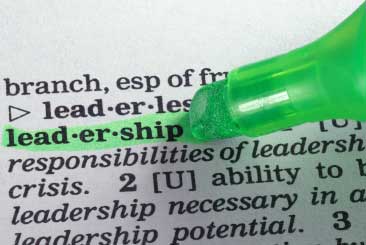 Accountability. It's one of the biggest buzz words when it comes to Corrections. It is essential to our jobs, right down to the issued equipment we carry on a daily basis. In a leadership sense, however, we often talk about accountability as holding our subordinates responsible for their actions and non-actions. Why is it important to be accountable? Simply put, leaders and staff who are accountable do not waste time assigning blame to others, but rather they take responsibility of their choices, actions and behaviors. Those who are accountable seek out solutions to their own problems instead of pushing them off on others. Being accountable means taking ownership of what is assigned to you and making it your own. As a leader, it is essential to build a feeling of accountability not only with your staff, but with yourself personally. If you can create a sense of ownership that resonates with those you interact with, you as a leader will not be the only one holding others accountable, but your entire staff will hold each other to a higher standard.

Being accountable for your actions seems to have a negative connotation at times. Holding officers accountable does not simply mean assigning blame when something goes wrong. It also means recognizing when an officer has taken ownership and demonstrated positive actions. Fostering accountability with your staff can be as simple as praising an officer who has done something well or taken on additional responsibilities without being asked. For instance, if an officer goes out of their way to organize all of the equipment at their work station, they are being accountable for their assigned post. This is something that we as leaders need to notice and praise publicly with members of our staff. Doing so will build feelings of pride with the individual officer and, hopefully, give others on shift something to aspire to. It will show accountability as something beyond "calling someone out".

Another way to build a sense of accountability to officers, especially those who seem to be disinterested, is to assign additional tasks to them. Give them something to be responsible for and take pride in. In a Corrections setting, perhaps this means assigning them certain items that need to be inventoried each month then asking their opinion in regards to ordering new supplies. Have them take ownership of this project. When they have questions, which they will, have them research their own answers and if they have opinions about how the job could be done better, hear them out. Sometimes it only takes one small task to be a catalyst for further accountability.

When it comes to accountability as it pertains to leadership, President Harry S. Truman said it best, "The buck stops here!" This was so essential to President Truman's leadership beliefs that he kept a placard with the saying on his desk. Accountability for leaders is taking responsibility for not only your actions, but those of your staff. If you preach accountability to your staff, but you yourself cannot subscribe to those principles then you and your staff will fail. If an officer who is under your supervision falls short on a task you have asked them to take on it may not solely be their fault. You need to be able to swallow your pride and take a look at where you too may have failed. Before you assign blame to your officer, ask yourself some questions. Did I give accurate or complete instructions before I asked this officer to take on this task? Did I make myself available when the officer had questions? Should I have asked the officer what they planned to do before they carried out their plan? Did I fail to seek input from my officer on how the job could be done better? Honestly answer these questions and take responsibility if necessary, it will pay dividends with your officers and staff.

Accountability is difficult. It is possibly the hardest thing as a leader to implement and then continue. It takes commitment every day. It is a constant evaluation of yourself, your staff and your practices and then a re-evaluation to make sure you are still upholding your commitment. This is what makes accountability so hard, not just with ourselves, but also with officers.

Sgt. Patrick Biel is an eleven year veteran of the Lee County Sheriff's Office in Lee County, Florida. Sgt. Biel currently serves as the supervisor for the Transportation Unit in the Security and Inspections Division. Sgt. Biel has a bachelor's degree from Florida State University in Criminology and an MBA from American Military University.
---