Flyer, Flyer, Pants on Fire!
By Joe Bouchard
Published: 08/13/2018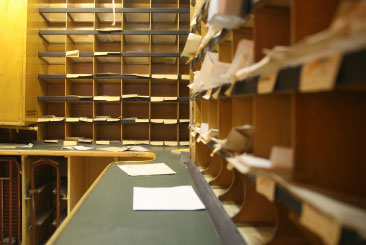 The following is an installment in "Icebreakers 101 - Volume IX: UNDAMMING THE ICE", a series featuring "Ice Breaker's" designed to promote training awareness and capabilities in the corrections industry.

I know that advertisers are hired by vendors of all sorts to make money. And I understand that using print and electronic ads can help in sales, especially if the advertisement is particularly effective. Certainly, one can appreciate the art of good persuasion.

In corrections, when an offender is trying to get something from staff by using persuasion, it could also be called manipulation. Because of the many dangers to operations and individuals from manipulation and the set-up, it is important that we examine the topic. We can learn a great deal about methods enterprising inmates might employ by looking at the simple car ad.

Even in this age of electronics, I still receive full page car ads from dealers in the mail. Even if that were not so, any visit to an automobile web site will yield what is needed for this icebreaker.
Introduce the concept of manipulation and persuasion to the class.
Ask the class to volunteer answers about the dangers of the set-up in a correctional setting.
Give each team a copy of a car ad flyer.
Instruct that the ad is designed in this case to separate the reader from their money. (Again, this is a natural part of our economy and I am not trying to demonize car sellers. They need to make a living and one does get a car out of the transaction.)
Give the group five minutes to look at and list the many manifestations of print persuasion.
Have the teams report out one by one.
Some of the persuasive elements that students have found in this exercise include:
Font size, bold and italicized
Tilted words in exciting graphic balloons
Use of conditional words (You could get 110% Kelley Blue Book value on your trade in.)
Limited time offers
So many cars on our lot to choose from
Ad individualized as though the sale was just for recipient
You have been selected
Those are just a few ways that the persuasion is done. However, I feel that the point about conditional phrasing is important and can segue into a policy-driven exercise. For example, at times policy is written with conditional phrasing on non-mandated words such as could, should, and might. Other times, when the idea is absolute and without wiggle room, mandated words are utilized. These include, must, shall and will. Students who grasp the difference between mandated and non-mandated language shall have an advantage and will do well in deflecting manipulation.

When you go through your junk mail, you should not necessarily hit delete or shred the envelope and its contents. You may be missing an opportunity. I am not referring to an opportunity to save big buck and have your world forever changed by a purchase. Rather, the ad can be instructive. As they say in the sales biz, "You have my 100% guaranteed! Act now!"

Joe Bouchard is a Librarian employed with the Michigan Department of Corrections and a collaborator with The International Association of Correctional Training Personnel (IACTP). He is also the author of "IACTP's Corrections Icebreakers: The Bouchard 101, 2014" and "Operation Icebreakers: Shooting for Excellence" among others. The installments in this series include his opinions. The agency for which he works is not in any way responsible for the content or accuracy of this material, and the views are those of the contributor and not necessarily those of the agency. While some material is influenced by other works, all of the icebreakers have been developed by Joe Bouchard.

Visit the Joe Bouchard page

Other articles by Bouchard:
---