Critical Incident Stress Debriefing: A Response to Susan Jones, PhD—Part 1
By Bruce Perham
Published: 09/10/2018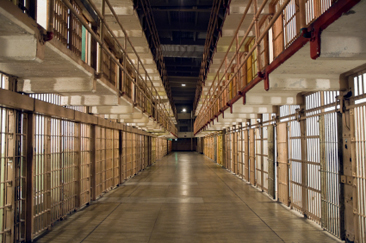 I found Susan Jones' article in Desert Waters Correctional Oasis July 2018 issue to be most informative and helpful to read on this much debated topic of the effectiveness of Critical Incident Stress Debriefing (CISD). So much so, that I felt inclined to respond to it, and contribute to the much-needed discussion around this topic.
About CISD

I am a Mental Health Social Worker Family and Narrative Therapist who has worked in Private Practice for the last 10 years in Melbourne, Australia. Throughout that time, I have worked with a large Employee Assistance Provider who has the EAP contract with our Department of Justice and Regulation. This has involved me in providing EAP counselling and CISD to Correction Officers throughout Victoria, my home state.

I need to state clearly here that the thoughts I express in this response are "anecdotal," based on my professional experience, and are not connected to any formal research findings. In this article, I quote Susan's statements bolded, followed by my response to them.

Susan Jones: "However, as I kept hearing that this approach may cause harm, I examined the research closely. This examination revealed that there are a variety of studies which indicate that stress debriefing actions taken after critical incidents were either, at best, doing no good, or were even causing harm."

In Australia, I think that this is now a very prevalent view, and some clinicians strongly believe that the critical incident debriefing process has the potential to re-traumatize staff by revisiting the details of the trauma event. Anecdotally, the debriefing sessions I have been involved in over the last 10 years have given me the sense that these post-event debriefings are actually very helpful for officers. They provide a forum for reflection over the incident, and an opportunity to explore its psychological impact.

I think sometimes there may be differences between the effects of retelling old traumatic events and more recent traumatic events. There is now no debate or concern that it may be harmful to have a client retell details of childhood trauma experiences. However, further research is needed to establish if there are some major differences between doing that and someone sharing, in a group context, their thoughts or memories of more recent events, such as a prisoner self-harming 3 or 4 days ago. (These differences may, for example, have to do with memory consolidation processes, about which we do not know a lot at this time.)

The main criterion for me for inclusion in a debriefing group is that all the Officers were in attendance at the critical incident and personally experienced the incident. That is not to say that Officers who were not at the incident are not traumatized by it, but my sense is that there are differences, and descriptions of the event may not be helpful for someone who was not present at the incident.

I always inquire as to "what happened," and people are free to share whatever they witnessed and feel comfortable to disclose. In situations where all Officers witnessed the incident, the discussion of what happened moves very quickly to how the Officers are processing what they experienced. It moves from what they saw to what impact it is having on them. Overwhelmingly officers express this as being a helpful experience to discuss these traumatic experiences with colleagues, in preference to dealing with them on their own.

I was very fortunate to be able to conduct a training program in our Victorian prisons in 2016 called "Managing Stress and Dealing with Trauma." I conducted 40 sessions, and over 450 prison officers attended the training. They shared a great deal with me about the challenges of being a prison officer, and a lot of what I share here was very influenced by what the officers told me.

While these sessions were training/group discussions and not CISD, they had some similarities as they invited officers to talk about their work and the physical and psychological impacts it had on them. This was a new experience for the prison officers, as they all said that they had never sat together as a group and talked about their mental health. Given that this was a new forum, I was constantly amazed at how much the officers shared and the level of discussion that evolved. The officers openly shared "the trauma of the work," and were desperate to have some validation for the impact of this work on them. The evaluations were way beyond my expectations with 80% of officers rating this group experience as either Excellent or Very Good. The 20% of Officers that were more negative were not expressing any trauma reaction, but more of a disconnect from the idea anything "would make it better." I came away from this training with a sense officers needed more of these discussions not less.

Susan Jones: "Devilly, Gist and Cotton (2006) were more specific on the harm done by a debriefing. They concluded that the debriefing process may retraumatize individuals and provide details to the group that alter their perception of the event. They also speculated that the 'medicalization' of this model may encourage individuals to see themselves as ill, which may negatively affect natural reactions to trauma. This research study also indicated concerns about timing. If a team follows the Mitchell recommendations of intervention between 24-72 hours after the incident, the process may actually interfere with the individuals own coping strategies. In other words, the intervention can get in the way of strategies that individuals may be able to employ on their own, and it may actually decrease their chances of recovery."

There are many valid points raised here. It is really important that, as health professionals, we engage in practices that are helpful and not "negative" to the individual. When research highlights the above concerns, they need to be taken seriously. I would like to add some discussion points here.

Context

It is important to note here that a critical incident in the Corrections Officer context is an incident that occurs as a part of their work responsibilities, and is not a trauma incident that is experienced as a part of everyday life and generally a sole incident. Corrections Officers have repeated critical incidents regularly over time. There is a cumulative psychological impact due to that.

Critical incident debriefing needs to be assessed in the context of inevitable "repeated" trauma, and not solely in response to a single trauma event. Another factor here, due to the workplace context, is that critical incidents are often experienced by groups of officers, as, for example, when there is a prisoner suicide or self-harming.

In sitting with the group of Corrections Officers so exposed, the CISD facilitates a discussion around the incident, and provides some insights as to how other officers experienced the event.

In my experience, officers are very interested in what their colleagues are going through, and often feel reassured that their own reactions are in line with the group experience. Prison environments still very much promote the notion that the expressing of emotion is a sign of weakness. So often officers will only confide "problems" to close trusted colleagues. The CISD provides an opportunity for officers to talk in a work environment that often dictates a "bottling it up" approach as a way of dealing with traumatic experiences.

To be continued in the next issue of the Correctional Oasis.

This article as been reprinted with permission from the August 2018 Issue of Correctional Oasis, a monthly e-publication of "Desert Waters Correctional Outreach".

Bruce Perham is an Australian Mental Health Social Worker, Family and Narrative Therapist who has specialized in working in the field of Chronic Health. Six years ago Bruce contracted to work with Optum, a large Employee Assistance Provider, and commenced offering onsite counselling work at a high security prison in Melbourne. That led to his developing the training program "Managing Stress and Dealing with Trauma" which he delivered to Prison Officers in Melbourne's four high security prisons in 2015 and 2016.
---