Real World Leadership – Part 3, Integrity
By Lt Bob Bramblet CJM, CCS
Published: 09/10/2018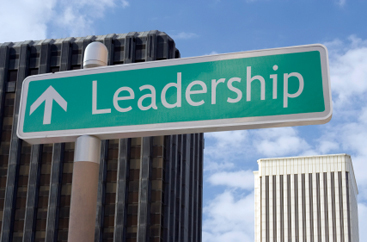 I was in a weeklong management class where the instructor played the entire Band of Brothers series. He would then ask questions about the leadership styles depicted in the episode we had watched. Some folks may think that's a lackadaisical method of instruction, but I think in this particular case, it was brilliant as the series inadvertently depicted some of the finest examples of leadership styles in a convenient package.

One of the clearest examples shown was integrity. Integrity is a personal choice to hold oneself to consistent high moral and ethical standards. A good friend of mine once said to me, "The only thing I truly own is my integrity." This can be considered a core value of leadership. Integrity breeds trust, and it's very important to gain the trust of your subordinates. It is truthfulness in both word and action, no matter how uncomfortable.

Integrity in word means to communicate honestly in all cases. It could be during a performance review, an interview or just talking by the water cooler. Be truthful, not in an attempt to hurt feelings, but to make sure there is no possibility you are misunderstood and so it is known that you are being genuine and well intentioned.

Perhaps the biggest foil to integrity within your communication is gossip. Gossip can never be well intentioned as it is, by definition, not based in fact. Engaging in gossip or subversive conversations directly undermines your credibility as a leader. Speaking negatively and without base about those who you work with and those who work for you is a detriment not only to you, but also to the entire environment you work in. As a leader, nothing will make you lose integrity faster than lying or saying negative things about others.

Integrity in action means to do the right thing consistently. Your subordinates and administration want you to make decisions, so make them by using the best moral standards and back it up afterwards. Those who act with integrity and treat others well will be viewed from the top down as someone who wants what is best for their agency, not just themselves. Never act in any way that can be misconstrued as unethical. My father, a retired Army Colonel, used to tell me, "Never give the impression of impropriety" which translates to, do not even act as if you are doing something wrong. Hold yourself accountable to not only your superiors, but also to those who report to you. Treat those around you fairly regardless of their status in your agency.

No one is perfect and it's impossible to get it right all the time. But, the more you are consistent, the people around you will know what to expect and they will trust you.

Lt Bob Bramblet is a 18 year veteran of the Lee County Sheriffs Office in Florida. He is a Certified Jail Manager (AJA) and a Certified Corrections Supervisor (ACA). Bob is currently assigned as the Intake Division Lieutenant, PREA Compliance Manager and Corrections FTO Manager for LCSO.


---