Concerns about the Use of Disinfecting Wipes in Correctional Facilities
By Robert Kravitz, President AlturaSolutions
Published: 09/17/2018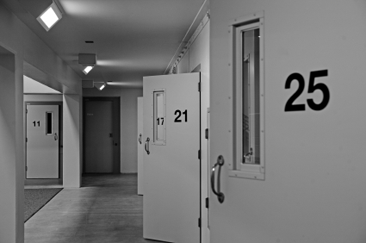 Correctional facilities are using more and more disinfectant wipes to perform a "quick clean." These wipes are typically quick and easy to use; do not require any specialized training; can be used by most all correctional facility staffers, and are readily disposable.

Among their other benefits include the following:
A frequently used or over-used cleaning cloth may carry with it germs, bacteria, and pathogens that can spread from one surface to another as it is used; disinfectant wipes are typically used for a single purpose and then thrown in the trash, so there is less chance they will carry and spread pathogens from one area to another
Disinfectant wipes do not need to be sprayed with a disinfectant; this means they are ready to use when needed
As mentioned earlier, disinfectant wipes work well when a quick clean is necessary. For instance, you can use them before touching railings, phones, computers, sign-in areas, the rims and sides of chairs before moving them, file cabinet "pulls" and knobs, as well high-touch items like light switches and door knobs.
Concerns and Issues

While they do have their benefits, there are some limitations and issues we need to be aware of when using disinfectant wipes. To better understand this, we can compare their use to hand sanitizers.

According to the Centers for Disease Control and Prevention (CDC), a hand sanitizer:
Does not necessarily kill all types of germs and pathogens on the hands
May not remove harmful chemicals found on the hands such as pesticides and heavy metals
What germs and pathogens they do kill, may only be on the surface of the hand. The sanitizer may not reach pathogens buried deep in the pores and crevices of the hand.
Typically, it requires proper hand washing to remove these pathogens and contaminants from the hands. This means that using hand sanitizers can leave a false sense of security - users believe it has eliminated harmful germs and pathogens, when in reality, they may not have.

Correctional administrators should realize that the same can be true of disinfectant wipes. According to a report by the Provincial Infectious Diseases Advisory Committee (PIDAC) in Ontario, Canada, one of the critical problems with some disinfectant wipes is that they may not be manufactured with a sufficient quantity of disinfectant --- again, creating a false sense of security.

Further, the fact that these wipes offer a quick clean of surfaces may actually work against us. This is because the appropriate amount of contact time – dwell time - may not be considered. Essentially, this means a surface is cleaned with a disinfectant wipe and then used immediately afterward. This does not give the disinfectant time to effectively kill or minimize the number of pathogens on a surface.

Moreover, the PIDAC says there are other concerns as well. Among them are the following:
There is often limited data about the efficacy of some ready-to-use disinfectant wipes
Wipes tend to dry out or begin to dry out before use, especially if stored incorrectly; this can reduce their effectiveness
Wipes tend to be used too rapidly when wiping a surface, again negatively impacting their efficacy
The actual container or package storing the wipes can become contaminated
Sometimes a wipe that is too small is used to clean a large surface, reducing its effectiveness.
Addressing These Issues The most effective way to clean and disinfect surfaces in any facility is to clean first and then disinfect. Cleaning removes soils; the disinfectant kills pathogens on the surface. And the disinfectant works better once the soils have been removed.

However, when using a disinfectant wipe is the only option, correctional administrators should be aware of the following protocols:
The wipes should be approved by the Environmental Protection Agency (EPA) in the U.S. or Health Canada for use in Canada
The active ingredient should be an appropriate hospital disinfectant
Wipes must be kept wet; if dry, they must be discarded
All manufacturer's use instructions must be followed
The wipe must have a safety data sheet
If stored in a container, the container must be cleaned and disinfected first before filling with the wipes.
Cleaning is a major issue in a correctional facility because disease and illness can spread so fast from one inmate to another. Disinfectant wipes can play a role in removing pathogens and helping to keep everyone in a correctional facility healthy. But we must always remember, they do not replace traditional cleaning and disinfecting procedures.

Robert Kravitz is a frequent writer for the correctional industry, typically focusing on cleaning related issues. He can be reached at robert@alturasolutions.com Sources:
CDC: https://www.cdc.gov/handwashing/show-me-the-science-hand-sanitizer.html
PIDAC: https://www.publichealthontario.ca/en/eRepository/Best_Practices_Environmental_Cleaning.pdf.
---