Critical Incident Stress Debriefing: A Response to Susan Jones, PhD — Part 2
By Bruce Perham
Published: 09/17/2018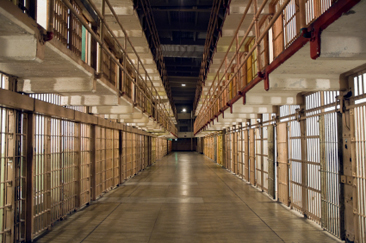 Continued from the August 2018 issue of the Correctional Oasis.

Individual process of trauma recovery

I am very sensitive to and critically aware of the personal resources people have to process their trauma experiences. At times in a counselling process it is exciting to see the sense people can make out of these experiences, and how they can move forward in their lives. I see debriefing primarily as an opportunity for officers to talk about what happened, and their reactions to it. It needs to be something that enhances their own psychological process and not detract from it.

What the officers shared with me in the training, where the norm was that psychological debriefings did not occur after critical incidents, was a sense that "no one cared,"' and that they were left to go home and deal with these violent events on their own.

Many officers took the opportunity during the 2016 group process to share these "visions of violence," as one officer put it, that were still very much in their heads, even though these critical events had often occurred years before.

The officers taught me that these "visions of violence" do not go away, and are constantly retriggered by subsequent critical incidents. My sense was the lack of discussion at the time had actually impaired the possible recovery they could have had if they were afforded an opportunity to discuss what happened and how they reacted to it at the time of the event.

From a professional point of view, lack of discussion deprives us of an opportunity to monitor the officers' psychological health as they experience trauma after trauma critical events. Anecdotally, I have never had a sense that a person's individual recovery processes were enhanced by "not talking about it." Quite the contrary, the officers in the training shared how damaging it was to be on their own, trying to process these traumatic incidents. We have to recognize that the vast majority of Corrections Officers do not access counselling post-incident, and rarely have access to CISD. They have been left to their "own devices," and, in the process, have suffered enormously. If this group of officers, who came to the training sessions, could be "researched," my guess is that the findings would tell us that these officers would have benefitted enormously had they had a debriefing intervention at these times.

The debriefing process

It is important to point out that in the Corrections field in Australia a mandatory operational debrief occurs post critical incident. The officers overwhelmingly described these debriefing sessions as events that caused great fear and anxiety in the case they are found to have been negligent and liable. The officers felt this process was essentially investigative in nature, about finding "if anyone stuffed up," and rarely encompassed concerns about their psychological well-being. The officers generally were quite bitter that their psychological well-being was not an issue in these operational debriefs and generally stated that post-incident psychological debriefs were not organized.

I would imagine that there is a strong argument that this experience of "fear and anxiety" after experiencing a critical incident could also interfere with an officer's capacity to psychologically process the trauma event, as they create a negative reaction for officers.

Ironically, the Officers were overwhelmingly in agreement in their belief that their psychological reactions to critical incidents required a response and support from the organization. There was only a handful of Officers who expressed that they did not need post-event psychological support.

Recently I was involved in a CISD operational debrief, and, at its conclusion, I offered to stay back and talk with officers about how they were doing. Nine officers stayed and what followed was a very productive discussion around a horrendous prisoner self-harming. I think there could be great benefit in bringing these two, the operational and the psychological debriefing, processes together.

Susan Jones: "After that tragic event, an official leader was chosen for this team and the Mitchell Model was out, just that quickly. The team retained the title of critical incident response, but in essence it was really some type of peer response team. They would provide individual support, while staff remained at the facility, and often remained on post. This seamless transition from a structured model to a wandering peer support resource was not questioned by anyone in the agency. In fact, the new leader of the team often referred to the team as a 'positive peer support group that assists others in dealing with normal reactions to abnormal situations."

Devilly, Gist and Cotton (2006) examined options for organisational action after a traumatic event, and suggested that immediate support is appropriate, and that it should be through relationships that are already in place. This seems to suggest that a traditional peer support program, made up of people that staff knows and works with, is a better approach than bringing in strangers from other parts of the agency."

Susan raises the issue here of the drift towards peer support programs away from the more structured CISD model. I agree with Susan that the current research is insufficient to commence moving away from the CISD model and replacing it with a peer support model. It is clear to all of us working in the field that being a Corrections Officer is a very demanding job where trauma experiences are the norm, with a stark reality that they can have enormous psychological and physical impact. The organizational approach to this needs to be strategic, and to reflect a clear understanding of the issues Corrections Officers face and how best to respond to them.

It was very clear to me also that fellow Corrections Officers were by far the biggest support group for officers. Many would tell me that without a core group of trusted colleagues you would simply not survive in Corrections work. This is different to having the capacity to be a peer mentor, and in my experience peer support models were either not in place or operated in an ad hoc manner. Sadly, in the groups, the officers shared with me their disillusionment with EAP where they felt most of the counsellors had no understanding of them or of prison work, and that they were "faceless." The officers were definitely not saying they did not see a role for counselling or CISD. Quite the contrary, they indicated a desperate need for it. The officers issue was more about EAP, that it was not what it needed to be for them to feel comfortable to utilize the service, or that, if they did, it would not be able to psychologically support them through difficult times.

The issue around one-off contact with counsellors and CISD facilitators and its longer-term impact has some validity. The officers tabled the issue of trust and their reluctance to open up to someone they did not know and could not trust. From a health professional's point of view, it has been inordinately helpful to have an understanding of the "prison world" and its impact on officers to be able to connect with these trauma experiences that officers describe. To me this is a critical variable that partly addresses the issue of "bringing in strangers." It may not be a health professional you know personally, but if that professional has an understanding of your work situation and its psychological challenges, there is real hope to fast track a "connection."

To be concluded in the next issue of the Correctional Oasis.

This article as been reprinted with permission from the September 2018 Issue of Correctional Oasis, a monthly e-publication of "Desert Waters Correctional Outreach".

Bruce Perham is an Australian Mental Health Social Worker, Family and Narrative Therapist who has specialized in working in the field of Chronic Health. Six years ago Bruce contracted to work with Optum, a large Employee Assistance Provider, and commenced offering onsite counselling work at a high security prison in Melbourne. That led to his developing the training program "Managing Stress and Dealing with Trauma" which he delivered to Prison Officers in Melbourne's four high security prisons in 2015 and 2016.
---