How Research is Translated to Policy and Practice in the Criminal Justice System
By Yunsoo Park
Published: 10/15/2018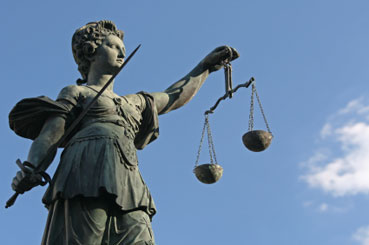 The following is an excerpt from the NIJ publication "How Research is Translated to Policy and Practice in the Criminal Justice System".

Author's Note: Findings and conclusions reported in this article are those of the author and do not necessarily represent the official position or policies of the U.S. Department of Justice.

A recent NIJ-funded study of Florida's correctional systems has shed new light on the question of how research is translated into policy and practice in the criminal justice system. Researchers found that the most common ways to effectively translate research to policy and practice included making the information easier to understand, more credible and more applicable to local circumstances; instead of presenting information in the academic research format that tends to be more complex and difficult to understand. The findings also indicated that the most successful way to translate re-search involved regular interactions between researchers and practitioners — specifically, that academics could do more to communicate and collaborate with policymakers and practitioners.

This study was carried out by scholars at Florida State University (FSU).1 The goal of the study was to describe the use of research and other factors in developing state-level juvenile and adult correctional policy and practice in the state of Florida and answer targeted questions, such as:
What sources of information do Florida's correctional policymakers use to make their decisions and how much influence do these factors have?
What are the primary strategies used to inform policy with research evidence and what methods would help policy-makers use evidence-based information in their decision-making process?
What is the underlying process for research translation in shaping how policymakers assess and respond to problems?
To achieve their goal, the re-searchers used data from several sources, including:
Relevant literature on research and public policy in criminal justice.
Relevant legislative and state agency documents.
Interviews and web surveys with established academic researchers and key decision makers from state agencies and legislative practitioners and policymakers.
Observations of archived, prerecorded legislative public hearings and committee meetings.
Prior literature was examined to identify themes (e.g., barriers, facilitators) for developing the interview and survey instruments that were to be used. An advisory panel of criminology research experts at FSU was then consulted about the project's research design and methods. A total of eight academic researchers, eight practitioners and four policymakers were interviewed in person to explore "why" and "how" themes (e.g., "why" barriers may get in the way of knowledge translation and "how" certain strategies may help to translate research to policy and practice). Upon completing the interviews, online follow-up surveys were sent to the participants to compare and validate findings from past research about processes underlying research translation. In order to investigate process models of translational criminology, participants were also asked about researcher/practitioner partnerships during the interviews and follow-up surveys. In addition to the data from interviews and surveys, this study also examined four policy cases to assess how research was used in resulting policy/legislation.

Click here to view the full report.

Yunsoo Park is a former visiting fellow at the National Institute of Justice.
---