Inmate Sexual Harassment of Staff: "Part of the Job?"
By Dr. Susan Jones
Published: 10/29/2018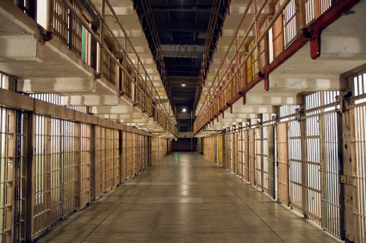 This is news! The fact that leaders within corrections agencies are expected to ensure that staff are not subjected to unlawful sexual harassment from inmates has now been affirmed several times in the legal system (see Freitag v. Ayers—California Department of Corrections and Rehabilitation, decided Sept 13, 2006; Beckford v. Florida Department of Corrections, decided May 7, 2010; Federal Bureau of Prisons, Coleman Complex, settled February 2017).

Even after these orders by the courts, many agencies, who have not yet had a court find them liable, are continuing to ignore this behavior. "Everyone" knows that female corrections staff are subjected to a variety of sexually harassing comments and gestures. "Everyone" also knows that female corrections staff are subjected to inmates who use exhibitionistic masturbation as a tactic to intimidate and harass them. Yet, the culture in corrections continues to support the idea that this is just part of the job: "If the women who work in these environments don't want to put up with this type of behavior then they need to find a different job."

A review of the court cases indicates that there are two frequent responses from corrections leaders who are brought to task regarding their tolerance for this type of abuse and harassment: they didn't know this was happening because no one is writing reports regarding this behavior, and they are powerless to stop the inmates from engaging in this behavior.

The first response, dealing with the absence of formal misconduct reports being written by staff, is perhaps the most complex issue. The corrections culture clearly states that this is the job, and anyone who doesn't like the job should go elsewhere. In this environment, with this message being so clearly communicated, it is not surprising that staff are not writing reports.

If, just if, the staff actually write a report, it is rarely taken seriously or even forwarded for review by the first line supervisor. In the case Freitag v. Ayers, the court records indicate that female employees were writing misconduct reports, but that the reports were not "accepted" as something that needed to be dealt with.

In many jurisdictions, this type of behavior is still seen as just a part of the job and so it is rarely reported. A review of common social media accounts that include correction staff show evidence that this type of sexually abusive behavior is very common in prisons and jails across this country.

Any corrections leader who is not getting reports detailing this type of misconduct needs to take an extra step to ensure that their staff understand the expectation of reporting and holding inmates accountable. In fact, if no reports are being written, corrections leaders should operate under the assumption that this misbehavior is occurring, until proven otherwise. It takes more than an absence of information; the courts have held that corrections leaders are expected to make sure that they are aware of the environment that their staff are working within. This type of expectation is not new.

Remember, "knew or should have known?" This has long been a standard for sexual harassment in the workplace. Supervisors had always been responsible to ensure that their staff are protected from sexual harassment by supervisors, co-workers, or someone who is not an employee, such as a client or customer. Guess what? Inmates are nonemployees, and their behavior counts.

The second issue, what can actually be done to stop inmates from sexually harassing or abusing employees, is absolutely necessary to protect employees as well as to protect the agency from liability. Corrections professionals effect behavior change. That is what we do best.

If our staff were having items thrown on them each time they enter a cell house to make a round, we would do something about it. In fact, many agencies have dealt with just this issue and have, in fact, stopped this behavior. Corrections agencies have provided staff with protective barriers, clothing, and equipment. They have pursued changes in the laws to include this type of behavior as an assault. They have pursued administrative and criminal charges to document this type of behavior of inmates so that additional penalties, and even sometimes, additional time has been added to an inmate's sentence. Obviously, some inmates continue to break this rule/law, but corrections professionals don't then throw up their hands and declare that there is nothing that they can do to stop this behavior. Instead, they continue to hold each inmate accountable, each time an inmate throws an item.

Holding inmates accountable to their sexually harassing/abusive behavior towards other inmates is now an expectation that is supported by all agencies who are complying with the Prison Rape Elimination Act standards. This type of responsibility applies to actions between inmates or between a staff member as a perpetrator and an inmate. There is nothing in the PREA standards that addresses actions of inmates that are directed to staff, but it makes no sense to assume that a corrections leader who is concerned about sexual safety in their facility would not also be concerned about this type of behavior.

The bottom line is that corrections leaders are responsible to know what is actually occurring in their facilities, and they are responsible to address the sexually harassing/abusive behaviors of their assigned inmates, even when the behavior is directed towards staff. It is time we change the cultural acceptance of this type of misconduct and take action to stop it.

This article as been reprinted with permission from the October 2018 Issue of Correctional Oasis, a monthly e-publication of "Desert Waters Correctional Outreach".

Dr. Susan Jones retired from a warden's position within the Colorado Department of Corrections. She worked in a variety of corrections positions in Colorado for 31 years, including: community corrections, correctional officer, sergeant, lieutenant, manager, associate warden and warden. Dr. Jones research interests have focused on the issues that correctional employees face on a daily basis. Visit Dr. Jones's Facebook page "A Glimpse Behind the Fence".
---