The Global Challenge of Countering Violent Extremism in Prisons
By Robert Winters, JD, Professor, School of Criminal Justice, Purdue Global University
Published: 11/05/2018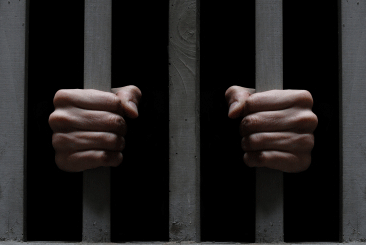 If there is one issue that today knows no international borders in the corrections world, it is violent extremism. The growth of extremism since the late 1990s has created a dual-faceted challenge: How best to rehabilitate offenders who were sentenced for criminal extremist acts while shielding inmates with no prior history of extremism from indoctrination.

The risks of violent extremism "infecting" offenders is a known problem with a sad history. Camp Bucca, the huge detention facility operated by the U.S. during the Iraq war, is today widely regarded as a primary breeding ground for the Islamic State. At least nine members of the group's top command served time at Bucca, according to the Soufan Group, which analyzes terrorism, including Abu Bakr al-Baghdadi, Abu Muslim al-Turkmani, Haji Bakr, and Abu Qasim. One of the facility's former commanders reported in an interview with Mother Jones that "There was a huge amount of collective pressure exerted on detainees to become more radical in their beliefs." A military report on Bucca observed that "Islamic extremists [in the facility]…will maim or kill fellow detainees for behavior they consider against Islam."

This is not a phenomenon that emerged during the War on Terror, however. U.S. prisons had similar problems with white supremacists in the 1970s, as did the U.K. with Irish Republican Army members. Those instances were fairly limited in scope in terms of both geography and the size of the radical organizations involved. Violent Islamic extremism, however, has both near-global reach and the potential for millions of converts, making it a truly global challenge.

Programs for rehabilitating violent extremist offenders (VEOs) are similar to other specialized treatment programs, such as those for sex offenders. Tailoring the content to provide maximum relevance to the inmate is crucial. However, there are two additional challenges where violent extremism is concerned. First, there remain significant limits on understanding the motivations behind and factors of such behavior, making appropriate tailoring difficult. Second, a program that is inappropriately intensive for the individual in question can actually develop or reinforce an extremist identity in someone who was not strongly committed, or reverse progress that a formerly committed person has already made toward disengagement, whereas a program that is not sufficiently intensive is unlikely to produce any significant results in someone who is committed.

"Level of commitment" is not a concept normally associated with criminal offenders, who are instead judged on length of criminal history and severity and number of offenses. There is also no true ideological component to traditional crime. The traditional offender may be socially maladjusted or hail from a troubled background and may have turned to crime as the "easy" or even pleasurable option, or been influenced by others. It is unlikely that he or she "believes" in a life of crime, however. The only close parallel is gang affiliation, which certainly drives loyalty and to some extent dictates what is "appropriate" behavior, and indeed programs for disengaging gang members may well help point the way toward effective methods for rehabilitating VEOs.

The other aspect of the challenge, protecting non-VEO inmates from radicalization through contact with VEOs, has led to difficult decisions regarding whether or not to allow VEOs into the general population of a facility. France, the U.K., the Netherlands, and Australia have all taken the route of segregation to varying degrees. Australia upgraded a facility to what is commonly called a Supermax to house radicalized prisoners, and the U.K. similarly employs three separate facilities. France and the Netherlands hold VEOs in separate wings, and in fact the Netherlands has been criticized for the near-solitary-confinement conditions in which it holds such inmates.

The main argument against such isolation is that VEOs lose the normalizing influences of the non-extremist population in the facility, and that concentrating VEOs together tends to reinforce their existing tendencies. This is what occurred at Camp Bucca, although the fact that Bucca had no rehabilitation or deradicalization programs represents a significant factor in this outcome.

An important consideration in evaluating the threat level posed by a VEO is the rank that individual had within his (or her, though most VEOs are male) organization and the degree of charisma (for lack of a better term) that he or she possesses. Rank-and-file members of an extremist organization may be capable of parroting the same arguments that were used to indoctrinate them, but often they will be far less effective at converting non-extremist fellow inmates. A VEO who held a leadership position or has the ability to present convincing arguments represents a far greater threat of ideological proliferation.

In addition, motives among VEOs vary significantly. Certainly many are "true believers," but many more—especially lower-level functionaries who are assigned to carry out the very sorts of acts that often lead to incarceration—may be much less ideological in their outlook. Extremist organizations often prey on the poor and disadvantaged for the same reasons that the Bloods and the Crips do not recruit in middle-class suburban neighborhoods. Consequently, many VEOs may have joined their organizations for reasons that have less to do with religion or ideology and more to do with monetary gain, thrills, or simply the opportunity to engage in violence.

Because there is such a wide range of motivations and commitment levels among VEOs, it is crucial for correctional staff to understand proper screening. The U.N. Office on Drugs and Crime's Handbook on the Management of Violent Extremist Prisoners and the Prevention of Radicalization to Violence in Prisons emphasizes that screening must establish the VEO's role or rank within their organization, their "degree of charismatic leadership or appeal," the likelihood of creating or maintaining an operational command structure in the facility, and their ability to plot and direct criminal activities while in prison. The European Organization of Prison and Correctional Services has similarly worked to develop training materials and screening tools for correctional staff to identify "vulnerable" and "radicalized" inmates.

Because of the ideological nature of violent extremism and the wide range of potential motivations found among those who participate in it, both assessing a specific VEO's risk level and administering an effective disengagement program are far more difficult than dealing with traditional offenders. This is a challenge that shows no signs of abating in the foreseeable future, however, and will thus demand our best efforts.

Corrections.com author, Robert Winters, holds a Juris Doctorate degree and is a Professor with Purdue University Global's Dept. of Criminal Justice. He is also a member of the National Criminal Justice Association and serves as a Western Regional Representative, a member of the National Advisory Board and their National Elections Committee.
---