Inmate Sexual Harassment of Staff: A Response
By Anonymous
Published: 12/03/2018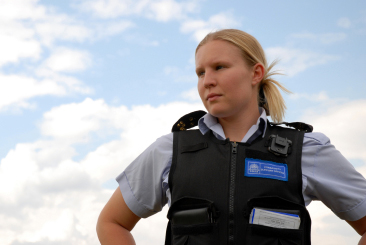 I appreciate the article "Inmate Sexual Harassment of Staff," that appeared in the October issue of the Correctional Oasis.

In one state correctional system, a staff member recently won a multi-million-dollar lawsuit for a claim that her correctional supervisors ignored her complaints of sexual harassment by inmates. Since the lawsuit was filed, the agency has made numerous changes that have resulted in a dramatic reduction of inmate sexual harassment of staff. Some of the measures taken that may have influenced this reduction include: changes to staff training, changes in personnel management, better PREA compliance, removal of sexually explicit media from the prisons, shuttering a poorly managed prison, placing more women in top leadership positions, reduction in the use of solitary confinement, and change in philosophy of inmate management (more collaborative, positive, directly involved with inmates vs. punitive/hands-off).

I would guess that inmate sexual harassment of staff has been reduced by 75% over the last five years.

I think that part of the reason that harassment has been such a problem is that men working in prisons do not experience it at anywhere near the level that females do. This leads to a perception among men in the field that the

problem is far less pervasive than it really is. Some of these men went on to become administrators, and the decisions they made to address (or not address) the issue were informed by their experience. I have made hundreds of rounds on seg units in my career and have never had an inmate expose his genitals towards me in an attempt to embarrass, harass, or intimidate me. If I was a female, this would likely not have been the case.

While the reduction of inmate sexual harassment of staff is welcome, I think it could be reduced much further, maybe to about 5% of what it once was. The biggest remaining barrier to achieving this is public attitude.

The public does not envision correctional workers as being frequent victims of sexual crimes—crimes committed by inmates, which could be prevented almost entirely by implementing effective deterrence. This simply is not a concept that the general public is mindful of. Public attitude seems to be largely shaped by sensational prison TV shows, news stories about prison worker ineptitude and misconduct, and general disdain for the cost of public safety.

To illustrate this point, let's say that a man in the community masturbated while exposed in order for a woman to see him. This is an act of sexual assault. If there was sufficient evidence, county attorneys might go on to prosecute the case, which could result in a sex offense conviction for the perpetrator. If the exact same crime occurs inside a prison, the county will refuse to pursue charges.

What is the difference?

County attorneys will not prosecute the crime because they might face criticism from their constituency for misappropriation of resources, and would be jeopardizing their own job. The public wants to devote law enforcement funding to crimes committed in the community rather than crimes committed in a prison within a community. If ever a day comes where public attitude shifts to where it is considered unacceptable for prison staff to be sexually victimized by the inmates they supervise, county attorney offices across the nation will reflect that attitude by prosecuting these crimes. This is an appropriate response—one that protects staff and fairly holds inmates accountable.

The current reality, however, is that the sexual assault described above is considered a matter left for the prison administration to handle internally. Inmates are well aware of this. A typical sanction for inmate sexual assault of staff is disciplinary detention (solitary), and loss of good time. For many inmates, this is not a strong enough consequence. While in solitary, it becomes easier to repeat the behavior because female staff are on the range every day, and the inmate does not have to worry about a cellmate objecting to their actions. The reward of eliciting disgust, embarrassment, or shock from a victim is not always offset by the consequences that result from breaking the rules. If the inmates knew they could be convicted of sex crimes for sexually assaulting staff in prison, they would hardly ever engage in this behavior. This is because convicted sex offenders occupy the very bottom of the inmate social hierarchy.

Sadly, the most effective current approach for dealing with this type of behavior is for female staff members to completely ignore it. While this may seem counterintuitive, it actually deprives the perpetrator of the reward (reaction of disgust, embarrassment, shock), and usually goes on to extinguish the behavior. Thousands of female correctional workers across our country face this dilemma: hold the inmate accountable and possibly face further victimization, or ignore the behavior and hope it will stop on its own. Having to make either of these choices is far from ideal.

Victimization is harmful no matter where it occurs. The public taking for granted that prison staff are just going to be abused, and thinking that there is nothing that can or should be done about it, is a destructive, short-sighted attitude. I believe there is much work to be done in educating the public about correctional practices so that these kinds of attitudes do not continue to perpetuate. I, for one, take advantage of opportunities I have to educate friends, family, and acquaintances about what goes on inside a prison to provide them with an opportunity to care. Yeah, a lot of people are not interested, but I've found more people than I expected who become very curious and ask a lot of questions too. It's definitely worth it to me to continue to work towards creating a safer and healthier workplace for us all.

This article as been reprinted with permission from the November 2018 Issue of Correctional Oasis, a monthly e-publication of "Desert Waters Correctional Outreach".

The preceding article was published anonymously.
---