Most Violent Prisoners Serve Less Than Three Years in Prison
By Leonard A. Sipes, Jr.
Published: 12/10/2018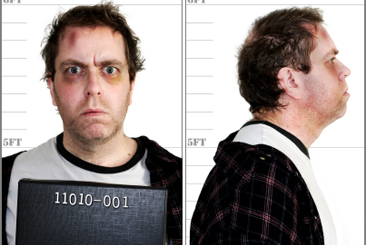 Introduction

Sen. Tom Cotton (R-AR) has been the standard-bearer for the opposition to the pending federal sentencing reform bill, which would slash sentences for thousands of prisoners, many of them heroin and fentanyl traffickers or sex offenders, Washington Post.

But at the state level, however, most prisoners serve half or less of their sentences.

How tough is the American justice system?

Advocates blast a correctional system that holds too many prisoners for too long. We are told that America has the highest rate of incarceration in the world.

Complaints come from both conservatives and liberals. There is a multitude of national advocacy organizations who want less incarceration, including many (most?) governors offices who want to limit the fiscal impact of incarceration. I can't think of any organization that promotes more incarceration.

The justice system is portrayed as a monolithic machine carelessly processing 1.5 million human beings in a correctional system that simply does not care about those incarcerated. Critics are inevitably correct to some degree; bureaucracies at that scale struggle to provide constitutional institutions that provide services meeting individual needs.

Most of that struggle has to do with inadequate funding and staffing. Most correctional administrators would fully fund every conceivable program because they tend to provide safer and saner prisons.

But Is The Tough Narrative Accurate?

But when I was Director of Public Information for the Maryland Department of Public Safety, I found that the majority of inmates served short sentences, somewhere between one and three years. The great majority of these inmates had a long history of arrests and convictions and previous sentences to probation, Crime in America.

Most crimes are not reported and less than two in five reported crimes end in arrest. Many arrests are not prosecuted and the overwhelming majority involve plea bargains where crimes are vastly downgraded to obtain guilty pleas resulting in shorter sentences, Crime in America.

Sixteen to fifty percent of federal crimes are declined from prosecution. Thirty-four percent of state felony cases are not convicted, Crime in America.

Forty-two percent of felony convictions end up in prison, Bureau of Justice Statistics.

5.7 million are wanted on warrants that are not served, and may never be served, Gatehouse News

Conclusion

To many of us with decades of experience in the justice system, there are endless escape hatches that make "do the crime-do the time" a bit of a misnomer.

Explaining the system to crime victims and their families is incredibly hard. Most do not see justice regarding the penalties applied, especially when they or loved ones suffer through the life-changing trauma of victimization.

Advocates are incessantly asking for a second chance for inmates when in reality, we are talking about offenders with multiple arrests and convictions.

The recidivism rate of releases inmates is massive, Crime in America. Is it because offenders simply do not see consequences for their actions?

No one is advocating for fewer programs, few want harsher sentences based on the cost to states. What many want, however, is a conversation that is honest, not based on advocacy. We owe victims of crime and all Americans an accurate view of the justice system.

The Reality-New Department of Justice Report

More than half (57 percent) of violent offenders who were released from state prison in 2016 served less than three years before their release, per the Bureau of Justice Statistics. About 1 in 25 violent offenders served 20 years or more before their release.

These findings are based on prisoner records from BJS's National Corrections Reporting Program and reflect 2016 releases. They are based on state prisoners' initial release after serving time for a given offense and exclude persons who had been released after serving time for an offense, returned to prison for violating community supervision and were released again.

The average time an offender served in state prison in 2016, from the date of first admission to initial release, was 2.6 years.

The median amount of time served (the middle value in the range of time served, with 50 percent of offenders serving more and 50 percent serving less) was 1.3 years.

Persons serving less than one year in state prison made up 40 percent of first releases in 2016.

Based on 2016 release data, the average time served before initial release by state prisoners who were sentenced for a violent offense was 4.7 years and the median time was 2.4 years.

Offenders sentenced for murder or non-negligent manslaughter served an average of 15 years and a median time of 13 years in state prison before initial release.

State prisoners sentenced for rape or sexual assault served an average of 6.2 years and a median time of 4.2 years before initial release.

An estimated 96 percent of violent offenders released in 2016, including 70 percent of those sentenced for murder or non-negligent manslaughter, served less than 20 years before initial release.

Roughly 1 in 5 persons released in 2016 after being sentenced for rape or sexual assault served 10 or more years before initial release.

State prisoners serving time for drug offenses, including trafficking and possession, served an average of 22 months and a median time of 14 months before their initial release.

About 3 in 5 offenders released after serving time for drug possession served less than one year before their initial release.

In general, state prisoners served an average of 46 percent of their maximum sentence before their first release.

Violent offenders served 54 percent of their maximum sentence, property offenders served 42 percent, drug offenders served 41 percent and public order offenders served 45 percent.

Persons in state prison for rape or sexual assault served an average of 62 percent of their maximum sentence before initial release. Those in prison for drug possession served an average of 38 percent of their maximum sentence length.

The report, Time Served in State Prison, 2016, can be found on the BJS website at https://www.bjs.gov.

Reprinted with permission from http://www.crimeinamerica.net.

Contact us at crimeinamerica@gmail.com or for media on deadline, use leonardsipes@gmail.com.

Leonard A. Sipes, Jr has thirty-five years of experience supervising public affairs for national and state criminal justice agencies. He is the Former Senior Specialist for Crime Prevention for the Department of Justice's clearinghouse and the Former Director of Information Management for the National Crime Prevention Council. He has a Post Master's degree from Johns Hopkins University and is the author of the book "Success With the Media". He can be reached via email at leonardsipes@gmail.com.
---