Food & Agriculture
By Terry Campbell, Professor, Purdue University Global
Published: 12/24/2018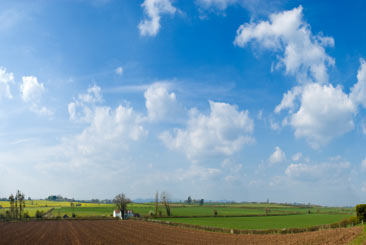 Corrections.com December topic is titled "Food and Agriculture." I have written about this topic before and conducted some additional research. I will discuss the following topics in this article:


Costs
Special diets/Religious Diets
Nutrition
Three meals/two meals
Sustainable food programs
Around the world prison food programs
Medical and mental health
Rehabilitation and recidivism
Additional research
We already know the costs to incarcerate continue to be staggering and every agency is fighting to obtain their share of a budget. "The total cost per inmate in the United States averages 33,274 from a low to of $14,780 to a high $69,355." These figures alone are alarming, especially with recidivism concerns. Healthcare costs continue to escalate and we find many states provide low nutritional meals. We may ask why are we paying this much? Why be concerned at all? Are there any legal considerations? There are many court decisions that impact costs.

Along with nutritional concerns, there are special dietary needs, such as medical or religious dietary concerns. Food concerns in our prisons also often lead to security and safety concerns. Many correctional systems around the world are looking at 'sustainable food programs to bring better nutrition to incarcerated people.' (Foodtank). There are many benefits to this and some recent research reflects some inmates may benefit from nutritious food and help in reintegration back into society. A promising study was conducted by Arcadia University in 2016 and found inmates who 'participate in farm-based vocational training increase their likelihood of finding employment upon release.' Of course additional research is necessary and we understand some barriers exist.

The list below is of countries participating in food sustainability programs. Refer to the Foodtank article for individual programs.
Australian Center For International Agricultural Research, Papua New Guinea
Bastoy Prison, Norway
Food Matters, United Kingdom
The Ghana Prisons Service, Ghana
IDEP Foundation, Indonesia
International Committee of the Red Cross, Zimbabwe
Mission Minimum Institution, Canada
Prison Harvests Project, Malawi
San Diego Prison, Columbia
Taiwan Technical Mission, Asia-Pacific Region and
Various programs throughout the United States.
The Food Revolution Network article begins with the following: "Prison food is known for being awful and lacking in nutrition. But what if prisoners had access to healthy food? And what if they learned how to grow their own food and developed cooking skills that they could use when they were released? Take a look at what could be possible and see the organizations and prisons around the world that are creating healthier, more sustainable food systems for prisoners."

I found some of this information to already be in place throughout many of our correctional systems. Some preliminary findings reflect a decrease in violence, better attitudes and well-being, etc. This still does not relate to all offenders and the offender's desire or commitment to change. There are additional obstacles that can influence the outcomes. Something we also need to consider, 'crime rates and incarceration are highest in the most nutritionally deprived communities.'

Some states have taken initial steps in improving the nutritional value of meals. While others still have some work to do. We can ask ourselves if meals being provided have an effect on the offender health. If so, perhaps we need to take a longer look at this and see if food improvements will assist with lowering medical costs. I read recently, the majority of states provided three meals daily, while some states are looking at two meals daily on weekends and holiday.

I recall from my days working in corrections, the two meals were standard on holidays and did not result in many problems and/or concerns. I also worked in a state with a strong emphasis on agricultural programs. Inmates worked the fields and harvested vegetables. These vegetables were available daily to the inmate population. The state also utilized a freeze-blast operation for vegetables to be utilized throughout winter months. The meals were nutritious and as you know, some meals were more favored than others. Quite often, problems occurred when certain food items were not monitored during feeding and substitutes were added.

Personally, I would like to see more research conducted in those areas I mentioned previously. There are some promising preliminary results, yet additional factors still need consideration. Some examples are; a strong support system for the offender upon release, are jobs available in areas offenders are being release to, does the offender have the necessary job skills for positions vacant, are there any additional medical and/or mental health issues?

We will soon be entering 2019 and there are no valid reasons why we cannot improve the quality of food, continue research, improve recidivism, and improve safety and security not only for the inmates, but also for our officers and staff.

Enjoy the holidays and stay safe out there.
Terry References:

Foodtank: https://foodtank.com/news/2018/08/20-organizations-planting-the-seeds-for-food-justice-in-prisons/

Food Revolution Network: https://foodrevolution.org/blog/prison-food/

Vera Institute Price of Prisons (2015): https://www.vera.org/publications/price-of-prisons-what-incarceration-costs-taxpayers

Terry Campbell is a criminal justice professor at Purdue University Global and has more than 20 years of experience in corrections and policing. He has served in various roles, including prison warden and parole administrator, for the Arkansas Department of Corrections. Terry may be reached at tcampbell@purdueglobal.edu.

Other articles by Campbell


---