How Much Does That Calorie Cost?
By Robert Kravitz, President AlturaSolutions
Published: 01/21/2019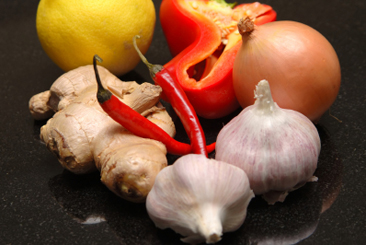 Correctional facilities are invariably under pressure to cut costs. They do this in a variety of ways, from improving efficiencies to analyzing supplies purchased, determining which are most cost-effective and still meet adequate performance levels. Typically, this is referred to as conducting a "product audit."

One area that may get overlooked, however, is the kitchen. One reason for this is the fact that food served in correctional facilities is highly regulated and must meet specific mandates as to serving sizes and calorie counts. But that does not mean cost savings are impossible.

For instance, if you're in the enviable position that your facility's kitchen is due to be renovated, be sure and turn this over to professionals aware of the unique needs of a large commercial kitchen, even better, a large correctional facility kitchen. This typically means working with both kitchen designers and food service equipment suppliers to develop what we could call a "planned" kitchen: one where work areas, pathways, and kitchen equipment are in all the "right" places too, where you expect them when you need them. This makes cooking for several hundred, or several thousand, inmates much more efficient.

Speaking of kitchen equipment, many new appliances have "brains," which can generate energy-related cost savings. For instance, some walk-in freezers and refrigerators can sense how many times a door is opened during the course of the day. With this information, they can better regulate the cooling temperatures inside, knowing when the busiest times of the day are and when things are the quietest. This proactive approach to refrigeration keeps food properly chilled and helps reduce energy needs. Today's hood exhausts and dishwashing equipment are also more energy and water efficient than those produced just a few years back. Expect savings here as well.

While it is common for consumers to purchase all kitchen equipment from the same manufacturer, if for no other reason than they all look the same and complement each other once installed, that is not necessarily the best way to select equipment for a large correctional facility kitchen. Each machine should be evaluated individually to determine if it is the most energy efficient product available that also suits the needs of the cooking staff and the facility.

It can pay to evaluate kitchen tools as well as appliances. Another savings is possible by just using different types of serving utensils. A common problem in many correctional facilities is spillage: food lands on the floor instead of on the plate as it is being served. This costs money. Most often this occurs when using round, traditional serving utensils. However, some facilities now use square serving tools. These are easier to work with, and more food ends up on the plate instead of the floor.

Additional savings are possible by analyzing food menus and the ingredients used in the meals served to inmates. Savings are not only possible here, over time they can be significant. While dieticians have typically been called to prepare food menus that meet regulated requirements as to portion size, calories, and nutrients in the food served to inmates - as well as address cost restrictions - many commercial kitchens are now turning to what are called "menu management systems" for this same information.

Menu management systems analyze a recipe's nutritional content such as calories, nutrients, and allergens literally in seconds, according to Jill Carte with DayMark Safety Systems, manufacturers of menu management systems. These systems are cost effective, typically leased to a facility at a nominal cost, and provide access to very large food databases.

"[For instance], at least one menu management system has a database of more than 125,000 food ingredients and more than 60 nutrients in a food recipe," according to Carte. "This tells the kitchen precisely what is in the food prepared and can help determine the costs of each serving based on the costs of the ingredients."

As an example of how a menu management system works, Carte offers the following example:

Beef stew is served as both a lunch and dinner item in many correctional facilities around the country. It is considered a healthy food choice and it typically has considerable amounts of vitamins and calories.

However, the beef is invariably the costliest item in this recipe. On a per calorie basis, this makes each calorie in the beef also more costly. To help bring these costs down – and still maintain the regulated calorie counts and nutrient levels – the menu management system can conduct a cost analysis of the recipe and might recommend the following:

By reducing the amount of beef in the beef stew from 2.8 grams to 2.3 grams and increasing the number of vegetables so that the recipe meets all necessary calorie and nutrient levels, cost per serving will likely be reduced.

"Not only will cost savings materialize, especially when we consider hundreds, if not thousands of servings are being made, but this can also help reduce the fat content in the beef stew, which has health benefits as well," adds Carte.

Budget limitations are now a way of life for many correctional locations. This means correctional administrators must always look for new ways to reduce costs while still maintaining standards. It is easy to overlook food service, typically because of the mandates and regulations mentioned earlier. However, there are options that can help lower food costs, comply with regulations, and even produce the added benefit of healthier food for inmates.

Robert Kravitz is a frequent writer for the correctional industry.
---