Bridging Research and Practice in Juvenile Probation
By The Urban Institute, OJJDP
Published: 01/28/2019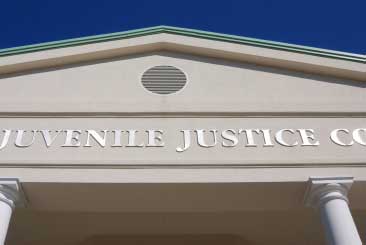 Chapter 1. Bridging Research and Practice in Juvenile Justice

Over the past several decades, we have learned a great deal about what works to improve public safety and outcomes for youth [1] who come into contact with the juvenile justice system. States and localities across the United States have increasingly embraced this knowledge and implemented several changes to the way they respond to and manage system-involved youth. For example, research has shown that removing kids from their homes disconnects them from critical family and social supports, interferes with prosocial development, and generally does a poor job of preventing reoffending, particularly for those at low risk of future delinquency (Fabelo et al. 2015; NRC 2013; Ryon et al. 2013). Between 1999 and 2015, the number of youth detained or placed out of home was cut in half. [2] Practitioners point to this shift as one of the most effective applications of research in practice, but a number of other gaps remain (Love et al. 2016). This report aims to fill one of those gaps, synthesizing the best research available into concrete recommendations for juvenile probation officers who interact with hundreds of thousands of youth every year.

The Case for Bridging Research and Practice

Research over the past several decades has significantly improved our understanding of what works to improve outcomes for youth who come into contact with the juvenile justice system. It also has revealed distinct differences between youth and adults—differences that have important implications for understanding how and why youth engage in delinquent behavior (NRC 2013). These differences also inform effective strategies for holding youth accountable, promoting skill development, strengthening family connections, improving perceptions of the legitimacy of the law and legal actors, and reducing recidivism.

Though practitioners are increasingly aware of the importance of understanding and responding to the unique needs and strengths of youth, they have expressed a need for more concrete guidance on incorporating developmentally appropriate practices in their day-to-day work (Love et al. 2016). By leveraging what we know about both how youth differ from adults and what works to improve outcomes, we can develop new, more effective strategies to meet the three primary goals of juvenile justice: enhancing public safety by holding youth accountable, preventing future delinquency, and promoting healthy development (NRC 2013).

Why Successful Strategies Should Consider the Unique Context of Adolescence

Youth differ from adults in many ways that are relevant for juvenile justice interventions. Youth typically have less capacity for self-regulation than adults and can have a hard time managing their emotions and behavior, especially when they are nervous, excited, or stressed (Somerville, Fani, and McClure-Tone 2011; and Tottenham, Hare, and Casey 2011; as cited in NRC 2013). Youth are typically more likely to take risks that will result in an immediate reward, are more susceptible to peer pressure, and have a harder time considering the long-term consequences of their actions (Figner et al. 2009; Gardner and Steinberg 2005; Steinberg 2009a). In short, youth are primed to experiment with risky behavior and lack mature capacities for self-regulation and judgment.

Research shows that the majority of youth age out of this experimentation phase, and most youth who become involved in the juvenile justice system do not continue offending into adulthood (see Farrington 1989; and Moffitt 1993; as cited in NRC 2013; along with Steinberg, Cauffman, and Monahan 2015). Social contexts, including families, school and work opportunities, and prosocial peer groups, provide critical supports to promote healthy development (Steinberg, Chung, and Little 2004; as cited in NRC 2013). Fair and just treatment—and the perception of fair and just treatment—are also critical to youth's moral development and legal socialization—that is, the processes through which youth develop a sense of self, gain an understanding of their place in the community, and adopt societal norms about prosocial behavior (see Fagan and Piquero 2007; Fagan and Tyler 2005; Tyler and Huo 2002; and Woolard, Harvell, and Graham 2008; as cited in NRC 2013). Justice system responses that acknowledge these differences, respect the critical importance of social contexts in youth's lives, and promote positive youth development are often better able to get youth on track to successful adulthood than more traditional, punitive approaches (NRC 2013).

The Need to Focus on Juvenile Probation

The latest national data suggest that nearly 300,000 cases processed through juvenile courts across the United States resulted in formal or informal probation (Hockenberry and Puzzanchera 2018). In fact, nearly every youth who comes into contact with the juvenile justice system interacts with one or more probation practitioners (Development Services Group 2017c; Steiner, Roberts, and Hemmens 2003; Torbet 1996). Though specific responsibilities vary by jurisdiction, juvenile probation officers perform a wide range of tasks, including conducting intake interviews and investigations; making decisions or recommendations to the court about diversion, case processing, and placement; and supervising youth placed on probation or returning to the community from confinement (Torbet 1996). [3] They play a critical role in the justice process and have a unique opportunity to intervene in a youth's life and help get him or her back on track to successful adulthood.

Despite the significant role that probation officers play in the lives of system-involved youth, they may not always be well informed about important differences between youth and adults or equipped to leverage what we know about adolescence to effectively hold youth accountable and promote long-term changes. A recent study found that only one in three probation officers received any training on adolescent development (Annie E. Casey Foundation 2017a), and a review of state codes in all 50 states found no appreciable differences between juvenile and adult probation officers' responsibilities or tasks (Steiner et al. 2004). Further, the limited research that exists suggests that traditional probation models that employ intensive surveillance do not reduce recidivism (WSIPP and University of Washington Evidence-Based Practice Institute 2017). Increasing the use of developmentally appropriate practices in youth probation holds significant potential to improve efficient use of resources as well as promote youths' individual skill development, improve family functioning, and reduce recidivism—all of which build stronger families and safer communities (NRC 2013).

A range of national juvenile justice leaders have recognized the need for improved practices in juvenile probation, and many are working to reform practices in specific jurisdictions to align with the latest research on adolescent development and effective practice. Some recent examples are listed below:
In 2018, the Council of State Governments Justice Center and the Center for Juvenile Justice Reform a t Georgetown University released Transforming Juvenile Justice Systems to Improve Public Safety and Youth Outcomes, which synthesizes findings from interviews with key juvenile justice experts and practitioners to provide research-based guidance on transforming juvenile justice system practices.
Stoneleigh Foundation Visiting Fellow Robert Schwartz made the case for a developmental framework to youth probation in a monograph released in October 2017 (Schwartz 2017).
The National Council of Juvenile and Family Court Judges (NCJFCJ) passed a resolution in 2017 on the importance of integrating developmental science in youth probation (NCJFCJ 2017). The council also released a bench card, "Applying Principles of Adolescent Development in Delinquency Proceedings" (NCJFCJ, n.d.) to provide guidance for judges on recognizing the developmental differences between youth and adults.
With funding from OJJDP, the American Probation and Parole Association, The Council of State Governments Justice Center, and the Robert F. Kennedy National Resource Center for Juvenile Justice launched a Juvenile Probation Reform Academy in 2015, offering a professional development opportunity for youth probation administrators to learn about what works to improve youth outcomes, including the critical importance of developmentally appropriate practice. In 2018, this collaborative hosted a symposium on the "Future of Juvenile Probation" at the annual American Probation and Parole Association training institute that synthesized lessons on effective practice and key considerations for effective implementation.
In 2014, the Annie E. Casey Foundation launched its Probation Transformation Initiative, [4] which promotes probation reform grounded in principles of adolescent development. In May 2018, the foundation released "Transforming Juvenile Probation: A Vision for Getting it Right," which synthesizes the evidence and rationale for reducing the number of youth on probation and transforming the interventions for youth who remain on probation officers' caseloads.
Since 2005, the Robert F. Kennedy National Resource Center for Juvenile Justice has partnered with individual youth probation departments in an intensive technical assistance effort—the Probation System Review [5]—to analyze and align their systems with best practices.
Click here to view the full report.
---