Outsourcing Health Care Services for Federal Inmates
By James Capozzi
Published: 03/04/2019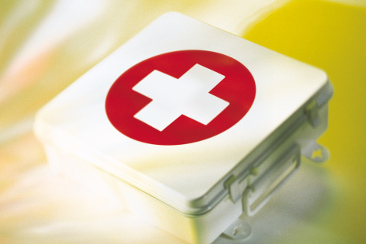 According to PrisonPolicy.org, the American criminal justice system houses almost 2.3 million people in 1,719 state prisons, 102 federal prisons, 1,852 juvenile correctional facilities, 3,163 local jails and 80 Indian Country jails, as well as military prisons, immigration detention facilities, civil commitment centers, state psychiatric hospitals and U.S. territory prisons.

When incarcerated, inmates typically lose much more than just their daily freedoms. They also forfeit their jobs and private health insurance. By law, federal inmates lose their right to federal insurance plans, such as Medicaid and Medicare, when they are incarcerated.

This policy also affects imprisoned veterans who are no longer eligible for health care assistance through the Veterans Affairs (VA) system. It even includes basic prescription refills, which means a majority of federal inmates must rely on the federal government and the Federal Bureau of Prisons (BOP) for health care services.

The Federal Bureau of Prisons — established in 1930 to provide more progressive and humane care for federal inmates, professionalize the prison service, and ensure consistent and centralized administration of federal prisons — incarcerates people convicted of federal offenses. Currently, there are more than 174,000 convicted inmates in federal BOP care, with another nearly 10,000 inmates in BOP facilities through the U.S. Marshals Service. The BOP has more than 3,000 health care positions, including approximately 750 Public Health Service (PHS) Commissioned Officers with the Department of Health and Human Services.

The Federal Bureau of Prisons website states "the Health Services Division of the BOP is responsible for medical, dental and mental health (psychiatric) services provided to Federal inmates in Bureau facilities." This includes health care delivery, infectious disease management and medical designations. In the Federal BOP system, inmates and facilities are classified according to Medical Care Levels. These classifications are based on the inmate's medical history and the current health condition of the inmate, while facility classifications are based on the inmate care level the facility is staffed and equipped to handle.

To provide a higher level of care for inmates, a number of federal correctional facilities across the country are now teaming up with companies who can manage comprehensive medical services. There are only a handful of third-party administrators who have experience managing federal facilities and are capable of bidding on these opportunities.

Given the current state of the opioid crisis and the recent drop in mental health care on the federal level following 2014's policy shift, third-party services are more important than ever in the federal correctional landscape. These administrators work to build expansive local and national provider networks of doctors, nurses, surgeons and more, to provide adequate care for these inmates. When necessary, inmates are able to receive emergency and trauma care, as well as standard care via hospitals, ambulatory surgery centers and independent physicians.

Some, but not all, federal facilities choose to employ psychiatrists to handle inmate mental health care on-site. Others outsource inmate care through out-patient services, similar to surgical procedures that cannot be done inside the prison walls. Each federal contract is handled on a case-by-case basis, so third-party administrators are only tasked with creating relationships and expanding their networks to include mental health services if necessary.

By creating collaborative relationships with third-party administrators, physicians within the provider network are partnered with a dedicated team that helps provide a quick and efficient process for payment, a formulary link and any prison-specific rules. They also receive medical records and patient information proactively, as well as guaranteed payment within 60 days of billing.

These relationships ultimately benefit federal inmates by raising the standards of health care services and increasing positive partnerships between prisons and medical providers. They are no longer limited to the ability of their federal facility to provide care. Instead, a dedicated team of professionals works tirelessly to coordinate appointments, treatment and payment on their behalf.

James Capozzi is the Business Development Director for the Seven Corners Bureau of Prisons division. He focuses on negotiating financially beneficial reimbursement arrangements with local hospitals, surgery centers, and ancillary facilities to provide a robust provider network for the Federal Bureau of Prisons. James brings more than a decade of contract development and management experience to this position, along with an expansive knowledge of the insurance industry. Seven Corners currently services 16 federal correctional facilities, managing health care services for more than 25,000 inmates nationwide.
---