Juvenile Arrests, 2016
By Charles Puzzanchera, OJJDP
Published: 03/11/2019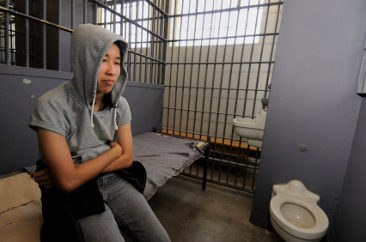 The following is an excerpt from a December 2018 publication by the Office of Juvenile Justice and Delinquency Prevention.

Highlights

This bulletin describes the latest trends in arrests involving juveniles (youth younger than age 18) covering the period from 1980 to 2016, based on analyses of data from the Federal Bureau of Investigation's Uniform Crime Reporting Program. Overall, juvenile arrests have been on the decline for more than a decade, but patterns vary by offense and demographic group.
Arrests of juveniles (youth ages 0–17) peaked in 1996 at nearly 2.7 million. Arrests of juveniles have since declined—the number in 2016 was 68% less than the 1996 peak. In comparison, arrests of adults fell 20% during the same period.
Juvenile arrest rates for violent crimes, such as robbery and aggravated assault, have declined in the last 5 years.
Conversely, juvenile arrest rates for murder have increased since 2012.
Juvenile arrest rates for property crimes have declined in recent years. By 2016, juvenile arrest rates for larceny-theft, burglary, and arson were at their lowest levels since at least 1980.
Following 6 years of decline, the juvenile arrest rate for drug law violations in 2016 was at its lowest level since the early 1990s.
Male and female juvenile arrest rates have declined in the last 10 years, and the relative declines have been greater for males than for females across many offenses.
Juvenile arrest rates have declined for all racial groups since 2007, and the relative declines have been greater for white youth than for black youth for all but drug offenses.
The FBI's Uniform Crime Reporting program provides data about juvenile arrests What do arrest statistics count?

Findings in this bulletin are drawn from data that local law enforcement agencies across the country report to the Federal Bureau of Investigation's (FBI's) Uniform Crime Reporting (UCR) program. To properly interpret the material presented, the reader needs a clear understanding of what arrest statistics count. Arrest statistics report the number of arrests that law enforcement agencies made in a given year—not the number of individuals arrested nor the number of crimes committed. The number of arrests is not the same as the number of people arrested because an unknown number of individuals are arrested more than once during the year. Nor do arrest statistics represent the number of crimes that arrested individuals commit because a series of crimes that one person commits may culminate in a single arrest, and a single crime may result in the arrest of more than one person. This latter situation, where many arrests result from one crime, is relatively common in juvenile law-violating behavior because juveniles* are more likely than adults to commit crimes in groups. For this reason, one should not use arrest statistics to indicate the relative proportions of crime that juveniles and adults commit. Arrest statistics are most appropriately a measure of entry into the justice system.

Arrest statistics also are limited in measuring the volume of arrests for a particular offense. Under the UCR Program, the FBI requires law enforcement agencies to classify only the most serious offense charged in an arrest. For example, the arrest of a youth charged with aggravated assault and possession of a weapon would be reported to the FBI as an arrest for aggravated assault. Therefore, when arrest statistics show that law enforcement agencies made an estimated 19,420 arrests of young people for weapons law violations in 2016, it means that a weapons law violation was the most serious charge in these arrests. An unknown number of additional arrests in 2016 included a weapons charge as a lesser offense.

To view the full report click here.
---