Does Bacteria Talk? Yup They Do
By Robert Kravitz, President AlturaSolutions
Published: 03/18/2019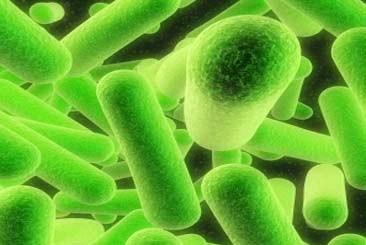 As many readers of this column know, protecting the health of corrections inmates and staff is a frequently discussed topic. As a former cleaning contractor and frequent writer for the cleaning industry for decades, I assumed that at one time or another, I had covered nearly all of the most important cleaning-related and health-related topics pertinent to the corrections industry.

Well, I was wrong. I recently learned about a new topic that will allow me to help corrections administrators keep their facilities even healthier, and that is biofilm.

View biofilm as a house made by and for microorganisms such as bacteria. Biofilm can form seemingly anywhere, from our mouths (in the form of dental plaque) to bodies of water (pond scum) to the surfaces of pacemakers and prosthetics. *

A fascinating fact is that during the construction of the biofilm, which is usually so small it cannot be seen by the naked eye, scientists tell us that the bacteria carpenters talk to each other.

According to Montana State University:

"For any community to succeed, there must be good communication among its members. Biofilm communities appear to be no different. There is evidence that chemical signals, produced by cells and passed through the outer membranes [of the bacteria], may be interpreted not just by members of the same cell species, but by other microbial species that are part of the same biofilm community. The sensing of these chemical signals by neighboring cells in the biofilm can cause the neighboring cells to behave differently."

Wow. So now we know bacteria can talk, at least in their own way. We also mentioned they can be so small we cannot see them, but they still can spread disease, which is our big concern.

Here are a few more things we should know about these bacteria colonies:
The film they create acts as a protective shield. It protects the bacteria from heat, cold, ultraviolet light, and antibacterial drugs.
They thrive in damp areas such as showers, leaking faucets, damp utility rooms, and floor mop sinks. These are the sinks used to fill mop buckets. Very often cleaning workers, whether staff or inmates, leave mops in the floor mop sink when their work is completed. Because the mop is damp—as is the sink area—this is a perfect breeding ground for biofilm.
Older correctional facilities may have more issues with biofilm than newer facilities. This is because older locations may have more tile and grout surfaces, porous surfaces, and floor and wall crevices and openings, often the result of age.
Many types of disinfectants will not kill biofilm. The disinfectant cannot penetrate the shield the biofilm has created. In many cases, the only way disinfectants can eradicate the bacteria is if the protective film has in some way become torn or removed from the surface.
This last point brings up one of the key components of professional cleaning, which is agitation. In most cases, whether cleaning carpets, walls, fixtures, or floors, the surface must be agitated with a brush, cleaning cloth, or mop, usually treated with a cleaning solution, to loosen germs and bacteria from surfaces.

Once this is done, some areas will likely need to be rinsed, to remove chemical residue and wash away the grime. This is followed by using a disinfectant to kill the remaining pathogens on the same surfaces.

So, it appears that agitation is key to the removal of biofilm.

What if we suspect or know, as a result of using different testing platforms, that biofilm is located on the walls or floor of showers? What if tests reveal it is on the walls, floors, and surfaces in the kitchen?

In the past this has meant that staff or inmates would need to agitate these areas by hand. Remember, it is the agitation that helps remove and eliminate biofilm, not cleaning solutions or disinfectants alone. This can be a very involved, cumbersome, time-consuming task in a correctional facility, made even more difficult because we cannot see if the steps and methods taken are actually proving useful.

However, newer technologies in the professional cleaning industry offer solutions, according to Marc Ferguson, international business development manager for Kaivac, a leading manufacturer of professional cleaning equipment.

"We really do not want to touch surfaces that may host biofilm," says Ferguson. "Doing so opens the door to biofilm attaching to our hands. This can be serious because this can spread disease."

What Ferguson suggests is the use of no-touch cleaning systems, also known as spray-and-vac cleaning equipment. These machines apply cleaning solution to walls, floors, and surfaces. Once applied, the cleaning solution begins to dissolve germs and bacteria and can help penetrate the biofilm coating.

"But it is the second step in the process that is the most effective," says Ferguson. "Those same surfaces are then rinsed with high-pressure water. This provides the agitation needed to remove the biofilm from those surfaces."

The final step in the cleaning process, Ferguson adds, is to vacuum up the cleaning solution, moisture, soils, and contaminants, which are now on the floor. "This is key. We need to get everything vacuumed up, especially if the objective is to remove biofilm."

Now, I am proud to say I have brought something quite relevant to the attention of correctional administrators that I had to learn about myself. Further, I am glad I was able to offer a way to address this issue to once again help protect the health of staff and inmates in correctional facilities.

* Source: https://www.livescience.com/57295-biofilms.html

Robert Kravitz is a frequent writer for the professional cleaning and corrections industries.
---