We Demand Long Prison Terms For Serious Crimes
By Leonard A. Sipes, Jr.
Published: 03/25/2019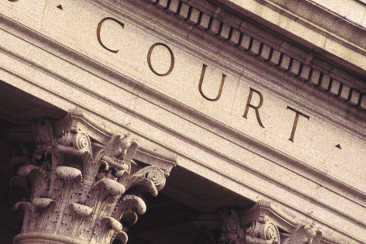 Endless articles express shock and dismay over the college cheating scandal. It seems that people want prison terms for families and their alleged participation (see below).

There is an endless debate as to criminal justice reform and that discussion principally centers on sentencing and the time people spend in prison. We hear that the United States is the world's leader as to rates of incarceration, Prison Policy Initiative.

Yet when we discuss families pulling strings to get their kids into college as a federal crime punishable to up to twenty years, no one blinks an eye.

There are equal reactions for the #metoo movement and the endless examples of men behaving criminally. We want substantial prison time for predators. We want it now.

That thought also applies to sex offenders, crimes involving children and the elderly, crimes involving politics, white collar crimes, hate crimes, school shooters, mass shooters, attacks on police officers or other first responders and endless additional categories.

Yet those responsible for destroying communities, economies and the desirability of neighbourhoods through other forms of violence are somehow left off the list as to deserving prison?

Criminal justice reform advocates seem to be completely absent from the cries for more prison time for sensitive cases.

Brock Turner

"The controversial judge who sparked outrage after offering a lenient sentence to Brock Turner, a former Stanford University swimmer convicted of sexual assault, was recalled from office— becoming the first California jurist recalled from the bench in 86 years."

"Santa Clara County Superior Court Judge Aaron Persky, 56, became the target of a recall after sentencing Turner, who could have faced 14 years in prison, to only six months behind bars. Although Turner was convicted by a unanimous jury, Persky decided his punishment: six months in county jail and three years of probation—far less than the six years prosecutors had asked for, in line with the two-year minimum guideline for each of the three felony counts."

"Persky took into consideration, among other factors, that Turner was remorseful, was not previously convicted of any crimes, was young, was not armed during the crime, that he would comply with the terms of probation, and he would not be a danger to others if not imprisoned. He said the role alcohol played in the assault is "not an excuse" but "is a factor that, when trying to assess moral culpability in this situation, is mitigating." He said a prison sentence would have "a severe impact" and "adverse collateral consequences" on Turner, The Atlantic.

Yet I don't remember criminal justice advocates running to Turner or Persky's defence. One of the few references I saw was the fact that "Liberals are worried that the recall of Aaron Persky" would hurt their agenda per a June 7, 2018, Washington Post article.

Turner should have served at least a year in prison but per the criminal justice reform movement, he fits the criteria ( young, no criminal history, remorse) for leniency.

My only question is why didn't advocates step up to the plate and defend the judge and the sentence?

If the criminal justice advocacy movement is asking for dramatically reduced sentences for people committing violent crimes with multiple previous criminal arrests and convictions, Cut 50, then why not defend Turner?

Victims

I was the senior specialist for crime victims for the Department of Justice's clearinghouse and the liaison for Maryland's Public Safety Secretary to the victim's movement. I also did podcasts and radio shows with victims. I didn't hear a lot of discussion as to leniency for criminal offenders.

Yet when advocates roll out "surveys" of crime victims, they are remarkable as to their forgiveness and calls for dramatic cuts on prison sentences, Pew.

Conclusions

Criminal justice reform is a worthy discussion; not everyone needs to go to prison and not everyone needs to be there for so long. I'm aware of a case where a mentally ill person got a ten-year sentence for a string of minor burglaries. Our governors are tired of corrections taking so much of their budget.

My only problem is the disingenuous nature of the discussion. We all want justice, we all want accountability, we all want people to be responsible for their actions except people convicted of homicides, robberies, aggravated assaults and rapes?

More than half (57 percent) of violent offenders served less than three years in prison per a new DOJ report. The average time an offender served in state prison was 2.6 years, Crime in America.

Most violent crimes are not reported, most don't end in arrest, the overwhelming number of crimes are plea bargained to a lesser charge and most convicted of felonies do not get prison time, Bureau of Justice Statistics. Most offenders have long criminal records. Five out of six released prisoners get rearrested.

So the next time we have a Brock Turner or Judge Persky, I want the criminal justice reform movement to go to the mat in their defence. Their rhetoric demands it. Their principals require it.

The lack of consistency in advocate arguments and the disingenuous nature their rhetoric doesn't sit well with most Americans which is probably why the rates of incarceration remain so high.

Why College Admissions Scandal Is a Federal Crime

Why is it a federal crime to pay bribes to get your children admitted into elite schools by falsely claiming they are athletes or having someone provide the answers for their standardized tests? This week, federal prosecutors in Boston charged 33 parents and 13 coaches with engaging in a long-running scheme to game the admissions process. Mail and wire fraud statutes identify a scheme to defraud as including the "right of honest services." That turns getting your child admitted to their college of choice dishonestly into a crime that is punishable by up to 20 years in prison, the New York Times reports. The honest-services law had been a means to police corporate or official dishonesty without requiring proof of a benefit to the defendant. In 2010, the Supreme Court, in the appeal of former Enron chief executive Jeffrey Skilling, limited honest-services fraud to cases involving bribes and kickbacks.

If a university coach or employee takes payment in exchange for improperly admitting a student who is not otherwise qualified, it can be a federal crime because it violates the "honest services" owed to the school. For the parents charged in the case, paying the bribe means that they are just as guilty for acting as an accomplice in the fraudulent scheme. How do people go off the rails so easily by engaging in clearly dishonest conduct? The criminal complaint is replete with exchanges that show the parents had little regard for the possible criminality of what they were doing. Why would otherwise law-abiding individuals flout the law? Most white-collar crimes do not have an obvious victim. Individuals can convince themselves that they have not really done anything wrong.

Reprinted with permission from http://www.crimeinamerica.net.

Contact us at crimeinamerica@gmail.com or for media on deadline, use leonardsipes@gmail.com.

Leonard A. Sipes, Jr has thirty-five years of experience supervising public affairs for national and state criminal justice agencies. He is the Former Senior Specialist for Crime Prevention for the Department of Justice's clearinghouse and the Former Director of Information Management for the National Crime Prevention Council. He has a Post Master's degree from Johns Hopkins University and is the author of the book "Success With the Media". He can be reached via email at leonardsipes@gmail.com.
---