Are you Cautious or Paranoid Part II
By Joe Bouchard
Published: 06/17/2019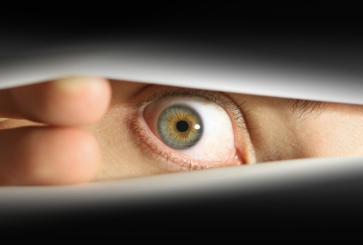 This is a series of new icebreakers from Joe Bouchard, a retired 25 year corrections veteran and corrections writer. He wrote these icebreakers for the International Association of Corrections Training Personnel (IACTP). These are a part of over 200 icebreakers Bouchard has written for IACTP since 2007. To learn more about IACTP, please visit www.iactp.org.

About a half decade ago, excellent student Brooke Mleko listened to me introduce a corrections class. I was delivering an out-of-left-field cautionary tale about the corrections vocation. During a pause in my monologue, Brooke respectfully asked, "Are you cautious or paranoid?"

I believe that was a valid question. In fact, I developed a ten-question icebreaker from her question. Further, Brooke modified the Bouchard version and performed "Are you cautious or paranoid" for a criminal justice class in a subsequent semester.

I have had great success with the original Are You Cautious or Paranoid. It is a semester favorite that stimulates discussion. It drives a wedge between civilian and corrections circumstances and adds volume to the many layers in between.

I recently reassessed the phrasing. Each scenario is now followed by "Do you feel cautious or paranoid?" Do you feel is necessary, as it talks about how the participant personally feels, not how the class may label the reaction to a scenario.

It is rather simple:

This classroom exercise can be conducted at all levels of corrections – from pre-professionals in introductory classes to seasoned corrections veterans. First, the facilitator delivers the definitions.

Caution is an alertness and prudence in a hazardous situation; care; wariness. "Caution – Ice on the Mackinaw Bridge. Drive with care."

Paranoia is an intense fear or suspicion, especially when unfounded. "Karen was certain that bigfoot would ruin her hike in the woods." Paranoia is no laughing matter. It can be described as a mental disorder characterized by any of several types of delusions.

Then, the instructor presents each of the scenarios and asks the class: Does this make you feel cautious or paranoid?
You walk into your hotel room and the window is open. You vaguely recall that you closed it when you left earlier.
Do you feel cautious or paranoid?
An unknown number displays on your phone and you had just heard your brother mention the uptick in spam callers.
Do you feel cautious or paranoid?
A black cat crosses in front of you on the sidewalk and looks you directly in the eyes.
Do you feel cautious or paranoid?
You stock your freezer for the summer with copious varieties of meats. A few days later you learn that a specific company has issued a recall on their brand for a narrow geographical region.
Do you feel cautious or paranoid?
The stock market drops 500 points in one day and you are contemplating retirement based on your 401k investments.
Do you feel cautious or paranoid?
Everything is going well in your life and you tell a cynical friend of your general good fortune. Your friend says to you, "It seems like you are due for some bad luck."
Do you feel cautious or paranoid?
It is three weeks into the rainy season, and you have not yet heard your sump pump in your crawl space activate.
Do you feel cautious or paranoid?
Your neighbor's lawn chairs we stolen last night.
Do you feel cautious or paranoid?
You step on a rusty nail and it penetrates your skin. You believe that your shots are up to date.
Do you feel cautious or paranoid?
You are waiting for a service call from someone who is 80 miles away. The office from which this service call comes is in a time zone one hour earlier than the one in which you are located. They said that they would be at your home between 8 am and 12 pm. You do not recall if they said Eastern or Central time.
Do you feel cautious or paranoid?
There are no right or wrong answers to this. Many of the circumstances can be qualified by the instructor to make the point that distinctions are not always easy. Active classes will certainly have lively discussions.

In corrections, it is good to know how you may react to certain situations. An exercise like this is helpful in that manner. It is useful to ask oneself, Am I cautious or am I paranoid?

Joe Bouchard is a retired corrections veteran and writer with 25 years of experience. At the time of his retirement, he was employed as a librarian by the Michigan Department of Corrections and was collaborator with The International Association of Correctional Training Personnel (IACTP). He is also the author of "IACTP's Corrections Icebreakers: The Bouchard 101, 2014" and "Operation Icebreakers: Shooting for Excellence" among others. The installments in this series include his opinions. While some material is influenced by other works, all of the icebreakers have been developed by Joe Bouchard.
---