Troika Towers
By Joe Bouchard
Published: 06/24/2019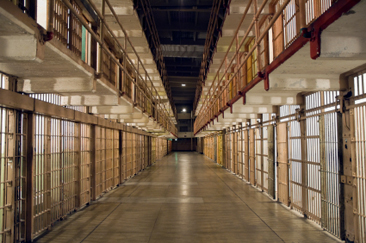 This is a series of new icebreakers from Joe Bouchard, a retired 25 year corrections veteran and corrections writer. He wrote these icebreakers for the International Association of Corrections Training Personnel (IACTP). These are a part of over 200 icebreakers Bouchard has written for IACTP since 2007. To learn more about IACTP, please visit www.iactp.org.

Part I – Teamwork Towers

Please note that the various exercises that feature a team building a tower from paper and tape is one which I do not know the origins. I am grateful to whomever created it. It serves as a base for Part II of this exercise - Troika Towers.

Give each team 12 sheets of paper and a roll of tape. The goal is to build a tower out of the material that will stand on its own. The tower has to have a base of at least 8 inches and had to stand six feet tall or more. The tower has to be placed only on the floor but cannot be taped to the floor. External buttressing of any kind is strictly forbidden. Teams are given five minutes to plan and ten minutes to build the tower.

Small incentive gifts for the winning team help drive this exercise. Also, facilitators can observe group dynamics in action.

Part II – Troika Towers

In Team Towers that I conducted on October 19, 2018, six teams worked against each other in a quest to be the first team to make a free standing 6-foot-tall or taller tower made from nothing but 12 pieces of 8 ½ x 11 paper and tape. November 30, 2018 featured the first run of Troika Towers with the same people who competed six weeks earlier.

All participants in this exercise cooperate for the same goal – to build three towers. This was a pass or fail proposition for everyone. If all towers stood, the entire team will be declared successful. If even one of the three towers fell, the whole team failed.

Planning:
All shall be a part of the planning.
The nature of the leadership is up to the group. Will it be a democracy? A single leader? A democracy? An oligarchy? That is up to the team.
There is one team, but that can be divided into sub-teams or with tasks as necessary. For example, three sub teams can be assigned – one for each tower.
You may take as much time to plan as you wish, as long as three towers are standing according to the guidelines and by the end of 40 minutes from when the facilitator says "go".
All persons should have a job/task in the building.
There may be appointed up to four observers who take notes to help with the postmortem.
If the instructions are not clear during planning or actual construction, someone can ask the facilitator.
Building Troika Towers

General guidelines and the finished product:
Build three towers using only paper and tape supplied.
The towers must stand side by side but be no closer than one inch to the next tower.
The three towers shall be free standing for three seconds or more to qualify as successfully built.
The center tower has to be taller than the other two.
The left and right tower must be at least 72 inches tall. The center tower has to be at least 80 inches tall.
Whatever the heights of the towers, the two side towers must be the same height within three inches.
More tower specifications:
There is no requirement for dimensions of a base, unlike 10/19/2018 guidelines. A base could be used, but no base is necessary.
Do not tape any tower to the floor or to furniture.
You may only use 12 pieces of paper and tape provided to build the two shorter towers.
However, the team will be given two extra pieces of paper for the center/tallest tower.
Questions to ask during the postmortem:
What positive lessons did we learn from the six-team paradigm from 10/19?
Were there any negative lessons from the 10/19 – six team tower exercise?
What leadership mode was employed in the planning today?
Were other modes of leadership used from time to time?
Which ideas were scrapped during the planning?
Did the job get done?
Was there a sense of competition with the sub-teams?
It is amazing what a little competition can teach one about dynamics within different groups. Teamwork towers is a proven hands-on lesson on competition. However, when adversaries can join forces to complete a single goal, the rewards can be astounding. Troika Towers is a good example of this.

Postscript: For those who wonder, the tower stood for the first run of Troika Towers.

Joe Bouchard is a retired corrections veteran and writer with 25 years of experience. At the time of his retirement, he was employed as a librarian by the Michigan Department of Corrections and was collaborator with The International Association of Correctional Training Personnel (IACTP). He is also the author of "IACTP's Corrections Icebreakers: The Bouchard 101, 2014" and "Operation Icebreakers: Shooting for Excellence" among others. The installments in this series include his opinions. While some material is influenced by other works, all of the icebreakers have been developed by Joe Bouchard.
---