Field Trip: Troubleshooting Security
By Joe Bouchard
Published: 07/15/2019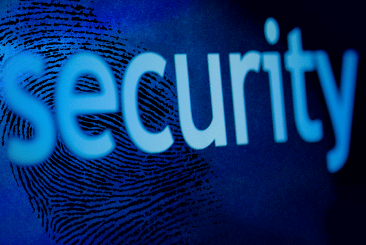 This is a series of new icebreakers from Joe Bouchard, a retired 25 year corrections veteran and corrections writer. He wrote these icebreakers for the International Association of Corrections Training Personnel (IACTP). These are a part of over 200 icebreakers Bouchard has written for IACTP since 2007. To learn more about IACTP, please visit www.iactp.org.

This exercise gets participants out of the classroom and into the outside world.
Assemble a small group of participants in a business, school, office or mall.
Let the group select a scribe. The scribe will record all observations of the group.
Inform the group that they must walk the entire area and look for blind spots and dangerous items and places.
Send another group on the same mission.
Have both groups report their findings of safety deficiencies in turn.
Appoint someone to record all answers on a white board.
After all deficiencies are in plain sight, have the teams brainstorm about possible fixes to the problems.
Note the strong security points.
Compare this scenario to a jail or prison.
The first incarnation of this exercise was conducted in an erstwhile mall in which a community college satellite center was established. The second time I directed this exercise, it was in a former hospital that was converted to another community college. In both of those locations, the criminal justice students, though novices, were quite adept at finding security trouble areas.

While writing this, I took a ten-minute stroll through the medium-sized casino which was connected to the hotel at which I stayed. Although it was a superficial overview, I noted the following:
This is a casino, not a correctional facility. But there are still safety concerns for staff. The safety of the customers seemed very important to the staff.
It was darkest in the gaming rooms.
The ceilings in the gaming rooms were painted black.
There were copious visible bubbles in the ceilings and walls that appeared to house surveillance cameras.
For every camera I saw, I imagine that there were as many undetected.
Blind spots abounded.
There were ample staff of all classification on hand.
Staff carried radios and had instant communication with one another.
There were many points higher up that afforded a commanding view.
I noticed fire extinguishing equipment.
This is an extremely simple exercise. Yet its lessons can have many nuances. That is the nature of security. The principles are straight forward, but the circumstances can bring forth many new, hitherto unconsidered aspects.

Joe Bouchard is a retired corrections veteran and writer with 25 years of experience. At the time of his retirement, he was employed as a librarian by the Michigan Department of Corrections and was collaborator with The International Association of Correctional Training Personnel (IACTP). He is also the author of "IACTP's Corrections Icebreakers: The Bouchard 101, 2014" and "Operation Icebreakers: Shooting for Excellence" among others. The installments in this series include his opinions. While some material is influenced by other works, all of the icebreakers have been developed by Joe Bouchard.
---