From Corrections to Civilian – How We Must Adjust
By Joe Bouchard
Published: 07/22/2019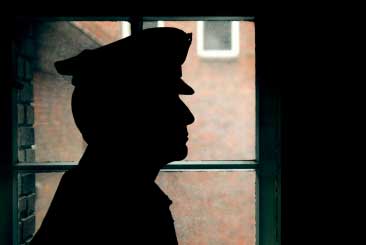 This is a series of new icebreakers from Joe Bouchard, a retired 25 year corrections veteran and corrections writer. He wrote these icebreakers for the International Association of Corrections Training Personnel (IACTP). These are a part of over 200 icebreakers Bouchard has written for IACTP since 2007. To learn more about IACTP, please visit www.iactp.org.

It is certain that long-term corrections staff adapt many habits that go unnoticed to the non-corrections person. Checking for keys and making rounds in your own home are likely manifestations of the necessary hyper-vigilance that corrections staff must employ every day. Of course, these are work habits that sometimes make their way back home.

Still, we leave corrections at the end of each shift and should destress before we get home. And there are those who need to permanently destress when a corrections career has ended. Generally speaking, these are retirees. Also, in that group are corrections staff who left the profession for other reasons including medical leave and stress leave.

This is an exercise that has very few moving parts. One need only have a manual or electronic manner to make visible lists and a facilitator who can keep the group moving along. In addition, the exercise needs participants who can help make lists of what they know about dealing with the stresses of the corrections profession.
The facilitator asks participants to identify habits that corrections staff have that non-corrections staff generally do not.
Write these on the board or project them on a screen.
Solicit good activities to destress
Write them on the board as they are mentioned
Ask group for negative ways to deal with the stresses of the corrections profession.
Caution participants that no names are to be used to identify bad or destructive habits.
Wellness in corrections has the potential to positively influence the lives of many more than just the corrections practitioner. There are many good authors that address stress in the field, including Gary Cornelius.

For further information, the following article can be shared with participants. This was written by Joe Bouchard and appeared in www.corrections.com on August 27, 2007:

Do I creep you out?

Can professionals clock out and leave all deeply ingrained corrections habits behind the walls? Or are we doomed to perpetually monitor and observe even when we are in our relatively safe place away from the institution?

Ideally, our work and home lives should be as distinct from each other as night and day. The health of our workday is in part dependent on how we spend time off the clock. In other words, we perform our stressful corrections jobs better when we alleviate tension with productive and enjoyable avocations.

It is clear that we can largely keep the worlds of work and home separate through intentional actions. However, the firm line of division is blurred into a nebulous frontier when we consider our unintended actions. That is to say, no matter how we try, an unconscious residue of corrections will follow us home. Quite simply, it is inevitable.

At home, we will perform corrections functions quite inadvertently. Think of the surprise and mild distress that our loved ones experience when we execute our vocational imperatives off the job. It is true that our work habits, born of training and experience, are necessary to keep us safe. But are they a necessary part of our home life? Ask yourself this of your loved ones: "Do my work habits creep you out?" Here are some of our crossover behaviors that we export from the facility:

Thoughts of work – We solve problems by dwelling on them. We are mentally at work while our physical being is miles away. It is true that we may revisit work related problems quite accidentally when we are at home. It is natural for the mind to unravel mysteries when it is not engaged in complex thought. However, this may invade our sleep.

Don't stand so close to me! – Issues of personal space arise. Often, we export an over-defensive stance outside the walls. Our physical distance standards for inmates should be different from those we truly care about.

Don't stand behind me! – Alertness is a life saver in our profession. But, in its heightened form, it could be dangerous. How often do we hate to have loved ones stand behind us because of our professionally acquired caution? I once heard a story of a child greeting her parent after work. The child did not think about the potential hazard of startling her parent from behind. The reward for her sweet salutation was a reactive KI-YA! and a defensive block. Unless you are training a three-year-old in hand to hand combat, this is not an appropriate behavior.

Back to the wall – Whenever you go to a restaurant, it is natural to sit with your back to a wall. When corrections staff gather in an eatery outside of the facility, the perimeter seats fill first. This is very strange and frustrating to non-corrections individuals.

Computer monitor - I was visiting a friend at work. I kept looking at her desk, and her computer screen, just as I would scope out the area when I am at work. I had to stop myself because I sensed that I was infringing on her privacy. Vigilance compromises relationships.

Store detective - How many times do corrections professionals find themselves looking for shoplifters when they should be shopping?

Making security rounds – Many of us engage in phantom key control. We fumble for our large ring of nonexistent keys as we amble around our dwellings. We check doors and locks in an almost compulsive manner. Security is important at home. But there is a difference between your house and the Big House.

Work-speak- It is inevitable that facility language will seep into our home lexicon; use of professional jargon in one manner or another. How often do we say 'negative' rather than simply 'no'? The official terminology is just part of it. There are so many slang words and expletives that become of our verbal expression long after we leave the facility for the day.

Are these idiosyncratic moves a big deal? What harm do they do? First of all, our loved ones have to adapt to our work habit brought home. The big problem is that we never really get to rest. It is a downward spiral of exhaustion, irritability, and tension. That shortens our professional life and makes us a hazard to safety on the job.

So, what can we do? How can we balance these behaviors? It is all up to the individual. There are many options to employ:
Actively engage in non-corrections hobbies;
Rethink balance between the two worlds of work and home;
Allow plenty of time to recharge your work batteries;
Find a comfort zone that has nothing to do with work;
Acquire a transition mentality from work to home. Mentally prepare for your homecoming every day;
Use any of the many relaxation exercises;
Use hands to build something non corrections.
It is not too much to say that we seem to carry the weight of the world in our collective hands. We are, after all, the eyes that never close. Clearly, we need down time to professionally decompress from our vocational burdens. Otherwise, we will become debilitated through cumulative stress. With some awareness and the willingness to change habits, we can maintain a healthy balance between work and home life.

Joe Bouchard is a retired corrections veteran and writer with 25 years of experience. At the time of his retirement, he was employed as a librarian by the Michigan Department of Corrections and was collaborator with The International Association of Correctional Training Personnel (IACTP). He is also the author of "IACTP's Corrections Icebreakers: The Bouchard 101, 2014" and "Operation Icebreakers: Shooting for Excellence" among others. The installments in this series include his opinions. While some material is influenced by other works, all of the icebreakers have been developed by Joe Bouchard.
---