Loyalty Above All?
By Susan Jones, Ph. D.
Published: 07/29/2019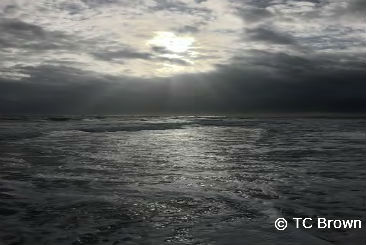 I have watched the news reports that have surfaced in a variety of jurisdictions lately, and I noticed more than one instance where a corrections employee is suing their agency.

When I see these accounts, sometimes I applaud their commitment to the cause they have chosen. In other instances, I have questioned their motives and lack of loyalty to their agency. So, I wonder, what makes an employee take such a drastic public step away from a connection to their agency and into the court system?

The corrections culture is perhaps one of the most unforgiving and rigid workplace cultures in existence. A part of that culture is the expectation that you are a member of a team. So, what makes a person move away from the team and attack? Rarely do I hear these people described as someone who is trying to make positive change in the system. Sometimes I think that these people are striking the first blow, using the lawsuit to deflect responsibility for something that they have done. Other times I think that they are people who were never really dedicated to corrections work and were just looking for a payout, so they can get out of this business and move on to something they enjoy.

But at times I also wonder if they are so frustrated with the inability of their agency to change that a lawsuit is the only way they see that happening. Change in big agencies can be very slow and incremental. However, when change is forced on an agency through a court order, the change is usually much quicker and more likely to be in place for a long time.

So where do you stand? Would you sue your department? Would you risk being labeled a traitor or a person out only for money? What are the issues that would make you take this step?

As I thought about these questions, I asked some of my corrections friends. The most common answer was that there was nothing that would make them take this step, but in some cases, they were happy that someone had done just that. The cases that involved pay, overtime compensation, peace officer status, and health issues have affected us all and the changes forced by litigation have been primarily positive. The ability to be appropriately compensated for overtime or onduty pay came at the expense of someone's career in many jurisdictions. The ability to receive worker's compensation benefits for mental health issues that were exacerbated by the job came at the expense of someone distancing themselves from the team to attack their own agency.

Perhaps there are some people who take this step only to get a payday or to avoid being fired, but maybe there are others who deserve our gratitude. Could you be the whistleblower, the person that steps up to the plate and says, "This isn't right, and I am going to do something about it?"

This article as been reprinted with permission from the July 2019 Issue of Correctional Oasis, a monthly e-publication of "Desert Waters Correctional Outreach".

Dr. Susan Jones retired from a warden's position within the Colorado Department of Corrections. She worked in a variety of corrections positions in Colorado for 31 years, including: community corrections, correctional officer, sergeant, lieutenant, manager, associate warden and warden. Dr. Jones research interests have focused on the issues that correctional employees face on a daily basis. Visit Dr. Jones's Facebook page "A Glimpse Behind the Fence".
---