What Could Go Wrong?
By Joe Bouchard
Published: 08/12/2019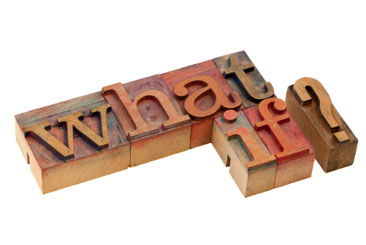 This is a series of new icebreakers from Joe Bouchard, a retired 25 year corrections veteran and corrections writer. He wrote these icebreakers for the International Association of Corrections Training Personnel (IACTP). These are a part of over 200 icebreakers Bouchard has written for IACTP since 2007. To learn more about IACTP, please visit www.iactp.org.

This is a simple exercise that prompts participants to think "What if…" It is designed to keep people on their toes and to promote safe operations.

Part I – What could go wrong?

Divide the group into teams of four or five. Give each team a worksheet with 10 scenarios. Each scenario should have 5 spaces for what could go wrong in terms of safety.

Here is an example of a completed scenario:

You are breaking a wing of prisoners for yard. What could go wrong?
Someone stabs you.
All power goes out.
There is a fight between rival groups.
No one leaves their cells, but everyone starts yelling.
There are no other staff at their assigned posts.
Here are ten scenarios:

There is nothing in the air suggesting any disturbances for the facility. What could go wrong?
You are searching a visitor according to policy guidelines. What could go wrong?
A tornado warning has been downgraded to a tornado watch. What could go wrong?
The flu outbreak seems to be abating. What could go wrong?
There was very little evidence of gambling preceding the Superbowl and it is now the Tuesday after Superbowl. What could go wrong?
It is hamburger day in the chow hall. What could go wrong?
Mail seems to be running on time as Moher's Day approaches. What could go wrong?
There has not been a large transfer in or out of the facility for three weeks. What could go wrong?
Everything is quiet, but not too quiet. What could go wrong?
Staff are not really signing up for leave this summer as they had last year. What could go wrong?
There is a new warden on premises and has a good reputation as a corrections minded staff. What could go wrong?
Part II - How to mitigate dangers and safety deficits. This is where participants are invited to tell how staff can make security stronger for each possible wrench thrown into the works of the scenarios,

Remember that there are three groups that we endeavor to keep safe in corrections. They are staff, prisoners and the public. The "what if…" you think of today can save the life of someone tomorrow.

Joe Bouchard is a retired corrections veteran and writer with 25 years of experience. At the time of his retirement, he was employed as a librarian by the Michigan Department of Corrections and was collaborator with The International Association of Correctional Training Personnel (IACTP). He is also the author of "IACTP's Corrections Icebreakers: The Bouchard 101, 2014" and "Operation Icebreakers: Shooting for Excellence" among others. The installments in this series include his opinions. While some material is influenced by other works, all of the icebreakers have been developed by Joe Bouchard.
---