Always Ready: SOG Continues to Expand Ambassadorship, Readiness
By John Cokos, New Jersey Department of Corrections
Published: 08/12/2019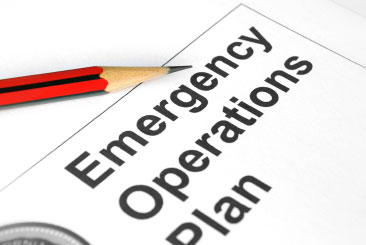 In 1811, areas along the New Madrid Seismic Zone in the southwestern United States were devastated by a series of massive earthquakes impacting an area of nearly one million square miles.

In late May of this year, the Federal Emergency Management Agency (FEMA) used the New Madrid earthquakes as the basis for coordinating Shaken Fury, a multinational search and rescue exercise that was the largest to date in the U.S.

Members of the New Jersey Department of Corrections' (NJDOC) Special Operations Group (SOG) were deployed as members of the New Jersey All Hazards Incident Management Team (NJ-AHIMT) in support of the 10-day exercise. The team, developed by the New Jersey Office of Emergency Management, specializes in comprehensive incident management and is deployable to any state upon request.

"It takes several years of exercises and real incidents to accomplish credentialing as a member," said Correctional Police Sergeant Kevin McGowan, who serves as the NJ-AHIMT resource unit leader.

On May 31, the NJ-AHIMT arrived at the Muscatatuck Urban Training Center in Indiana, which served as a simulated disaster area in the wake of a 7.7 magnitude earthquake around the Cottonwood Grove Fault near Memphis.

In addition to NJ-AHIMT, more than 30 other groups throughout several states and beyond took part in Shaken Fury, including the North American Aerospace Defense Command (NORAD), various National Guard components and several emergency management task forces from Canada and Australia.

FEMA conducts exercises like Shaken Fury to strengthen relationships that improve the effectiveness of the country's disaster response capabilities.

"The world is evolving into a place where integration is of the utmost importance," said McGowan. "This exercise showcased FEMA's new initiative of integrating its incident response. Instead of just going out in a support fashion, each group took ownership of its role in managing the incident."

Shaken Fury is only one of many activities that has enabled SOG to expand the Department's reach.

For example, in May 2019, SOG had multiple roles as part of the incident management team during an exercise with the New Jersey Department of Health involving the Strategic National Stockpile, the nation's largest supply of pharmaceuticals and medical supplies for use in public health emergencies.

Members of SOG's Chemical, Ordinance, Biological, Radiological, Aid (COBRA) team also frequently coordinate with the New Jersey National Guard's 21st Weapons of Mass Destruction Defense Team at the Picatinny Arsenal for hazmat and tactical decontamination drills.

"SOG is built on the training model," McGowan said. "Train, train, train, and then act. One of the biggest takeaways from our involvement in these events is that it allows our Department to play a huge role in the resiliency of our state."

In June, during the three-day Firefl y Music Festival in Dover, Delaware, SOG members of the NJ-AHIMT helped organize the festival, which drew nearly 200,000 people.

Senior Correctional Police Officer John McKay, who specializes in planning and logistics for the NJAHIMT, was present at Firefly.

"Supporting these events is another way for the Department to support di" erent communities and build relationships with other states and agencies," he said.

McGowan agreed.

"Everything we're doing is about integrating for a common goal," McGowan said. "It shows we're here to help. This Department has a rich history, and this is something we can sink our teeth into and be proud of."

John Cokos, a former Navy Mass Communication Specialist, began working for the New Jersey Department of Corrections' Office of Public Information in May 2018.
---